We are in the midst of an industrial revolution with new connected and collaborative robotics systems that are taking up more and more space in companies and training the youngest in the jobs of tomorrow. New technologies that allow our companies to remain competitive with other countries in Europe and the world and are most of the time easy to learn, configure and maintain.
The 6-axis collaborative robot made in France Niryo Ned is one of these new technologies and is now available on Robot Advance. This open source robot is freely programmable via a Blocky graphical interface and specially designed for higher education, vocational training and R&D laboratories.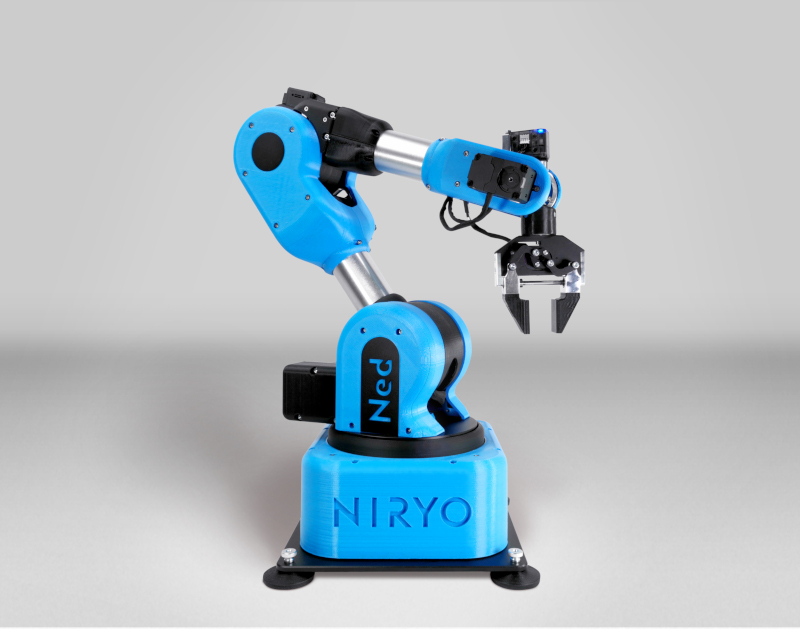 This industrial type robotic arm is based on ROS, Arduino and Raspberry Pi, and allows programming with Scratch (Blockly), Python, C++, Matlab, Modbus TCP/IP, TCP ASCII Server. Discover all the capabilities and possibilities of the Niryo Ned robot but also the accessories available to carry out all your projects: conveyor, grippers, vacuum pump, electromagnet and vision set.