Lock connected Padlock by Noké
The Noké Padlock is a connected object designed to make your life easier and guarantee the safety of your objects on a daily basis. It has been designed with an elegant design: soft surfaces, smooth and bevelled edges which gives it great discretion and practicality. No need for a key, just install an application for the padlock padlock on your phone and configure it as you wish.
The padlock automatically connects via Bluetooth without you having to take your smartphone out with a possibility of use at any time and anywhere. The application's history and geolocation tab will allow you to track all the activities of your Noké padlock: when it was opened, who has used it recently, where it has been used, etc.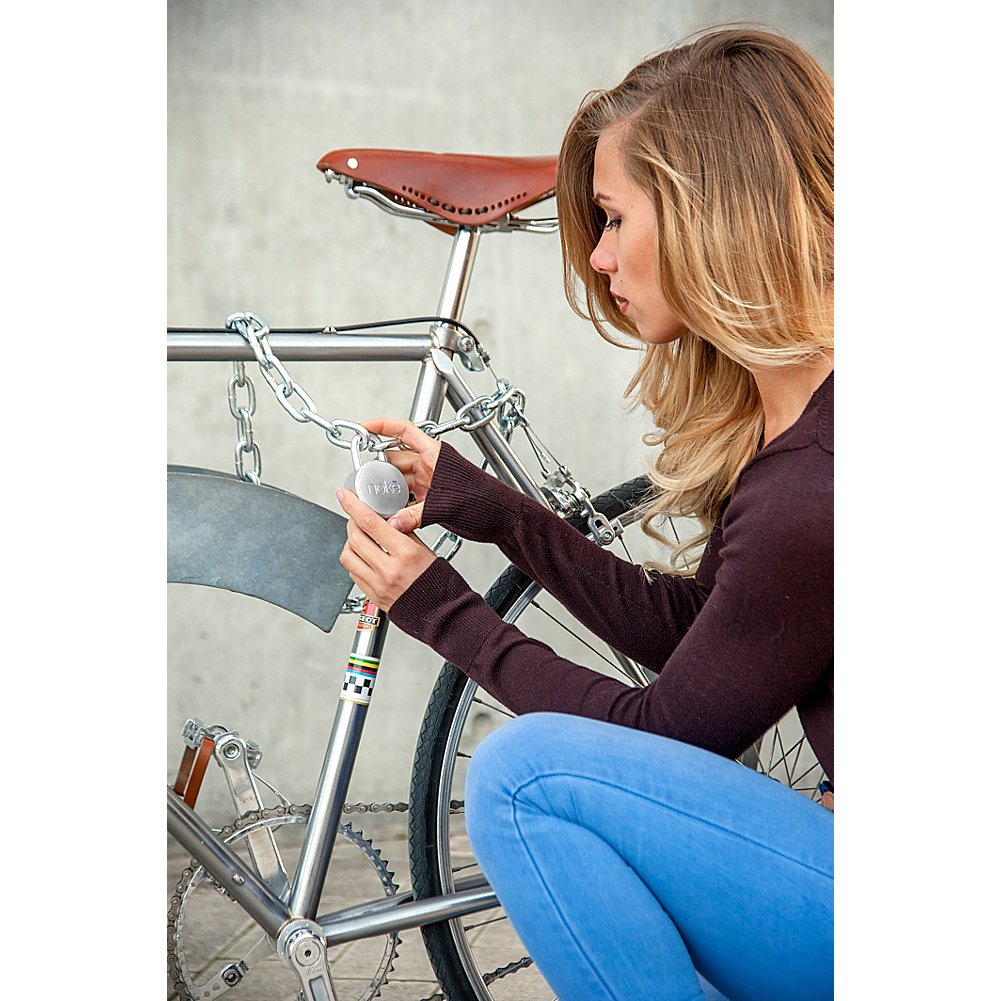 It has been created to be usable by everyone and in all weather conditions. Being made of hardened stainless steel, it can withstand extreme temperatures from -23°C to +65°C. The sensor buttons and padlock battery are integrated and protected with a silicone shell, preventing rainwater from damaging the electronics.
Very resistant over time and equipped with the latest anti-attack technology, it will protect all your belongings in the event of attempted theft.
Strengths of the Noké connected padlock
Lock connected
Management of several padlocks through a single application
Possibility to transmit access to other users
History of use of the connected padlock
Rain resistance
Made of hardened steel to resist theft
Jump Start function and Quick-Click function​
Compatibility with any smartphone with Bluetooth 4.0 connectivity
Dimensions: 54.75 x 83.8