Educational robots for teachers, researchers, associations and robotics clubs
Advice, discounts, payment and other services
Teachers, researchers, associations: would you like to benefit from advice and attractive prices to find the technological equipment that meets your needs?
Robot-Advance can help you in your search for teaching equipment and educational robots. We regularly work with various schools and associations. Many teachers place their trust in us, and are fully satisfied with the prices and services we offer.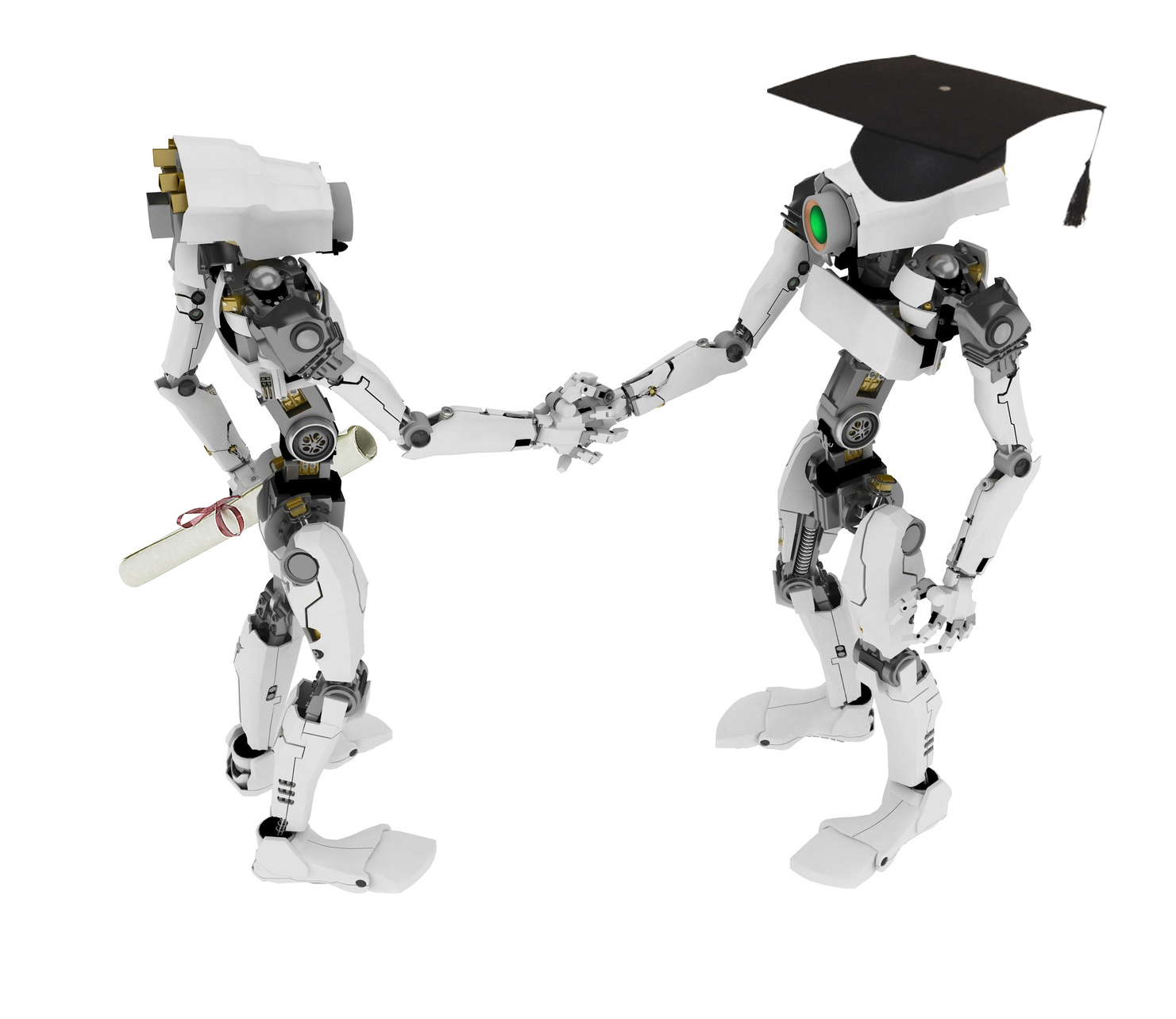 We know and accept your administrative constraints, as well as your ordering process: administrative order form and payment by money order.
If you have any queries, would like a quotation or would like to place an order for products in our education range, or for products not listed on our website, please do not hesitate to contact us:
Email : contact@robot-advance.com
Téléphone : 04 37 47 91 45
Fax : 04 83 07 50 89
Educational robots and other educational platforms
As you know, it's not always easy to offer your pupils cutting-edge teaching equipment. The large number of existing references, the lack of French-language documentation, compatibility with teaching programmes and installed equipment, and the budget are often obstacles to taking full advantage of technological resources as a teacher.
Over the past few months, the Robot-Advance team has focused on expanding its catalogue, making it easier for you to access educational robotics equipment in France. Dozens of references have been added to guarantee you a more comprehensive service. Here's a quick summary of the different educational brands we offer and the grade levels appropriate for their use.
Level: Primary school, Junior high school, High school
Thymio is an educational robotics platform designed to inspire students and guide them through the basic concepts of programming and robotics. Its simplicity is balanced by technical robustness, making it ideal for use in the classroom.
With its multiple sensors and ability to be programmed using an intuitive graphical interface, Thymio is not only an educational tool, but also a gateway for the next generation of programmers and engineers.
Level: Primary school, Secondary school
Edison is an educational robot designed to be accessible and affordable. Compatible with LEGO and with programming capabilities via barcodes or an online interface, it offers students a practical way to explore robotics and coding.
Its robust design is suitable for the classroom, with an emphasis on ease of use and modularity, allowing students to progress at their own pace.
Level: Lower secondary, Upper secondary, Higher education
Bridging the gap between mechanical engineering and educational robotics, Makeblock offers scalable solutions ranging from entry-level kits to advanced platforms.
Each product is designed to encourage critical thinking and teamwork. With a variety of robots, parts and software, Makeblock offers an immersive educational experience that focuses on the practical application of STEM.
Level: Primary school, Secondary school
Ozobot is at the crossroads of art, programming and robotics. With its unique ability to read hand-drawn colour codes, it offers a tactile and interactive experience. Teachers and students can use
Ozobot not only to explore coding concepts, but also to combine artistic creativity with technology, opening up a world of educational opportunities.
Level: High school, Higher education
AlphAI is a foray into artificial intelligence for educators and students. With a platform focused on simplicity and accessibility, AlphAI offers tools to explore the fundamental concepts of AI.
With hands-on kits and educational resources, students can learn about algorithms, pattern recognition and other key AI concepts.
Level: Primary education
Bee-Bot is an introductory programming robot for young pupils. With its user-friendly design and simple controls, it provides an ideal introduction to coding and sequencing concepts.
Bee-Bot is particularly popular in primary schools, where it can be used to teach a variety of subjects while integrating STEM skills.
Level: Primary school, Junior high school, High school
Sphero, by Orbotix, is much more than just a robotic ball. It's a versatile educational tool that teaches programming, maths, science and much more.
With a range of products from basic robots to advanced kits, Sphero offers an educational experience that evolves with the student, encouraging curiosity and innovation at every stage.
Level: Higher education, Research
Turtlebot 3 is a modular robotics platform designed for advanced research and education. With expansion capabilities and compatibility with ROS (Robot Operating System), it offers students and researchers opportunities to explore advanced concepts in robotics, artificial intelligence and programming.
Its modularity allows students to adapt and customise the robot to their specific needs.
Level: High school, Higher education
TETRIX is renowned for its robust, modular robotics solutions for secondary and post-secondary education. Designed to provide an authentic, hands-on learning experience, TETRIX allows students to build, program and optimise their own robotic creations.
The TETRIX system is a combination of solid mechanics and advanced electronics, enabling a multitude of educational applications.
Level: Secondary schools, Higher education, Vocational training courses
More than just a game, LEGO® SERIOUS PLAY® is an innovative teaching method designed to facilitate communication, problem solving and lateral thinking. Using LEGO bricks as a medium, participants can build models to express ideas, concepts and solutions in a collaborative way.
This tactile and visual approach to learning is ideal for enhancing engagement and active participation.