LEGO Serious Play Starter Kit
The LEGO® SERIOUS PLAY® programme is a radical and innovative process to improve business performance through building with LEGO bricks. The LEGO® SERIOUS PLAY® Starter Kit is designed for one person. The starter kit contains a wide variety of LEGO bricks for a more in-depth workshop than just a basic introduction to the LEGO SERIOUS PLAY methodology. The kit allows for building skills as well as the deeper aspects of imagination and problem solving to be addressed in the workshop.
For ages 6 and up, 234 pieces.
Includes :
A selection of standard LEGO bricks combined with some DUPLO elements
A selection of special elements such as wheels, tyres, windows, trees, figure elements, tubes, spheres and small base plates
An Imaginopedia booklet with simple LEGO building instructions
If you are a certified LEGO® Serious Play facilitator and would like to purchase a larger quantity, please contact us directly on 04 37 47 91 45.
Note: The starter kit does not come with a facilitator's manual.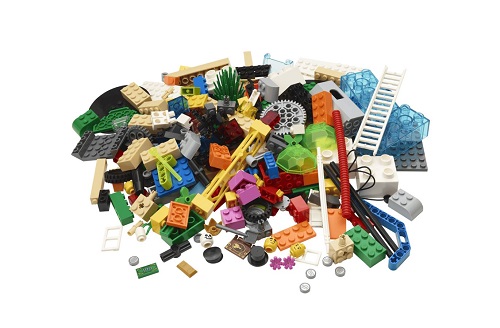 - 1x Starter Kit LEGO® SERIOUS PLAY® 234 pieces