PGuards: surveillance robots in Tunis
The Tunisian Ministry of the Interior deployed surveillance equipment in the street during the quarantine period related to Covid-19. The robots ask passers-by why they are leaving the house and check their identity papers.
This is the third week of the Tunisian national quarantine to stop the spread of the coronavirus. In Tunisia, 949 cases of Covid-19 have already been reported and official sources report 38 deaths.
According to the latest restrictions, all citizens are required to remain in their homes. Residents may only leave their homes for medical reasons or to make necessary purchases.
The quarantine is monitored by the police but also by robots that patrol the area around Tunis and ensure that the inhabitants respect the security rules.​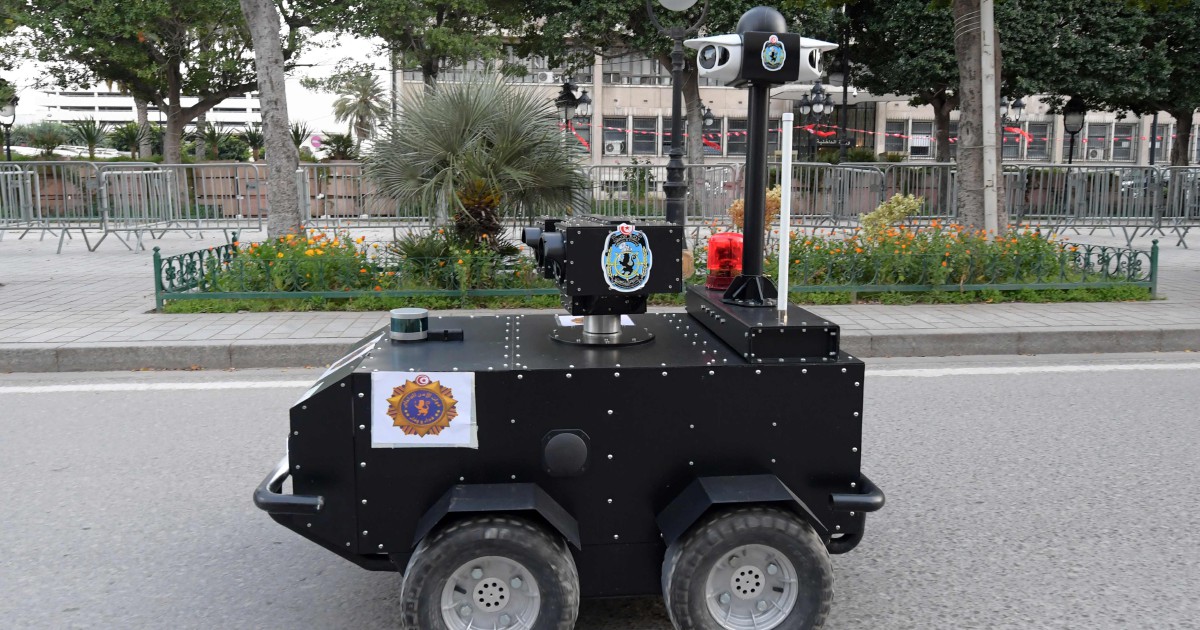 How does the robot work?
Robots called PGuards approach passers-by walking down deserted streets and ask them why they have left their homes. The people being checked have to show their identity papers in front of a camera built into the robot's "body", which then sends an image to agents working remotely. This measure is intended to protect police officers from excessive exposure to infection.
The PGuard has four wheels, uses a thermal camera and Lidar technology, which works like radar (it can determine distance), but uses light instead of radio waves.
It is not known exactly how many robots are currently deployed on Tunisian streets. The equipment manufacturer Enova Robotics refused to answer this question. He also did not disclose the price of the robot, citing privacy concerns.
Opinions divided on this control robot
Opinions are divided on these robotic solutions. Some welcome the idea, others are sceptical and say that the robot "moves too slowly" to be effective.
Social media have started to show films showing encounters with the PGuards. In one of these videos, a robot stops a man and asks him if he knows he is in his 40s. When the man explains that he wants to buy cigarettes, the robot replies, "Okay, buy some tobacco, but do it quickly and go home."
Artificial intelligence in the fight against Covid-19​
The company based in Sousse announced that it is working on the production of a medical robot that will make an initial diagnosis and use its sensors to measure certain indicators. This would help minimise physical contact between medical staff and infected people. There is a good chance that such a robot will soon be deployed in a hospital in Tunis.
New technologies, including artificial intelligence (AI), are increasingly being used in the fight against coronavirus. This trend was first observed in China, which used, among others, disinfection robots or drones equipped with thermal cameras to control passers-by.