When Apple launched Swift Playgrounds in 2016, it opened a coding world for the children (and adults) who could be frightened of the idea to create an application. Swift Playgrounds makes the codes accessible and playful by combining tutorials, a touch-sensitive interface and "challenges" on iPad that anybody can freely use.
Advanced functionalities for drones and robots
The advanced technology, which makes Swift Playgrounds more interesting. We are in a world where drones and robots are so widespread. In this spirit, Apple announced Swift Playgrounds version 1.5 wednesday, which includes tools to teach students how to control drones and robots thanks to an iPad and the connection Bluetooth.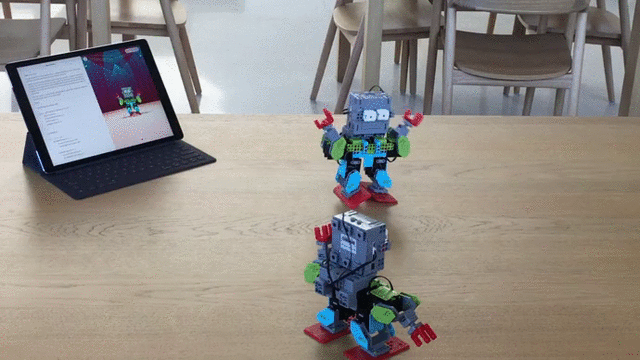 Swift Playgrounds 1.5 gives users the possibility to program the dance movements based on beatings per minute with Jimé Robot MeeBot Kit d'Ubtech.
An advantage for the educational robotics
The new program offers the teachers an access to the leisure program Swift Playwork that runs with a certain number of robots and drones, including the products of Lego Mindstorms EV3, Parrot, Sphero, Ubtech Robotics and Wonder Workshop. Swift is an open source language.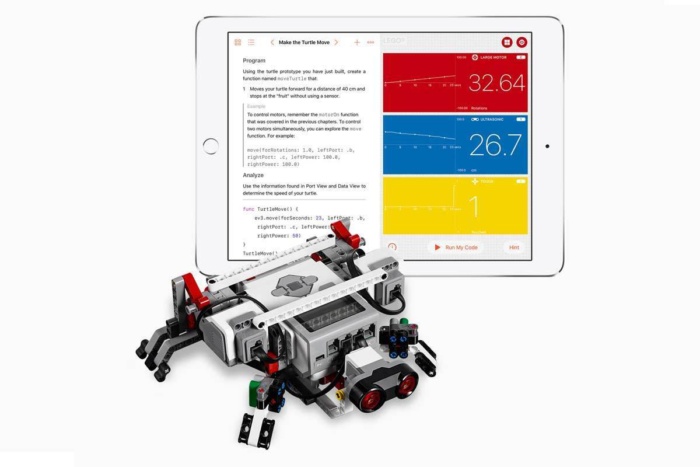 Adding support to the drone and robot extends the Swift Playgrounds content library, it allows to:
Speed up the results for students
Hold students' attention
Cultivate their interest in coding and robotics.
" The children know the difference between writing something real and something not real", said Cheryl Thomas, vice-president of engineering Swift Playgrounds, at a press event.
From 5 June (first day of the international conference of Apple's developers 2017), teachers would accede to the new Swift Playgrounds 1.5 by free download in App Store.
The application requires iOS 10 or later version, and can run on all models of iPad Air and iPad Pro, as well as iPad mini 2. The technical support is offered through Apple's Education Program, which includes specialists of professional traineeship for the class.
The passion for Swift Playgrounds
Since its introduction in 2014, Swift has been adopted by software developers. Apple said more than 250,000 applications were created with the aid of Swift. The company is also excited by Swift Playgrounds; at the event of version 1.5, Apple representatives said that more than one million unique users were using the learning software

The announcement of Swift Playgrounds 1.5 comes a week after Apple launched App Development with Swift, a one-year program for educators who are interested in teaching software development Swift. The program is available for free at the iTunes Store.
Swift Playgrounds in video
Discover live the application thanks to this video that will show you a first overview od its possibilities.
Original article here