LEGO Education Spike Essential 45345 : new LEGO Education set
The new LEGO Education Spike Essential 45345 set is the STEAM cross-curricular solution for the elementary school. SPIKE Essential encourages children to study STEAM topics through hands-on activities while promoting literacy, numeracy and social-emotional development. This new LEGO Education set addresses the issues through storytelling, learning modules on everyday themes, Minifigures with diverse personalities, and LEGO building materials.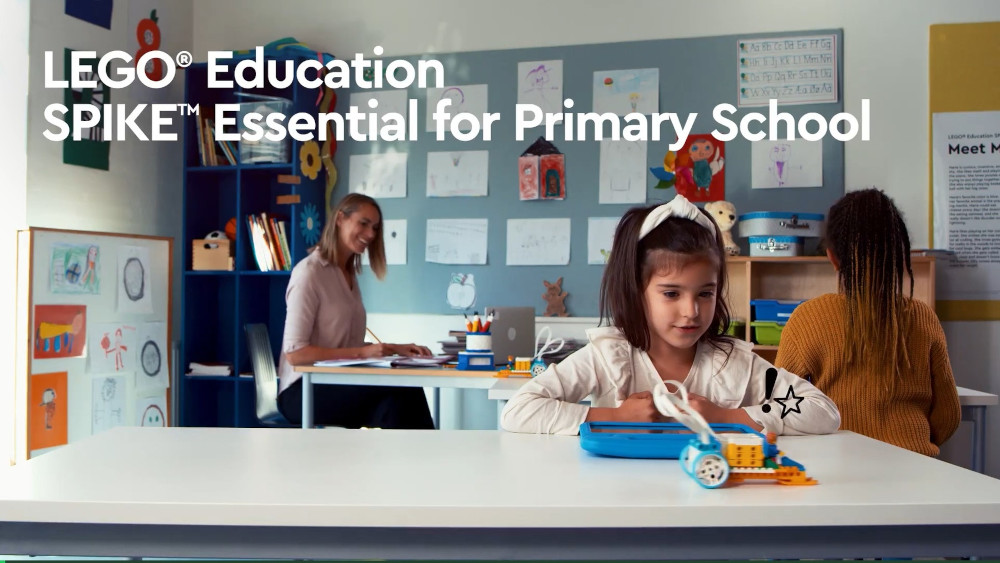 LEGO Education SPIKE Essential consists of a main classroom brick set with a wide variety of LEGO and smart materials, as well as the user-friendly SPIKE app both accompanied by a selection of module plans and full online and in-app support. This new LEGO Education set excites students and produces high quality STEAM learning outcomes by expanding their STEAM knowledge, practices, and 21st century skills.
Components of the LEGO Education Spike Essential
Create engaging interactive models by connecting the smart hub, motors, light matrix and color sensor to bring STEAM concepts to life. Discover some of your favorite elements of LEGO Education SPIKE Essential. Students' creativity will flourish as they bring their STEAM creations to life:
Minifigures: Diverse identities and features make STEAM learning relatable.
Stackable LEGO Bricks: Stackable for easy construction and accessible hands-on learning.
Pin: Connects creative LEGO brick constructions to LEGO Technic materials and elements.
16x16 White Base Plate: A "blank canvas" ready for students' creative ideas, models and imagination.
LEGO Technic Small Hub: Create engaging interactive models by connecting the Hub to motors, sensors, other LEGO elements and Bluetooth.
Small Wheel: Provides better maneuverability and fits perfectly with the small motor.
LEGO Technic 3x3: Color Light Matrix Program the nine pixels individually to create patterns and animations in 10 colors.
LEGO Technic Color Sensor: Detects colors and allows creations to react to their environment.
LEGO Technic Small Angle Motor: Compact design profile and built-in rotation sensor with absolute positioning bring LEGO constructions to life.
Accessories: Accessories and decorative elements add a fun touch to students' stories.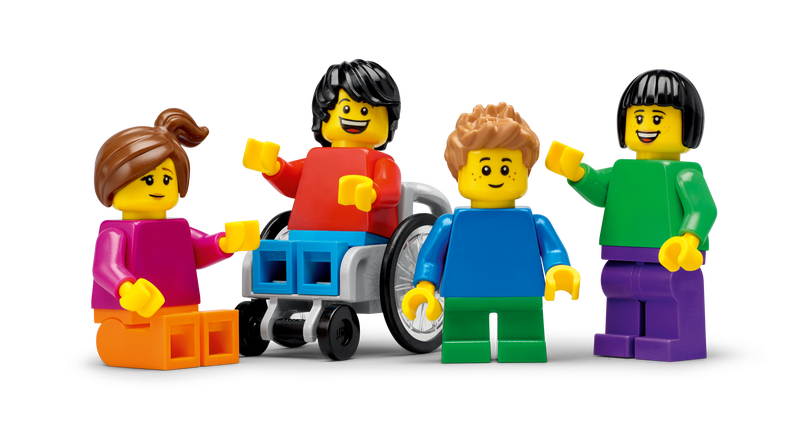 Spike Essential Lessons 45345
The LEGO Education SPIKE Essential curriculum components are built on a creative, narrative-based problem-solving approach with relevant topics that can help young children become independent STEAM thinkers.
The LEGO Education SPIKE Essential 45345 set includes five lessons focused on the national standards for lower and upper elementary school students. Each unit includes seven to eight 45-minute sessions, as well as extensions in language arts and math. That's a total of 50 hours of content for the class!
Students explore and create innovative solutions through trial and error while collaborating with their peers during each class.
Standards-aligned educational components, brilliant LEGO pieces, a simple coding sequence, and smart materials are all part of LEGO Education SPIKE Essential. Students of all levels are fully engaged in the STEAM learning modules as everything is easily adaptable to any learning environment, allowing you and your students to jump in and start learning quickly and easily.
Students will learn to code intuitively using the LEGO Education Spike app. Students can progress from lower elementary to upper elementary using LEGO Education SPIKE Essential, which follows a block-based coding progression from icon blocks to word blocks based on Scratch. This gives them age- and skill-appropriate tools to help them improve their coding skills.
Learning with LEGO Education
LEGO Education SPIKE Essential 45345 is part of the LEGO Learning System and provides a year-by-year learning progression, starting with the lower primary grades and progressing to the upper primary grades. The consistent structure of the modules provides a solid foundation for a smooth transition to secondary education and more advanced learning opportunities.
The LEGO Learning System is a hands-on learning system that is simple to use, inclusive and flexible. It provides children with unlimited opportunities for hands-on, creative learning in science, technology, and engineering (STEAM), allowing them to anticipate their abilities and prepare to become competent lifelong learners.