What does the Lego Mindstorms EV3 Education add-on kit contain?​
This kit contains a wide variety of LEGO components that are perfectly complementary to the LEGO Mindstorms EV3 Core Set. It has been designed to allow the realization of more complex and varied robotic projects.
The kit contains a number of special elements, such as different gears, a large turntable, robot customization elements and unique structural elements. Classic LEGO elements are also extensively represented! All of these elements, when coupled with a LEGO Mindstorms EV3 Education Basic Set, allow the construction of many additional models.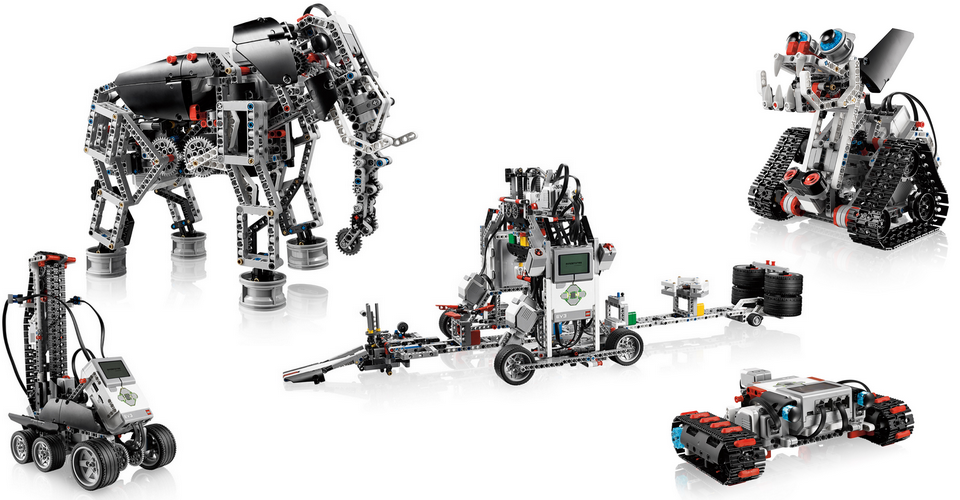 This set is perfectly suited for the construction of more elaborate and complex projects, while providing spare parts. Designed for use in class, competition or simply in a group, the LEGO Mindstorms EV3 Expansion Set comes in a box containing a plastic storage bin.
Assembly instructions for building new models are available for download at LEGO education.com.
Features of the LEGO Mindstorms EV3 Education LEGO Add-On Set
Number of items: 853
Recommended minimum age: 10-21
Type of bricks: LEGO Technic
Type of storage: Black plastic box with storage tray (L: 42.52cm / W: 30.90 cm / H: 15.60 cm)
All about Lego Mindstorms EV3 :
853 x LEGO Technic elements