We talk so much about the evolution of the robotics in the service of medicine and it's true that the start-up run much more in this way. But we talk less about these robots that can help bodies of some professions of which we have less thought such as the firefighters. Wee today, we talk about it to you! Especially as this news is related to a French company we will still deprive less ourselves.
Robot Made in France: Shark Robotics
We hear talk a lot about drones that we often define by nature flying robots, wrongly. There're indeed companies like Shark Robotics that have made land and water drones, their specialty, enabling them today to offer robots labeled "Made in France" on fields ranging from defense to agriculture (demining, observation, inspection, analysis, detection, logistics, etc.)
The goal of this French company's robots recaps to avoid human's danger and it's in this sense that the robot firefighter Colossus has been created, which I will introduce to you now.
Robot firefighter Colossus
​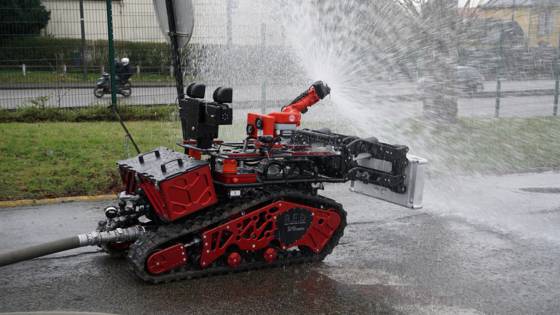 There are firefighters of Paris who have acquired it and now are able to benefit the new opportunities thanks to this robot which can do among others: ​
Extinguish fires
Go upstairs
Be piloted up to 300 meters
Take pictures
Store GPS position
Report a zoomed image on a control touch pad
These last three points will be available in a more upmarket version.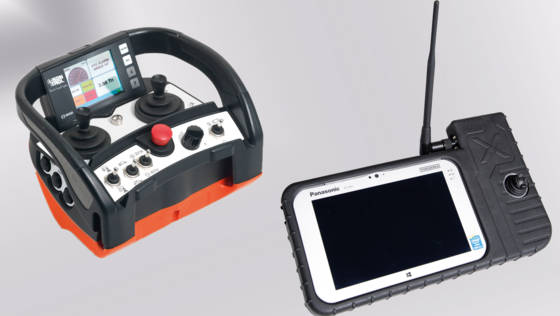 It's a little revolution for the fire soldiers that will be able to let the robot to explore the dangerous zones before knowing if they can take action by themselves or not without putting their life in danger.
The robot firefighter will also be able to shorten the time to assess the risk of a situation before intervention which can make problem when it's very important.
Colossus is a 420kg robot that still measures 1m60 in height. It's also able to transport up to half a ton of payload and has a battery that gives it autonomy up to 4 hours. Motorization level is not outdone and has a double version that accumulates 8000 watts.
Robot Colossus In action
This robot was acquired by Paris and there is a big bet that the other barracks will also be tempted once it has proved itself on the ground. In the meantime, I propose to you this video of this creature in action§