Smart scales mainly reflect the capabilities of mobile applications. Advanced sensors measure more data more accurately but most importantly synchronize this data with your smartphone or tablet. At this point, you get very accurate statistics and different motivations to lose weight or maintain your current weight.
Click on the image to view the product sheet of the connected scale Withings Body Cardio

Withings is a company specialized in objects connected with mobile devices such as scales, watches, blood pressure monitors or thermometers.
The Withings Body Cardio balance is a model proposed by the French brand Withings, which offers a technological design and precision that has made a strong impact on the connected scale market. The Body Cardio is more than just a balance, it also allows you to:
BMI analysis
Body composition analysis
Data transfer to the mobile application on smartphone or tablet
These are options that have long been available from smart scales, but Withings Body Cardio stands out from the rest with :
Combining the results of the scales with those of the activity bracelets or watches connected withings
Evaluation of the cardiovascular system
The quantity and accuracy of results provided via the mobile application, whether at home on the scale or outside during sports sessions such as working days, will provide highly accurate information on the work provided and the results obtained:
Loss of fat tissue
Muscle building
Body hydration
Ratio between the overall weight and the weight of the skeleton
Fat mass
Muscle mass
The water body
Bone mass
Pulse wave velocity
"Pulse wave velocity" (PVM): an analysis of blood circulation in a specific circuit, an element considered valuable in the evaluation of general health (Attention option available on a dedicated model)
Etc..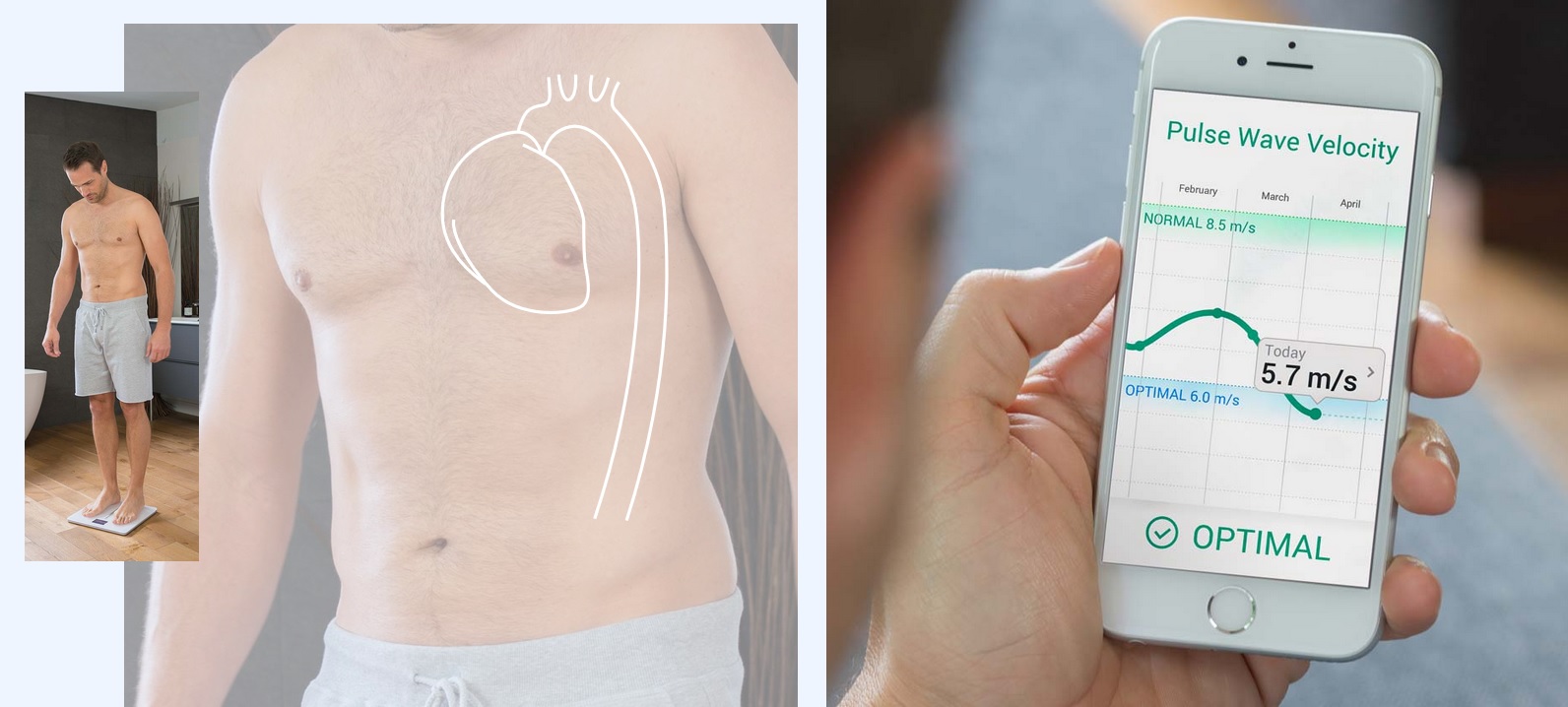 Cardiovascular system control can help you evaluate the body and adapt training to its capabilities. This data also helps the user who needs it to think about consulting a doctor if necessary. This option is available on a dedicated model and Withings Body Cardio is available with or without the PVM function.