Some of you know DJI Pocket, this mini action camera from the brand of the same name that fits in your hand and allows you to photograph and film your sports sessions, your family moments and anything else that comes to mind. This camera has caused a sensation among amateurs and professionals alike and is coming back with a new, even more powerful version: the DJI Pocket 2, which you will soon find on the Robot-Advance shelves.
Discover here the features of this new generation cam action that has been made in its first version and even more in its second, to stabilize your movements and ensure that the image is sharp, fluid and benefits in photos as well as videos of the highest quality.
Pocket size
3-axis stabilized camera
ActiveTrack 3.0
AI Editor
Excellent image quality
Sound DJI Matrix Stereo
A high performance camera in pocket format
This is the main problem with cameras that perform the same function: they don't have a built-in stabilizer and are difficult to store in a pocket or purse. A problem that the DJI Pocket 2 camera answers, which is no larger or more cumbersome than a pair of glasses or a watch.
A pocket size that is greatly appreciated and allows you to take it absolutely everywhere without having to carry an extra bag or wear it around your neck. The DJI Pocket 2 camera fits in your hand, in your bag or in your pocket so you can easily take it with you on your travels and in all your travels.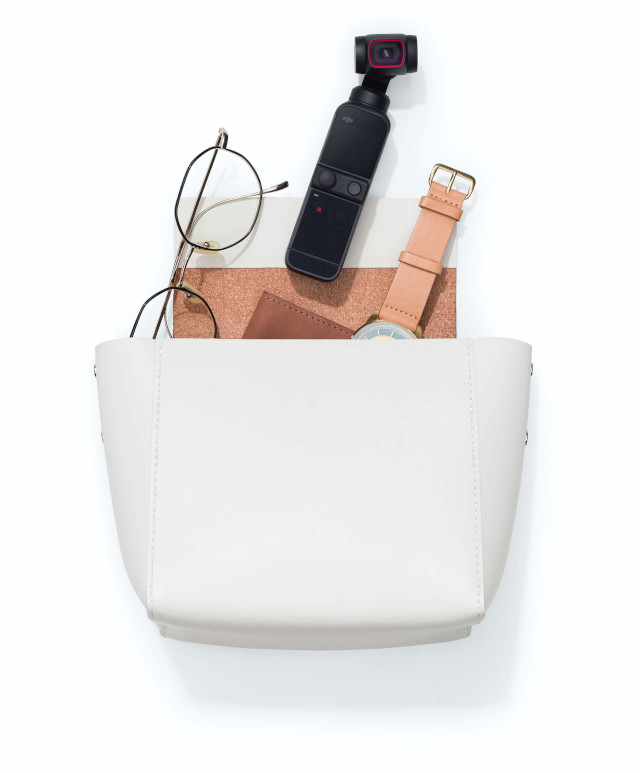 DJI Pocket 2 Quick capture
The pocket size allows the DJI Pocket 2 camera to be grabbed quickly to capture important moments in 1 second of reaction, just like you would do with your smartphone but with incomparable image quality and features that will give your photos and videos a professional look of very high quality :
High Definition Panorama: take very large photos so you don't miss anything of the assembly line or the group of friends you want to photograph. Panorama at 180° or 3x3, this small camera can take very large photos.
ActiveTrack 3.0: filming on the move is not a problem since the DJI pocket 2 camera follows the person you're filming and moves around while the image remains sharp, stable and fluid.
Timelapse, Motionlapse and Hyperlapse: the integrated timelipse function allows you to modify the time of your videos by transforming hours into seconds, Motionlapse allows you to fluidify the movement of the camera and Hyperlapse for time travel. Guaranteed effect!
Create and share your DJI Pocket 2 videos
The DJI Pocket 2 action camera is equipped with various options that allow you to rework the images to make them visually beautiful and easy to share on your social networks and with your friends: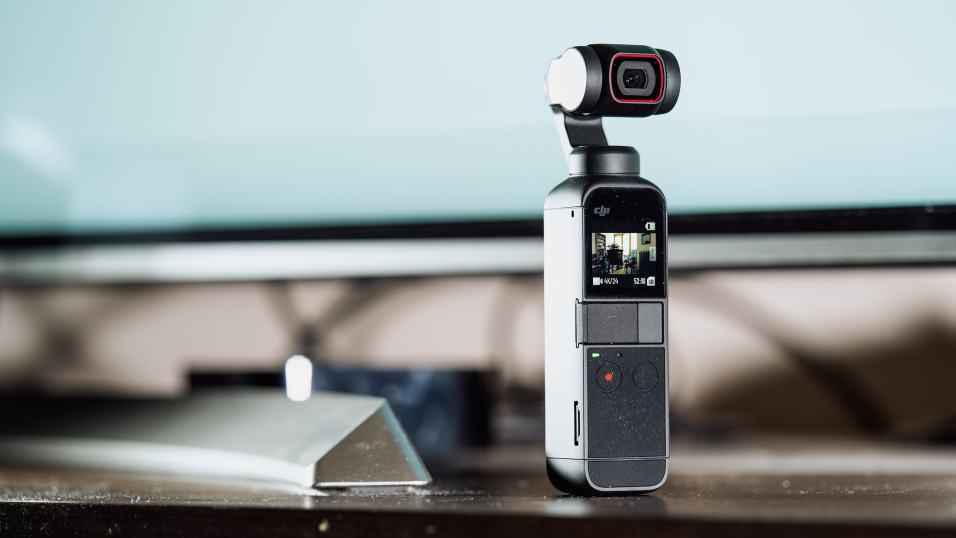 Story mode: the story mode of the DJI Pocket 2 camera allows you to create small videos with integrated music that you can easily share on Facebook or Instagram.
AI Editor is an editing mode that allows you to create clips without any technical knowledge. You will be able to stitch your images, videos, create transition effects or add music. All this to create a clip ready to be shared.
High definition images and sound
The technical features of the new DJI Pocket 2 camera are quite impressive and have nothing to envy its competitors. Both in terms of sound and image, everything has been done to ensure that you capture the images of the moment in the best possible way:
Motorized 3-axis stabilizer to ensure a stable and fluid image, perfect for large screen broadcasting like television.
Sensor 1 / 1.7 inches
64MP photos
Video 4K / 60 IPS and HDR (Separation of exposure levels by area and image overlay for realistic detail)
AF Hybrid 2.0
8x zoom
Stereo Matrix DJI sound with simultaneous sound and image zoom and simultaneous recording of 3 different models depending on the scene
DJI Pocket 2 in video
Find below the video presentation of the camera DJI Pocket 2.