If you seek to live an unique and exciting augmented-reality experience, try helmet Homido as soon as possible! It's compatible with 80% new smartphones (Android and iPhone) thanks to its fixing system and a Bluetooth connection. This set contains a helmet for smartphones, a pair of lenses, three pairs of lenses wearers, a soft carrying case, two straps and a cleaning cloth.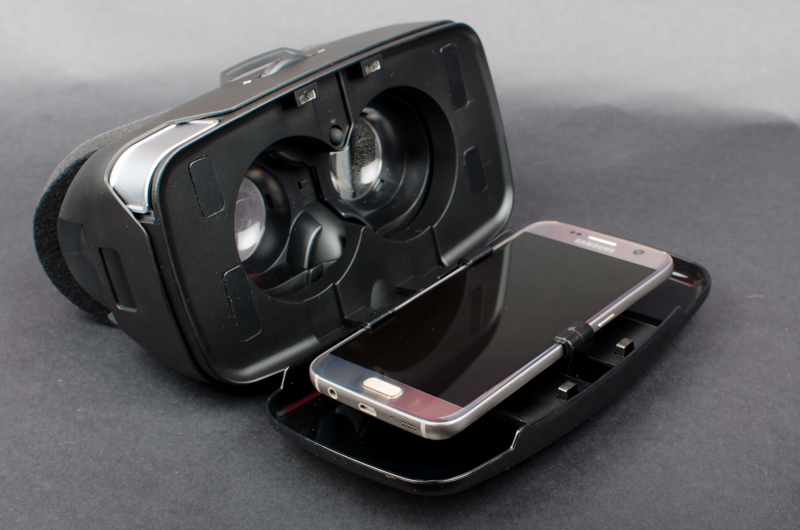 A particular augmented-reality helmet
Thanks to its optimum screen (111*62mm), this virtual reality headset gives an up to 100 degrees of fields of view for a unique experience in ultimate 3D. It has an immersion setting means for optimizing augmented-reality. It has custom-made lenses, and is compatible for those wearing glasses. Three settings are possible: far-sighted, near-sighted and normal vision, so that everyone can fully enjoy this unique experience.
The face contact surface is interchangeable and this headset has a clip to attach your iPhone. This fixing system allows maintaining all the smartphones except those that the thickness exceeds 1.5 cm. finally, augmented-reality helmet connects with your smartphone by Bluetooth.
Its difference compared to others with the same price
This augmented-reality headset is guaranteed for one year and its advantage is to be compatible with those who wear glasses thanks to its lenses that offer three possible settings.
The helmet Homido is very simple to use and allows an optimal unique experience thanks to all its settings. Finally, this headset has its own Homido Center, a free AR portal Application, which already offers thousands of applis compatible with the headset such as virtual reality games and of course the others.

How to use it and which feelings?
To start with, you must download the free appli Homido Center on Google Play or App Store on your smartphone, in order to have access to all the games and applis compatible with this connected object. Then, you must:
Select a good cone fit for your sight (three different cones)
Insert inside a lens and fix the cone on the mask.
Then start a Homido Center appli or a video in Side-By-Side (SBS) format on your smartphone connected by Bluetooth.
Then install your smartphone in the location predicted on the headset and adjust it to your head (eye-lens distance, interpupllary distance)
The experience is unique and exciting. Now, the adventure in the world where the frontier between virtual and reality is so slender can finally start!
The headset Homido V2 in action
With this helmet, you can watch a downloaded movie in 3D SBS, a standard SBS Video Player movie and even videos in 360 degrees! In the end, play every virtual reality games that Homido Center offers, where you will have choice in thousands of available applis!
To finish, I suggest this video that will give to you all the information about the helmet Homido!