Car design, assembly and sales processes are increasingly adapted to virtual reality. Through the use of VR headsets or augmented reality, automotive companies can virtualize most operations in factories and showrooms.
By putting on virtual reality goggles or helmets, you no longer see the real world but only the image that is virtually created in your space (unlike augmented reality in which the real world is always visible). With the help of various controllers, car manufacturers can, for example, during the design process, rotate, view certain details that normally cannot be seen in 2D on technical drawings,
Virtual reality at Volkswagen
Virtual and augmented reality is increasingly used in the automotive industry. Great hopes are placed in this technology, among others by the Volkswagen Group, which plans to use it on a large scale in the SAIC plant in Shanghai, which specialises in the production of electric cars. The plant has been designed to respond to the opportunities of Industry 4.0. For this reason, great importance has been attached to the use of technologies that improve and automate production. In addition to intelligent machines, it is planned that employees will no longer only be equipped with safety glasses but also with VR and AR glasses.
Representatives of the German company will implement innovative training processes for employees in the production lines and logistics department, which will take place in virtual reality. The company has prepared several dozen simulators that will be used by 10,000 employees. The company hopes that the virtual reality helmets will improve the efficiency of internal training, as employees will be able to directly confront specific problems.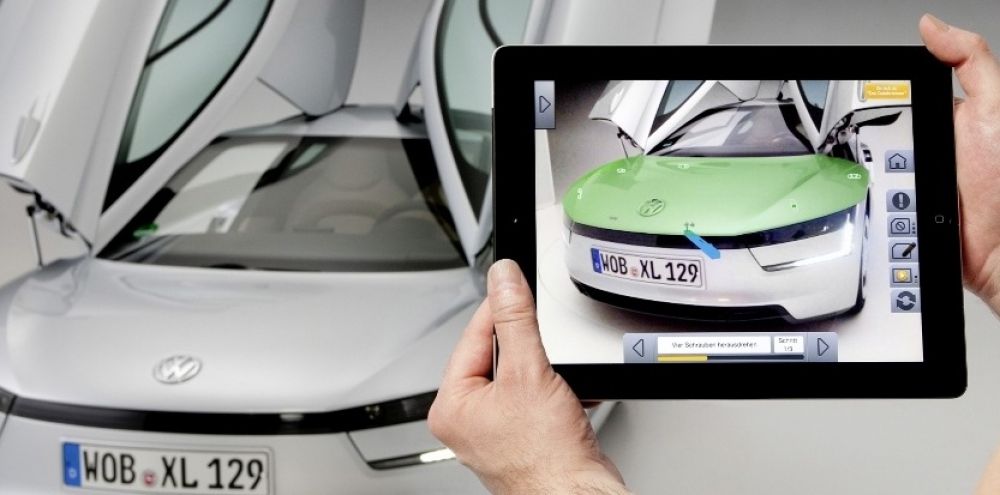 VR and AR bezels are of paramount importance for the operator of the technological lines, which always accompany the automotive industry in the production of cars at several different levels. Training is thus shortened, so that the new employee can produce the component or system for which he is responsible more quickly and flexibly.
Virtual reality and the automotive sector
The potential of virtual reality in the automotive industry has also been noticed by the Unity Technologies team responsible for creating a 3D graphics engine for the video game industry. The company has created a separate department that focuses exclusively on the development of solutions for car designers and manufacturers. One of the most important tools used in their work are AR and VR helmets.
Toyota uses Unity in its design department to allow designers to view prototype models in virtual and augmented reality, at a real scale. The software allows the finished model to be transferred to the VR world in an instant and checked for life-size appearance. VR technology also allows prototypes to be tested on a virtual track before their physical version is put into operation. On the other hand, employees in production and service lines use virtual reality and augmented reality glasses to gain knowledge about how to assemble or repair certain automotive components.
In augmented or mixed reality glasses, virtual objects are applied to the real image using special optics. Already at the prototyping stage, these glasses make it possible to bring a product that does not yet exist into the technological sequence. Thanks to this, it is possible to anticipate at an early stage certain problems or inaccuracies that prevent further production. This considerably reduces the costs of introducing a new product into production.
Virtual reality from the factory to the dealerships
The potential of virtual reality was also appreciated by the resellers responsible for direct sales. Intel, HP and Rewind have developed Salesdrive software to create virtual sales presentations in 3D. With this software, the dealer can present the car after purchase: additional options, storage space, folded down rear seats...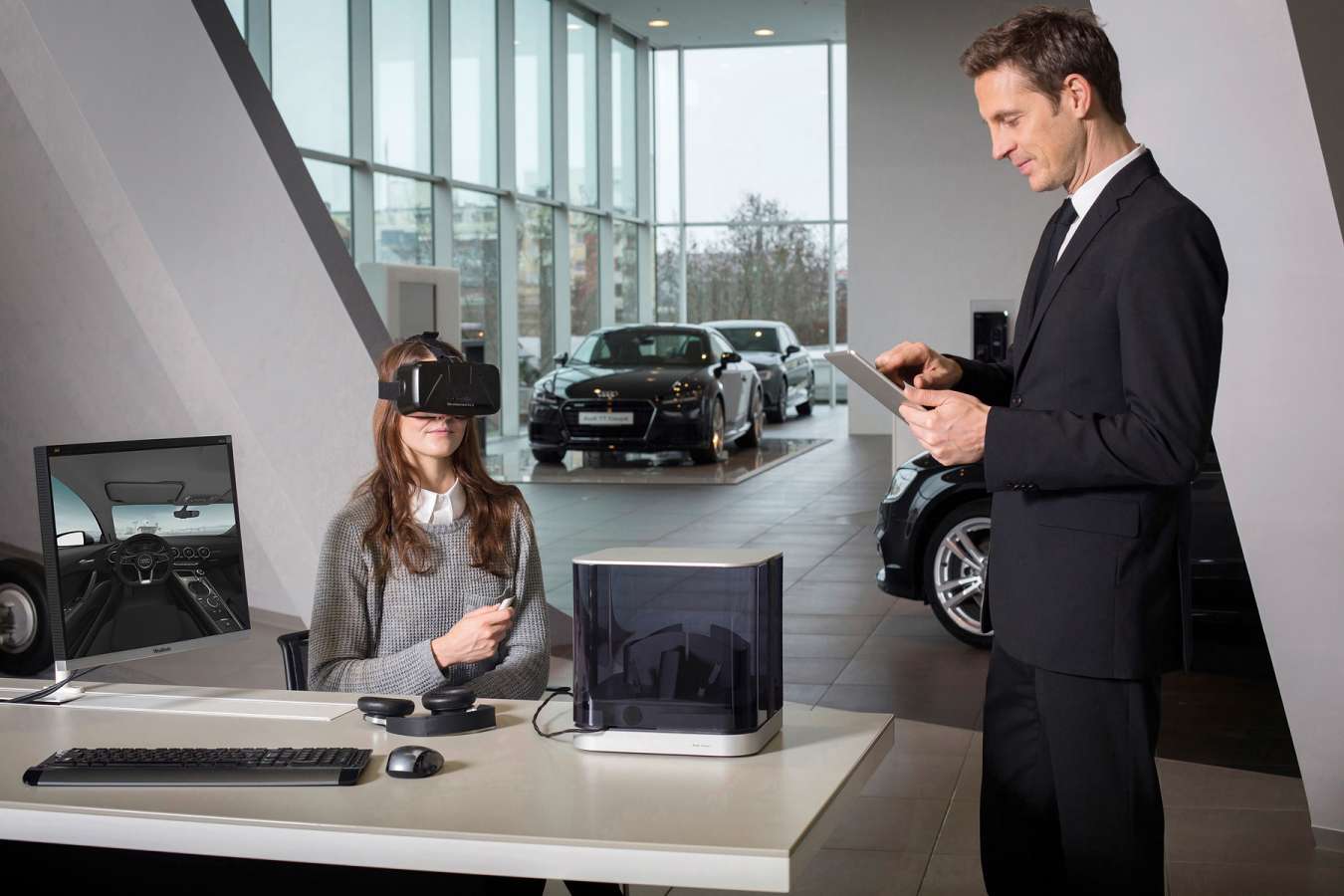 Virtual reality is also used by Qarson, a company offering cars for rent, which has created a digital car show in the Warsaw Galeria Młociny (Poland). Customers can check what cars from brands such as Nissan, Renault, Suzuki, Tesla, Toyota or Volkswagen look like without having to change seats. All vehicles available in the company's catalogue are presented through virtual reality goggles.
Most of these glasses have the ability to map space. With a simple gesture, the entire room or technological sequence can be mapped as a point cloud and a virtual object can be created without having to spend many hours defining each piece of the puzzle.
Virtual reality is gradually making its way into the home, also through films and video games. Among the consumer brands we find references such as Homido.