An advance technology for the best results
The w850 is made with the best technology to free you from the annoying choir that is window cleaning. Its great-speed fan, to work on every surfaces especially vertical ones, sensors to detect the edges or even silencer to be as discreet as possible (62dB), were thought to facilitate your life.
The w850 works on all kind of glass surfaces of minimum 50 x 50 wide (recommended): mirror, glass with or without frame, unpolished, tainted, etc. Thanks to its technology, it detects gaps on surfaces without frame and doesn't fall. Even in case of fall, a security cord keeps it from falling on the floor.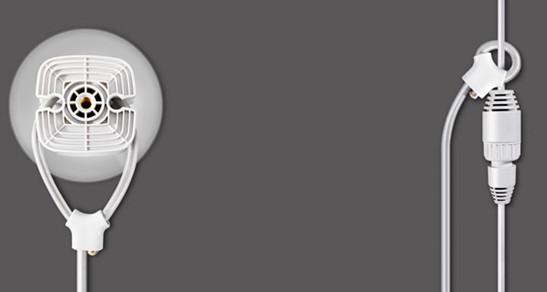 No need of programming, with its wipe, two scrapers as well as its sensors to avoid obstacles and its bumper, it will clean every glass surface in no time.
To turn it on, you just need to push the ON/OFF button on the transport handle. Your robot will stick on the window trough suction thank to its powerful fan and will calculate the surface of the window as well as the path it will take for an optimal cleaning. Once its cleaning cycle is done, your robot goes back where you put it in the first time so you can find it easily.
For a proper cleaning, there are two modes of movements, Z or N for smaller surfaces.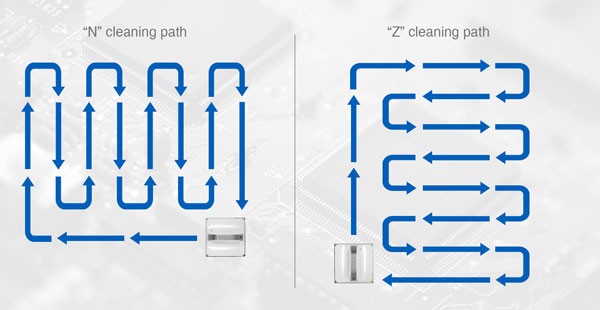 The microfiber pad, humidified with cleaning product or water accordint to the type of clening you want, will remove even the smaller particles of dust and dirt.
A back up battery is also on your robot, autonomy of 15 min assures the functioning of your robot even in case or power failure.
Characteristics :
Brand: Ecovacs
Dimensions: 24.7 x 24.6 x 11.5 cm
Weight: 2.8 kg
Programmable: no
Autonomy: unlimited (on sector)
Back up battery: Lithium Polymer, 15 min of autonomy, 90 min for charging it
Transport handle: yes
Remote controllable: yes