Many children today use the iPad to watch movies, listen to music and play games. But even though many of these applications have an educational purpose, the vast majority of them don't really serve the purpose that many parents are looking for: to use creativity, imagination and reflection to improve their critical thinking, problem solving or intelligence, for example.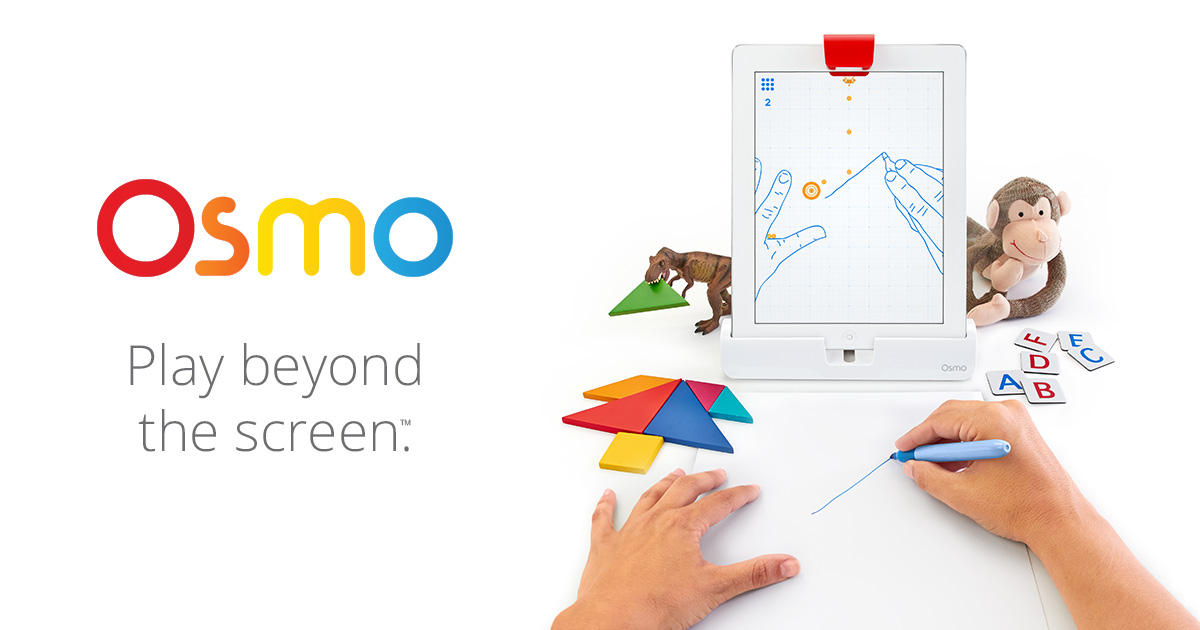 Osmo, c'est quoi ?
This is why the Osmo alternative was born. An educational system that allows you to play various games with the iPad. With Osmo it is about playing "with" the iPad and not "on". The child is not only invited to look at the screen but also and above all to manipulate different parts in front of the screen in order to modify the image and interact with it. For example, children do puzzles in front of the screen: it appears on the iPad in real time to accompany the child in its realization. A much more interactive and educational way to play with the tablet.
Osmo is a game system that consists of a support for the iPad and a mirror that you slide over the camera. It uses reflected artificial intelligence. Or, to put it simply: the mirror shows the iPad what your child is doing in front of it and the iPad reacts. A very interesting complementarity since the virtual part will be able to see if your child is in difficulty and thus give him/her leads or clues to progress.
Osmo Games
There is now a set of 6 complete kits available on Robot-Advance that are suitable for children from 5 to 12 years old. They all have an educational vocation and allow to learn :
Reading
The drawing
Mathematics
Spelling
Programming
The management
Once you have purchased the Osmo base and games, you will be able to download the applications that come with them for free and start using them.
Osmo Genius Kit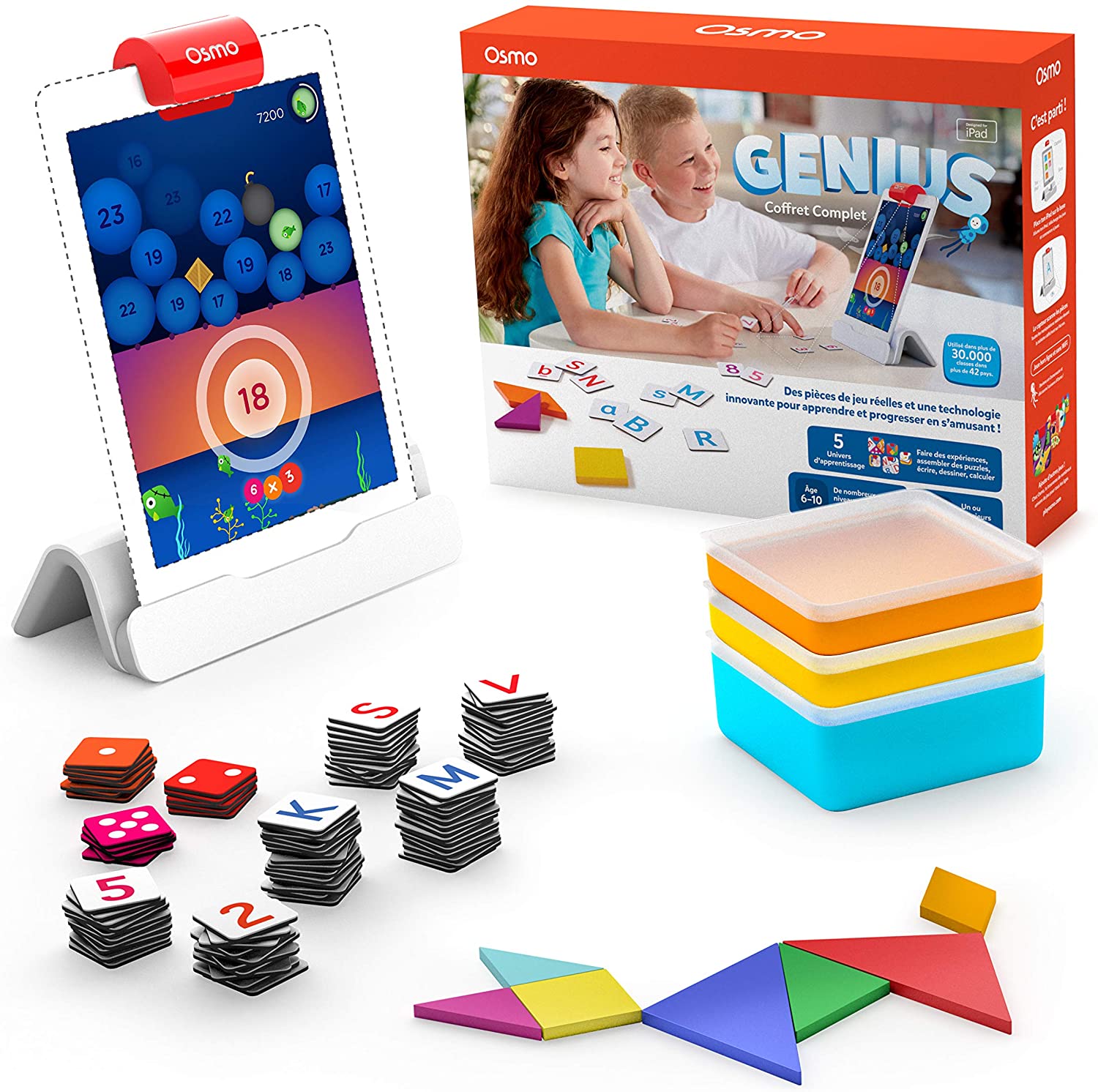 The Osmo Genius Kit offers the following educational games:
Tangram to work on problem solving
Newton for an introduction to physics
Masterpiece for the development of the design
Numbers for calculation and figures
Words to work on letters, spelling and vocabulary
For children from 6 to 10 years old
Follow the link to learn more about the Osmo Genius Kit
Osmo Pizza Co.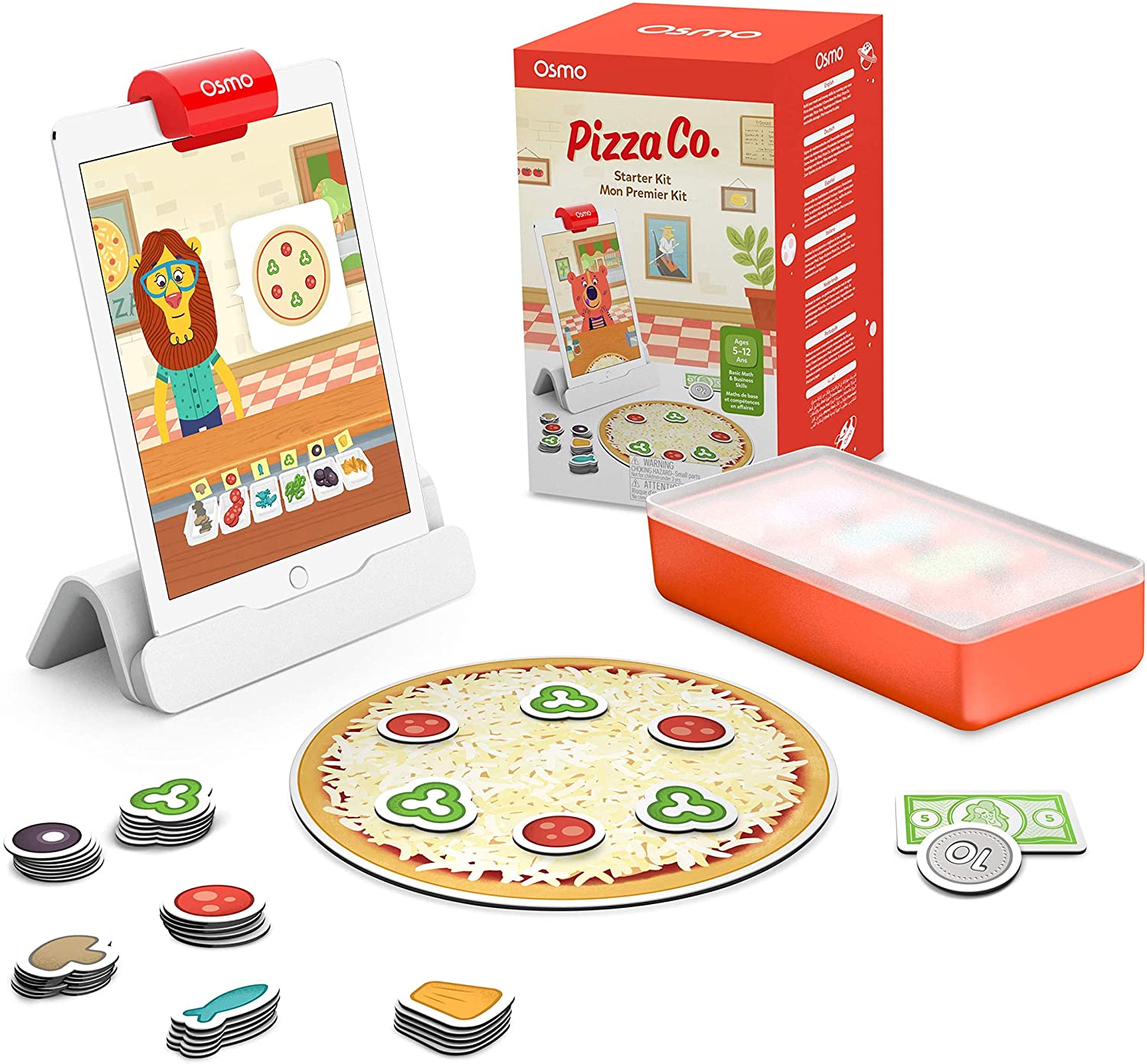 The Osmo Pizza Co. Starter Kit includes the following educational games:
Learning Mathematics
Management of your pizzeria and money
Calculation
Pizza preparation
For children from 5 to 10 years old
Follow the link to learn more about the Osmo Pizza Co. Kit.
Osmo Coding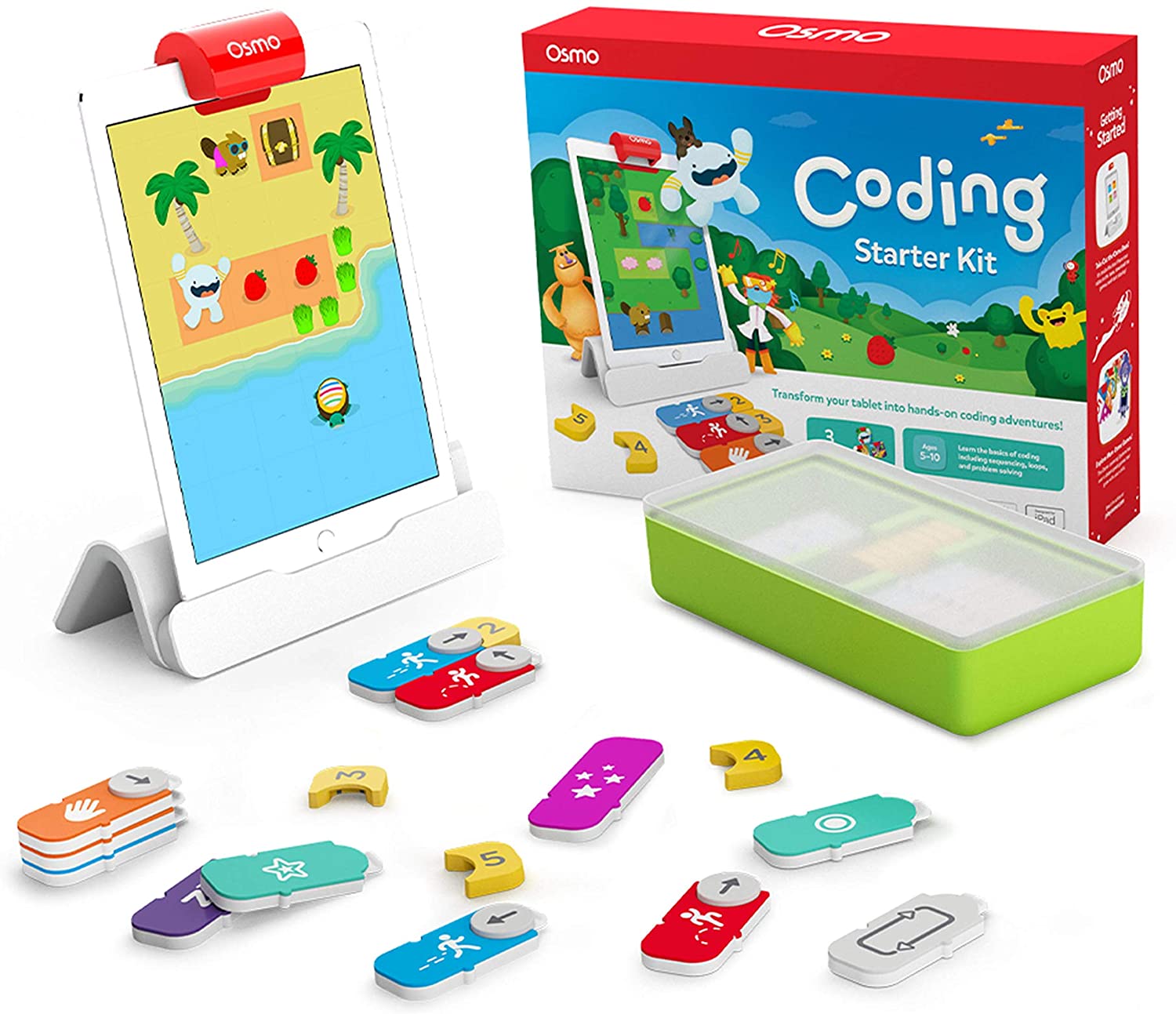 The Osmo Coding Kit offers you the following educational games:
Coding Awbie to learn the coding commands
Coding Jam to create musical sounds and rhythms
Coding Duo to code more than 60 puzzles
For children from 5 to 12 years old
Follow the link to learn more about the Osmo Coding Kit
Osmo Little Genius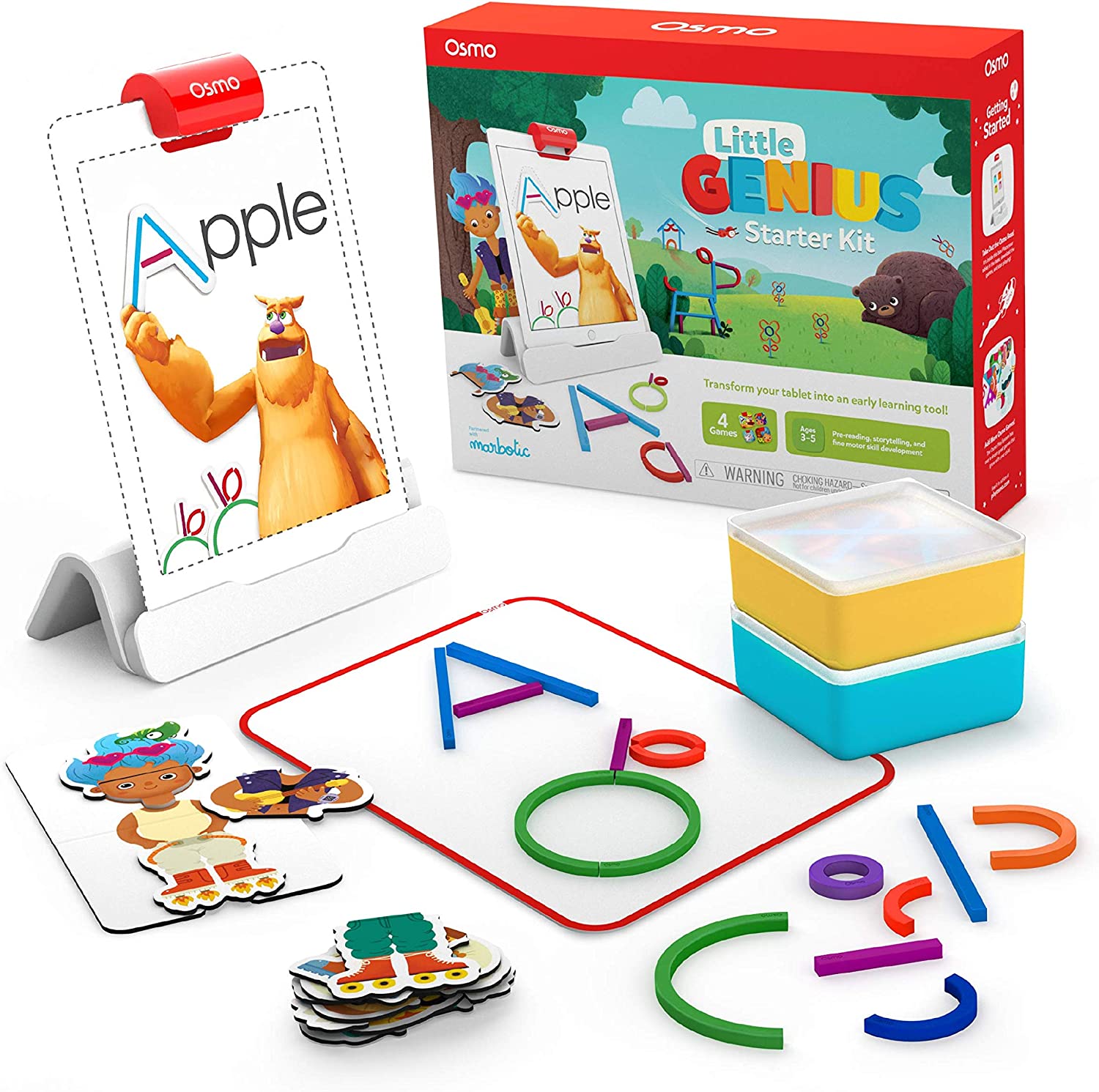 The Osmo Little Genius Kit offers the following educational games:
Learning letters and pictures with rings and sticks
Learn how to dress characters and bring animals to life
Development of creativity and simple problem solving
For children from 2 to 5 years old
Follow the link to learn more about the Osmo Little Genius Kit
Osmo Coding Family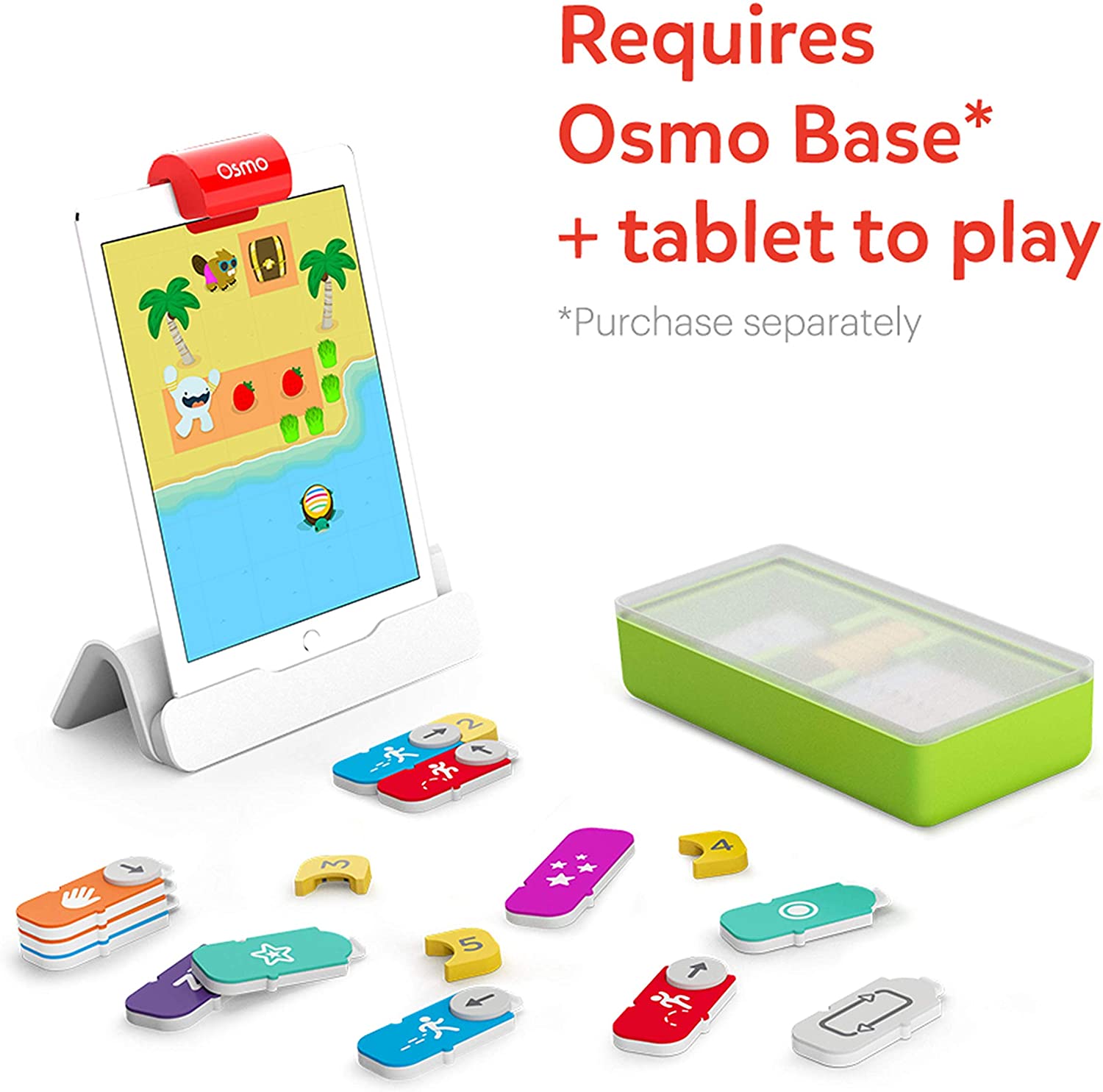 The Osmo Coding Family offers you the following educational games:
Coding Awbie to learn the coding commands
Coding Jam to create musical sounds and rhythms
Coding Duo to code more than 60 puzzles
For children from 5 to 10 years old
Follow the link to learn more about the Osmo Coding Family Kit