Are you looking to offer your children or students a fun and rewarding programming experience? Then the Edison educational robot from Microbric is the perfect solution! This fun and interactive robot has been designed to help children discover and understand programming concepts while having fun.
Edison by Microbric is an easy-to-use robot for children aged 8 and upwards, who can program and control it with simple building blocks and visual instructions. It allows children to learn the basics of programming while developing their creativity, logical thinking and problem solving skills.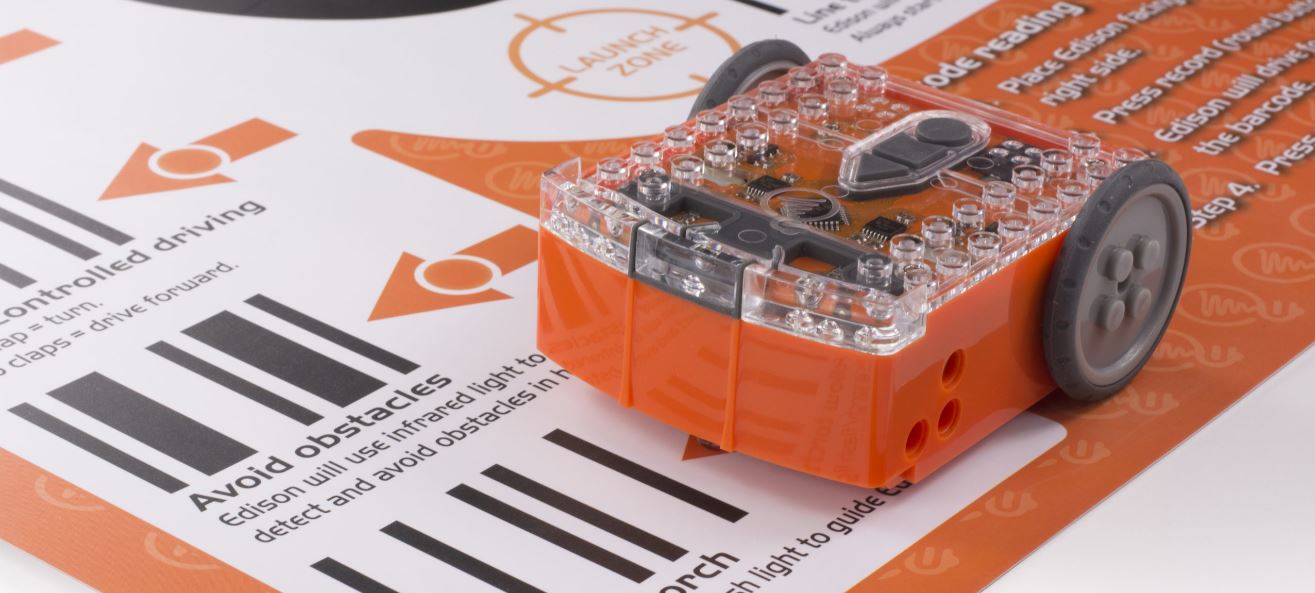 Whether you are looking to stimulate a child's scientific curiosity or offer an insight into programming and technology, Microbric's Edison educational robot is an excellent choice for a unique discovery and creation experience.
Presentation of the innovative and versatile Edison robot from Microbric
The Edison educational robot from Microbric is one of the most versatile and innovative robots on the market. Designed for children and programming beginners, Edison offers a fun and exciting experience in learning robotics. With its stylish orange design and advanced features, it is easy to use and offers a multitude of possibilities for exploring robotics and programming.
The Edison robot is equipped with numerous sensors, such as line, sound and light sensors, which allow interaction with its environment. It can be programmed using a variety of software, including Microbric's brick-based programming software, to perform a variety of tasks and missions. In addition, the robot is easy to customise with building blocks, accessories and skins to give it a unique look.

Click on the image below to learn more about the Edison educational robot from Microbric available on Robot-Advance
You will find by following this link a complete guide in French on the possibilities of the educational robot Edison of Microbric: LINK.
Edison Programming Language and Educational Resources
EdBlocks is a fully graphical programming language that uses simple drag-and-drop blocks, making it an ideal choice for introducing students to programming. EdScratch is another programming choice with powerful functionality and versatility, while EdPy teaches the basics of a real programming language using text.
The free teacher resources for Edison make teaching programming and STEM easier. Edison's different programming languages have additional teaching resources, including lesson plans and teacher guides, as well as complete sets of student activity sheets. Student-centred lessons, written at appropriate reading levels for each class, encourage independent learning through fun and interactive activities.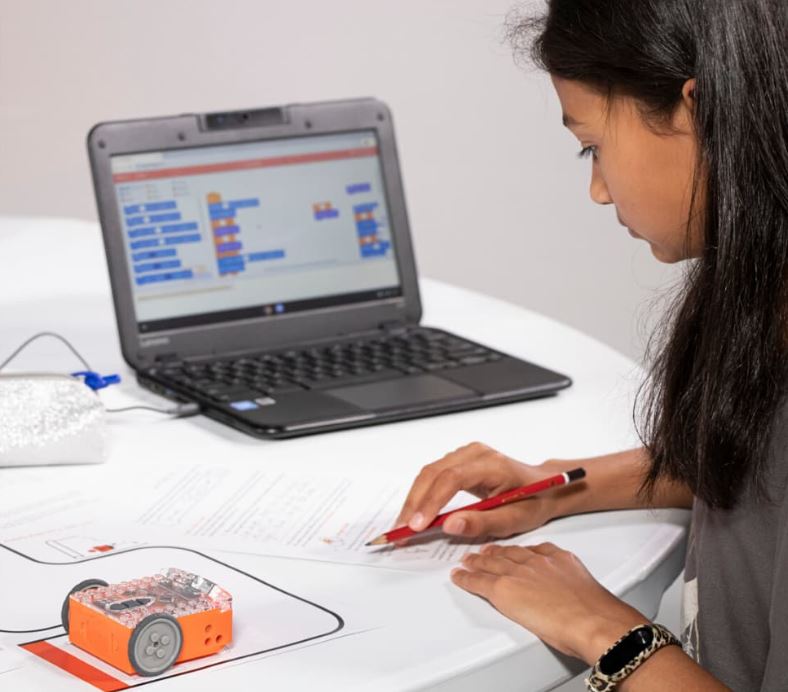 Discover the limitless possibilities of the Edison educational robot for STEM education
Microbric's Edison educational robot is an incredible tool for children and programming beginners, offering a rewarding experience that encourages them to explore and learn. Plus, it's durable and easy to use, providing a fun play experience for users of all ages. You'll never be bored, so don't wait any longer and discover all the wonders it has to offer!
Microbric's Edison educational robot is designed to provide children and teachers with a way to learn the principles of science, technology, engineering and mathematics (STEM). This educational robot can be used to teach a wide variety of STEM concepts in a simple and fun way, allowing students to see their ideas come to life before their eyes.
Edison can be programmed to perform a variety of tasks, ranging from simple tasks such as colour detection to more complex tasks such as pattern and motion recognition. Children can also develop their own programs to control Edison's actions, allowing them to fully customise their learning experience.
The educational robot's sensors provide many opportunities for learning and exploring new STEM concepts such as robotics and programming. Students can use these sensors to control Edison's actions, giving them a hands-on look at how technology can be used to solve problems in the real world.
Edison's intuitive and user-friendly software, combined with a resource-rich online ecosystem, makes learning STEM concepts easy and fun for students of all experience levels. Teachers can also use this ecosystem to plan and evaluate activities, allowing them to monitor their students' progress and guide their development.
Edison to get children excited and reveal their potential
Microbric's Edison educational robot is the perfect solution to encourage children to develop their creativity and interest in STEM (Science, Technology, Engineering and Mathematics) skills. The robot is easy to use for children of all ages, thanks to its simple and intuitive software that allows them to design and program projects in minutes. Children can explore programming concepts by using visual blocks to control Edison's movement, or customise it by adding accessories such as motors, sensors or decorative accessories.
Using Edison is also very simple, just plug it into a computer and use the educational software to start exploring the world of technology. Plus, it's a lasting investment in teaching kids the STEM skills they'll need to succeed in an ever-changing world. Children can also work in teams to solve complex challenges or develop their own projects to explore their ideas.
The Edison educational robot is ideal for teachers, parents and libraries, and can be used to teach a wide range of skills, including programming, engineering, problem solving and creativity. Online support includes video tutorials, discussion forums and a technical support system to help children maximise their experience with the robot. With all the features offered, children can unlock their potential and prepare for a bright technological future.