Educational robots are increasingly developed and appreciated for their dual purpose of entertaining children while teaching them useful things. It is in this sense that a new little one could very quickly make its appearance in Europe: the Woobo plush robot.
The objective of this section of robots that have been funded on crowdfunding platforms is to take the pulse of the market and the public. We can say that this type of educational robot is very much in demand since it raised $337,976, or 443% of the amount requested.
A robot for curious children
I don't know if it's worth recalling that most children are curious and very attached to their cuddly toys. The concept of having a cuddly toy that responds to this curiosity is therefore quite legitimate. This is what the Woobo robot offers.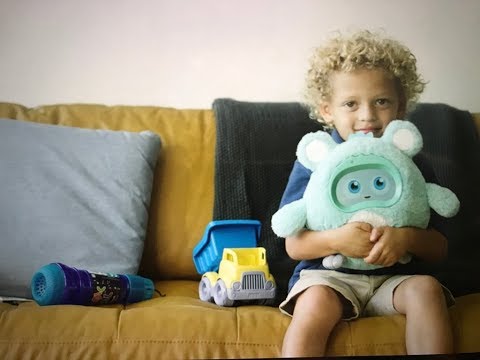 It is a plush toy equipped with an intelligent dashboard that can be used to:
Answer the child's questions
Offer physical and creative games (such as puzzles)
Recall the seine habits
Promote the child's autonomous development
Incidentally freeing up time for parents:)
It is important to note that Woobo offers more than 40 different activities: singing, playing, drawing, joking... His reactions will also be adapted to the child's behaviour: if you shake him, he will be all dizzy!
Design of the Woobo plush
The design of the Woobo robot plush has been entirely designed for children. It is available in 3 pastel colours: turquoise, purple and pink. No gender favouritism, you can offer it to a girl as well as a boy.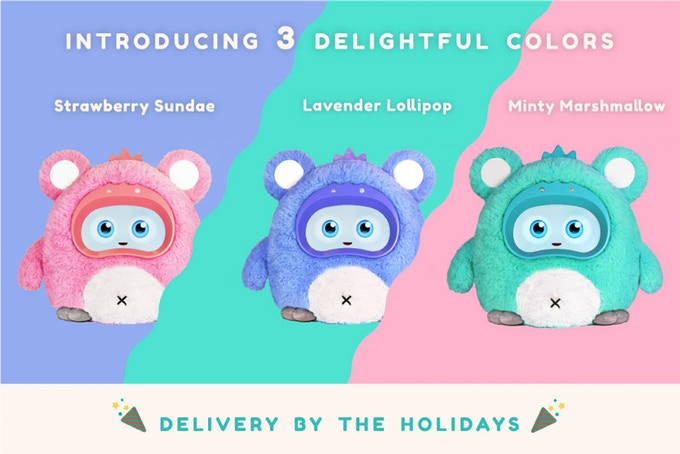 At eye level, it is the digital screen that takes place and will allow the child to interact and participate in the activities that Woobo offers. A simple way to understand, participate and have fun with this new companion.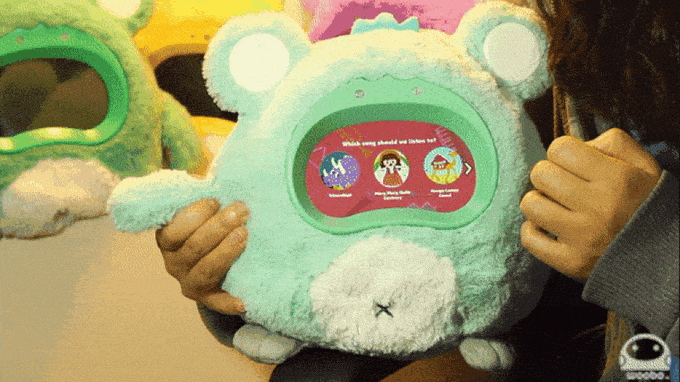 The screen is also used to express the plush's personality since the design has been worked on around many eye expressions that you can discover below.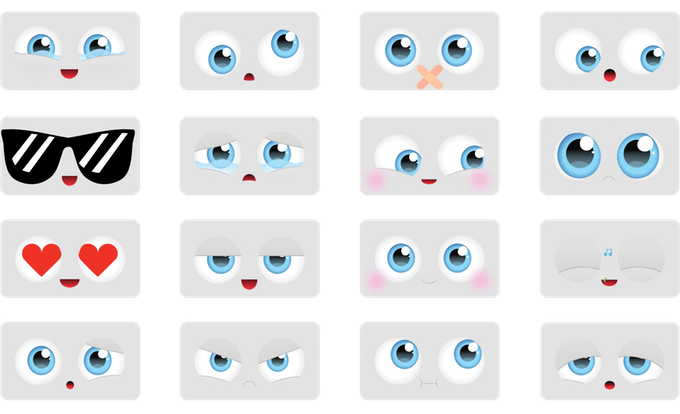 Not all the features are detailed here, it is rather interesting to have a global idea of the robot and to take the pleasure of discovering all its facets directly with the child. An activity to be shared with the family and which will allow the child to become familiar with Woobo.
How does the robot work?
A simple and playful use through the digital screen is probably what attracted private investors. All the use of the robot has also been designed for children:
Click on the right hand side to access the menu
Squeeze his ear to ask questions
Click on the left hand to turn it on or off
This toy is still a screen that children can watch. It is therefore important to specify for shy parents that a mobile application is available to control all the content distributed by the plush: this concerns activities, short animated films but also questions and answers.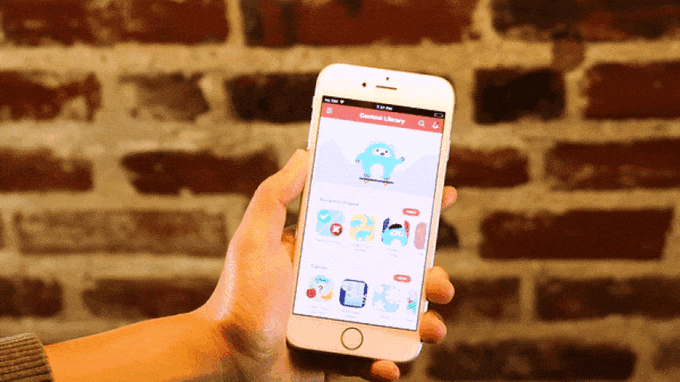 High-tech components
This educational and toy robot presented here has a large number of high-tech components that allow it to work:
LED buttons
Motion, sound, light and touch sensors
A loudspeaker
A microphone
A High Definition LCD screen
4GB of memory
1GB of RAM
A 6000 mAH battery
One USB socket for charging
I let you discover below where these components are located on the plush robot.

Woobo's price
For the moment, the plush is still in production but the financing was closed on October 21, 2017, so things should accelerate quickly.
We still have an estimate from the manufacturers who will propose it around $199, a relatively reasonable price and accepted by the public. The brand will of course offer packs that have already been requested since the Woobo page on Indiegogo says :
201 requests for Woobo robots per unit
99 requests for 2 Woobo packs
25 requests for 3 Woobo packs
7 requests for 4 Woobo packs
1 request for packs of 10 Woobo
Requests mainly focused on the USA for the moment but which should very quickly expand in the rest of the world.
The plush robot in video
To finish as for each article, I suggest you to watch this video in English which will tell you a little more about this new plush toy in which we believe a lot at Robot Advance!
Discover all the latest news on robotics on Robot Advance: