In recent years, robot vacuums have flooded homes and this is a good thing: no need to think about the household, we start vacuum cleaner by going to work and when we return the floors are impeccable!
The iRobot ROOMBA 960 robot vacuum is one of the latest innovations of the iRobot manufacturer with new features that make it very easy to use, more autonomous and meticulous.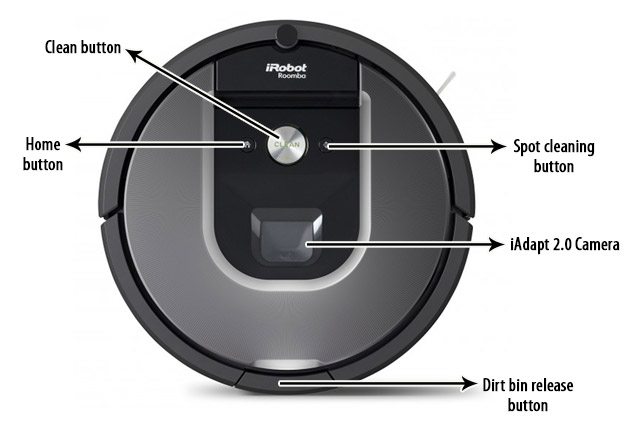 Programmable vacuum cleaner by Wifi
With the Roomba 960, you will no longer need to move to the device to handle it, as simply download the iRobot HOME application to your smartphone and connect to the Roomba Wifi network. After assigning it its "name", you will be able to choose from 7 different programs.
In other words, for each day of the week, you can dictate the hour of intervention of the robot vacuum according to the time that suits you. Note that the iRobot Roomba 960 is designed only for standard Wifi, that is 2.4 GHz and not 5ghz.
An autonomous vacuum cleaner
Before the first use, it should be noted that it must be charged continuously for 3 hours. Once charged, it can work for 2 hours. If the task is not yet finished but it feels that its lithium battery grows weaker, it will automatically return to its charging base. It will start again its cycle once its battery is full and will send you a message when it finishes.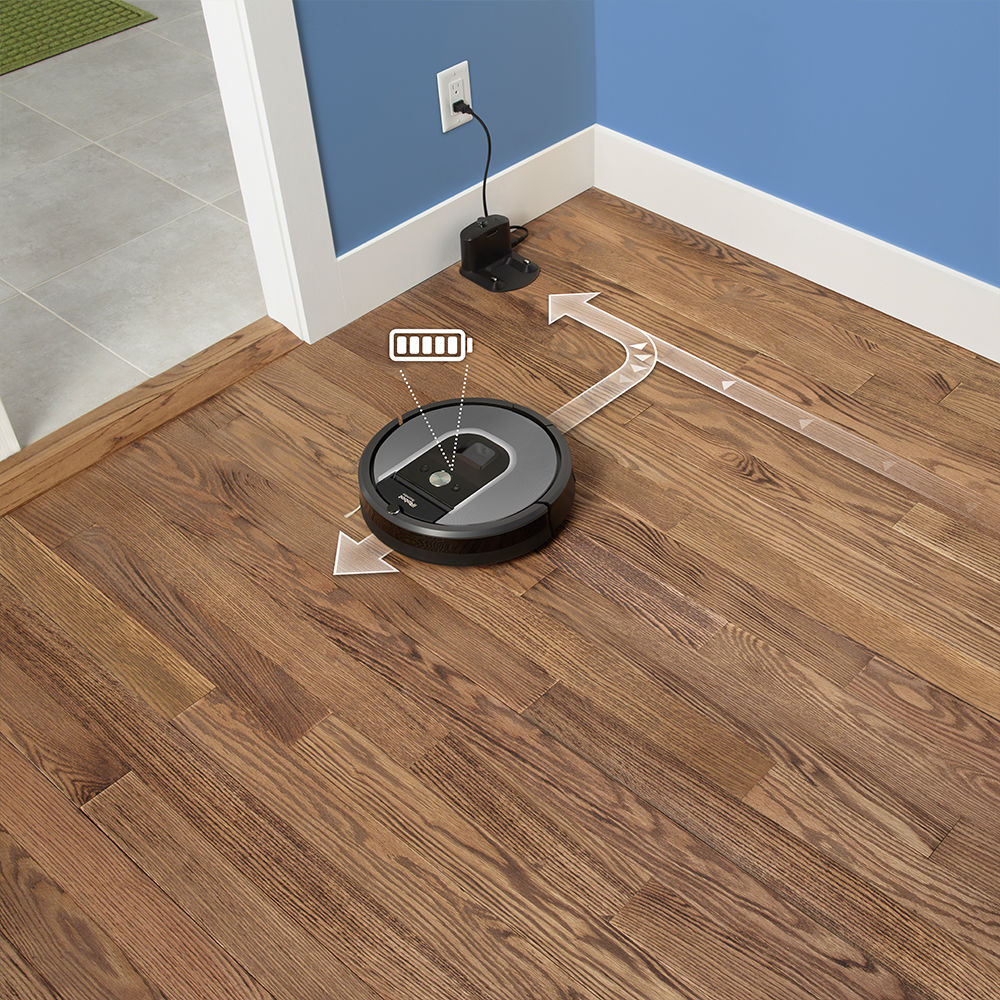 Equipped with obstacle sensors and vacuum, it will know where to go and not to go without having worry about it. It will never fall on the stairs and will bypass the legs of tables, chairs or others. This robot vacuum is delivered with a device allowing to create a "slender" or circular "virtual" wall. Its goal? Limit the field of action of the iRobot Roomba 960 if you need it. To go further, the robot is equipped with an anti-knot cleaning head so that it is not hindered in carpets or the fringes.
More meticulous and quiet cleaning

For a cleaning lap on 200m2, iRobot ROOMBA 960 relies on iAdapt 2.0 for efficient navigation. Although acting in a linear manner, Dirt-Detect sensors guide it to the remarkably dirty areas and prevent it from leaving before they are clean. As for the obstacle detectors, they allow it to clean well the walls and the corners.

It cleans in three steps according to the AéroForce system, shake the dirty things that are difficult to remove from carpets to move out and use its extractors to suck the dust up in its 0.6l tray. This methodology is very appreciable for the hair of your animals often entangled in the fabrics.
With only a height of 9.3 cm, this robot vacuum can thread under the furniture and into all the corners. It is equipped with a lateral brush which can fold the dust from the walls towards the ground to suck them up more easily.
The Roomba 960 is also very silent since it emits only 5.6db of noise when it is working.
Discover all the articles about iRobot cleaning products