General characteristics
Characteristics
Irobot
Roomba 650

Irobot
Roomba 650

Irobot
Roomba 782E

Irobot
Roomba 615

Weight
3,6 Kg
3,85 Kg
3,85 Kg
3,6 Kg
Dimensions
34 (d) x 9,2 (h)
35 (d) x 9,2 (h)
35 (d) x 9,2 (h)
34 (d) x 9,2 (h)
Noise
70 Db
61 Db
61 Db
61 Db
Power
33 (w)
240 (v)
240 (v)
-
Type of filter
AeroVac TM
HEPA
HEPA
-
Filing capacity
0,468 L
0,3 L
0,3 L
0,5 L
Guarantee
2 years
2 years
2 years
2 years
Programmable
yes
yes
yes
yes
Charging time
3 H
3 H
3 H
3 H
Autonomy (Mn)
60
120
120
120
Price
361,58 €
426,69 €
469 €
359 €
You will notice that many characteristics are similar. The price will change principally according the autonomy, the surface covered, the type of filters and different possible functionalities available.
Vaccum cleaning robot Roomba 650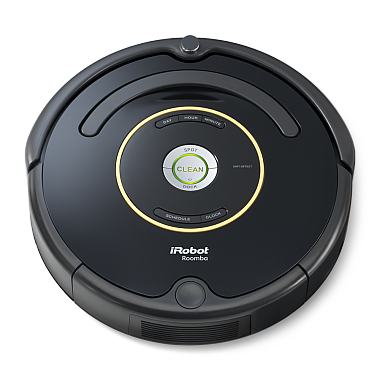 The vacuum cleaning robot Roomba 650 removes efficiently debris, dirt, animal hairs, dust and allergens on carpet and hard floors. The navigation system iAdapt allows analyzing its environment continuously and to vacuum it using several sensors and 40 different programmed behaviors.
Its technology Aerovac allows a powerful vacuum and its advanced cleaning-head gives the best performances. The Roomba 650 by Irobot is autonomous and charges automatically on its charging base between the different cleaning cycles. You can program in advance 7 cleaning periods per week (day, hour and minutes) and create a virtual wall that the vacuum cleaner will never cross!
Some accessories are included with the robot: Aerovac tank, re-chargeable battery, charging base, electric alimentation, flat cleaning tool and an additional Aerovac filter.
Vacuum cleaning robot Roomba 772 E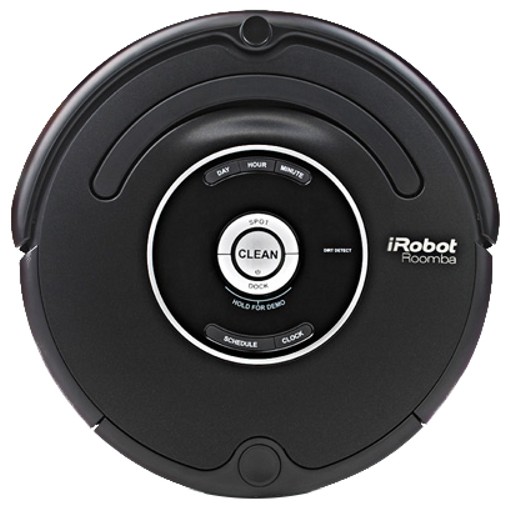 This vacuum cleaning robot is twice as much autonomous as the Roomba 650, which allows it to vacuum during 120min before returning on its charging base and pursuing with a second cleaning cycle.
It also has the navigation system iAdapt, which allows the Roomba 772E by Irobot to be vivid and to detect stairs or other obstacles in order not to fall.
The main asset of this model is also is "Dirt Detect" function serie 2 which allows identifying the dirtiest areas thanks to 2 moving modes: spirals move and front/back move.
You can also program a virtual wall that the vacuum cleaner will not cross, so it can only clean one room at a time and be more efficient.
It also has 2 HEPA filters made for capturing micron-sized dust and allergen and also a lateral brush to move dust in the hardest places to reach for non-equipped robot.
Some accessories are included with the Roomba 772E: a charging base with integrated charger, a XLIFE power battery with an extended life service, two cleaning tools and a virtual automatic wall.
Vacuum cleaning Robot Roomba 782E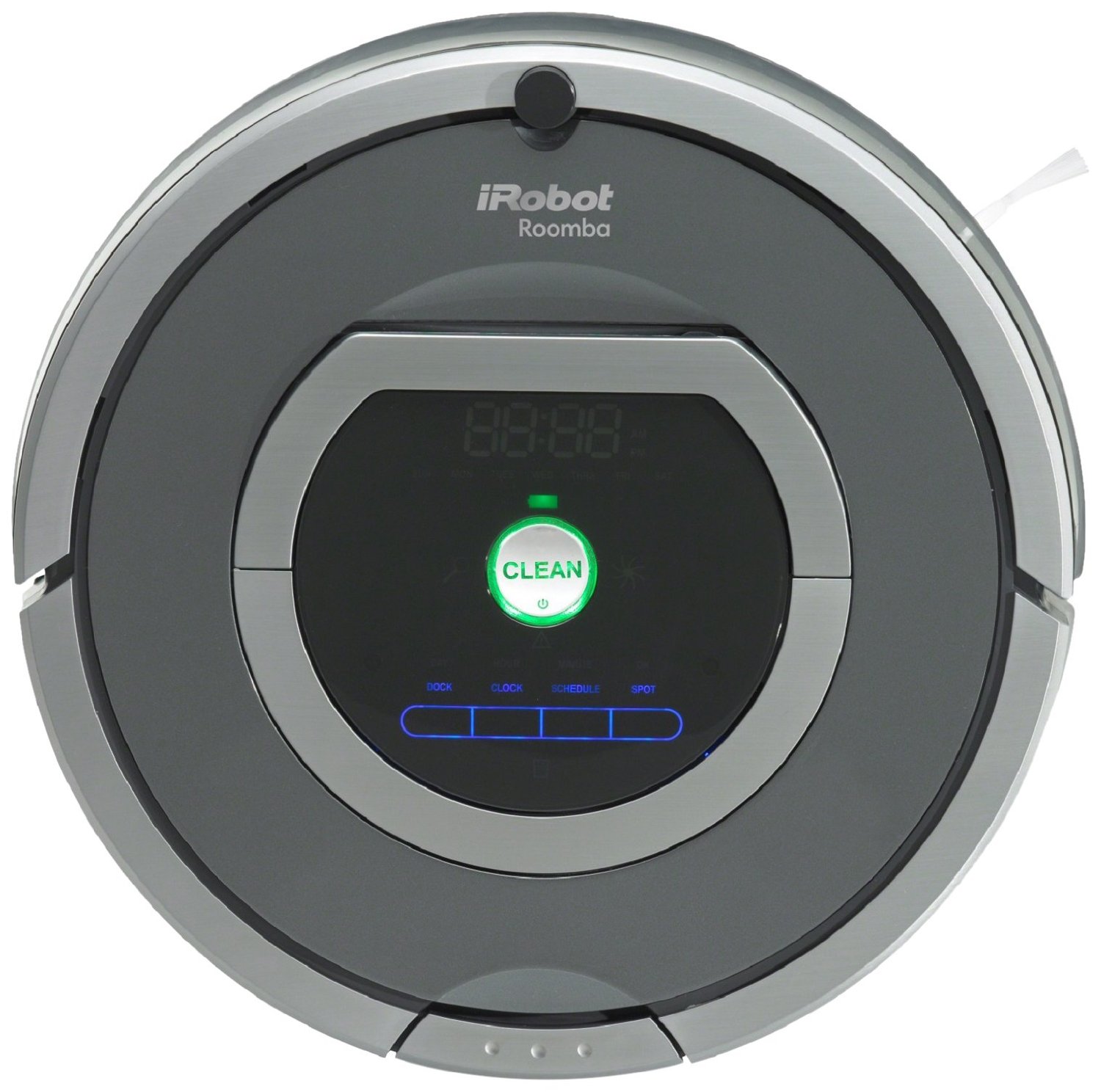 It is the most expensive automatic vacuum cleaning robot model of the range that we will compare in this article. But it is also part of those robots which 61 decibels make him the less noisy and the most autonomous robot (120min).
It is equipped with the navigation system iAdapt and is programmable for 7 days. It also detects the dirtiest places of your indoor to clean them easily.
As well as the Roomba 772E, it is equipped of two HEPA filters, the most performing of the market (system "Aerovac" serie 2) and a lateral brush to reach the hardest surfaces to reach.
You will appreciate on this model the handle for transportation, the luminous alert system when the tank is empty and the XLIFE battery which allows twice as much cleaning cycle and a more important autonomy.
Included accessories: a charging base with integrated power charger, a XLIFE battery rechargeable, two cleaning tools and a virtual wall.
Vacuum cleaning robot Roomba 615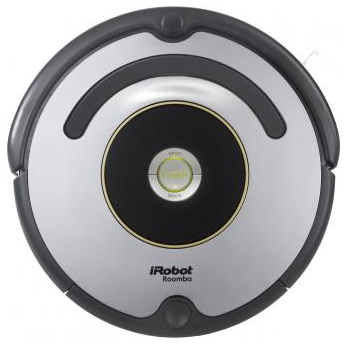 The Roomba 615 offers a more reasonable price with almost as much functionalities. This vacuum cleaner by Iroot has different sensors to analyze its environment 60 times per second and detect obstacles: furniture, stairs, chairs, couch…
It uses 3 cleaning modes including "Spot Clean", to vacuum deeply a small surface (like spilled cereals…). It also has like other models of the comparative a XLIFE battery and a long autonomy of 120 minutes.
It is not programmable but really simple to use by pressing the "CLEAN" button.