I wrote an article to introduce the robot Buddy to you not long ago, made in France, presented by Bruno Bonnell and whose production was planned for the end of 2017. Half toy robot and half educational robot, it contained different programs able to entertain and to teach the general public.
A new French robot
Today, I will also tell you about a second robot made in France but which is more intended to companies since its functionalities are so different, it's sold at the cost of 25000€.
A little affordable price for you and me but it has already appealed to numerous companies in the BtoB sectors since 20 models of robot Leenby are expected to be delivered in the end of the year.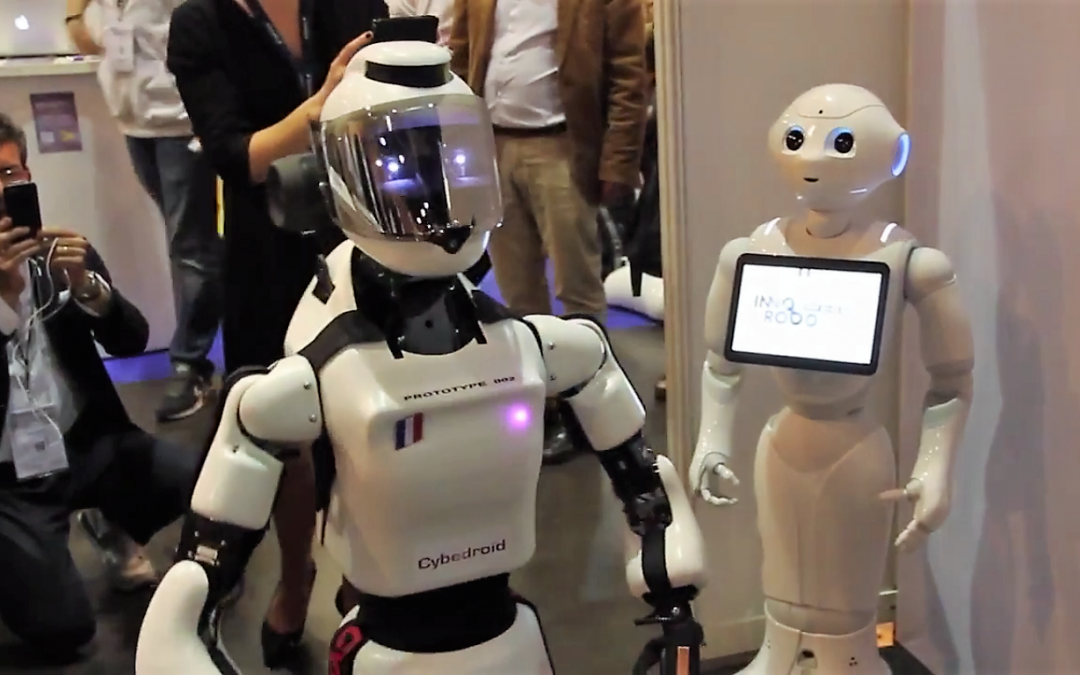 You are surely wondering what the functionalities of this French humanoid robot are. In fact, it's about a personal assistant whose interactions are more close to those of a human. A robot on wheel that obeys fingers and eyes and which can do others:​
Talk
Move
Shake hands
Recognize its environment
Teach
Bring an object soon
Suggest to take selfies (well it's true!)
The goal is of course to extend its features to improve this personal assistant robot and the company's target is to produce 300 for next year.
This little technological jewelry was already purchased in 2 copies by a startup in Châlons-en-Champagne who aims at the medical world by transforming Leenby into a personal nursing assistant. Experience to follow!
Cyberdroïd, robotics company in Limoges
This robot is developed by a company in Limoges: Cyberdroïd. This company specializing in robotics isn't at its first try because it has existed since 2011 and was able to raise 0.5 million euros from a private investor and another 1 million to develop Leenby.
This robotics company was created by Fabien Raimbault, Migui Abdillahi and Jean-Philippe Fournier, whose teams work currently on a second version of Leenby in order to transform it into a real major-dome of the future. For this reason, the Cyberdroïd offices in Limoges will be extended to the neighboring rooms in the coming weeks.
The company is in full boiling since it will present this new French robot Leenby in the Innorobo Event 2017 from May 16 to 18 in Paris ( click to read our article about the trade show) here in next week.
The robot Leenby in action
To finish, I suggest you to see this video about the robot Leenby during a Tech24 show on France 24.