Lightweight, compact and economical, the Turtlebot3 Burger is a perfect educational robot to explore the world of ROS (Robot Operating System). Ideal to support robotics programming workshops, roboticians (whether apprentices or experienced), designers or designers, the Turtlebot3 Burger is a programmable robot that can evolve according to your desires and needs.

Click on the image to access the product sheet of this educational robot
An Open Source programmable robot
With its software running under the Apache 2.0 license, the entire Turtlebot3 Burger is fully programmable in Open Source. The entire robot is available in Open CR. This means that you can either print all its parts using a 3D printer or order them ready to assemble, making this model very economical. The Turtlebot3 Burger programmable robot works with the latest versions of Ubuntu Linus (13.04.2 LTS) and ROS (Kinetic).
A fully customizable and modular robot
​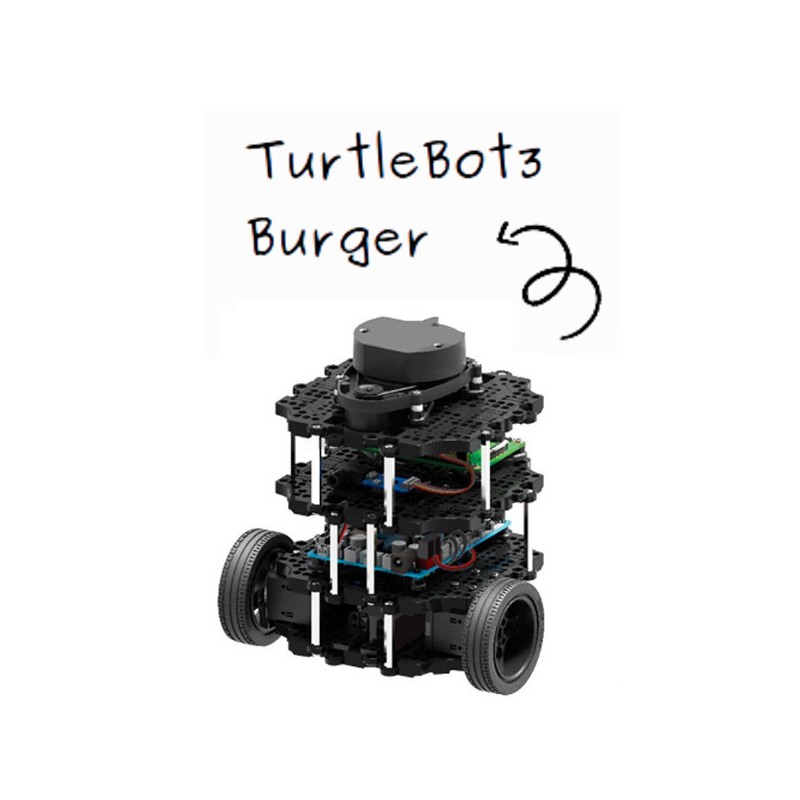 Thanks to its configuration, the Turtlebot3 Burger can be upgraded as required. All Robotis brand sensors can be adapted to the Turtlebot3 Burger. It can also be connected to other sensors: motion, temperature, color, contact,... or whatever you can imagine!
This new robot is also fully modular. Its structure allows many transformations: by motorcycle, car, trailer addition, etc.. You can transform his Turtlebot3 Burger as you wish!
Its characteristics and specificities
Maximum travel speed: 0.22 m / s.
Maximum rotational speed: 2.84 rad / s. (167.72 deg / s.
Maximum payload: 15 kg.
Size (L x W x H): 138 mm x 178 mm x 192 mm.
Maximum threshold height: 10 mm.
Total weight (including SBC, battery and sensors): 1 kg.
Charging time: 2h30.
The Turtlebot3 Burger programmable robot is composed of :
One chassis four Dynamixel X series servomotors (2 servomotors in each wheel)
An Open Source ARM Cortex-M7 OpenCR control board (programmable with the Arduino IDE)
An embedded computer (Raspberry Pi3) and its cable
Navigation sensors: a gyroscope, an accelerometer and a 3-axis magnetometer, a lithium polymer battery (11.1 V 1800 mAh/19.98 Wh 5C) and an extension cable
Two USB cables two connection cables for Dynamixel and Open CR
Assembly tools (179 parts).
Robotis competition robots
​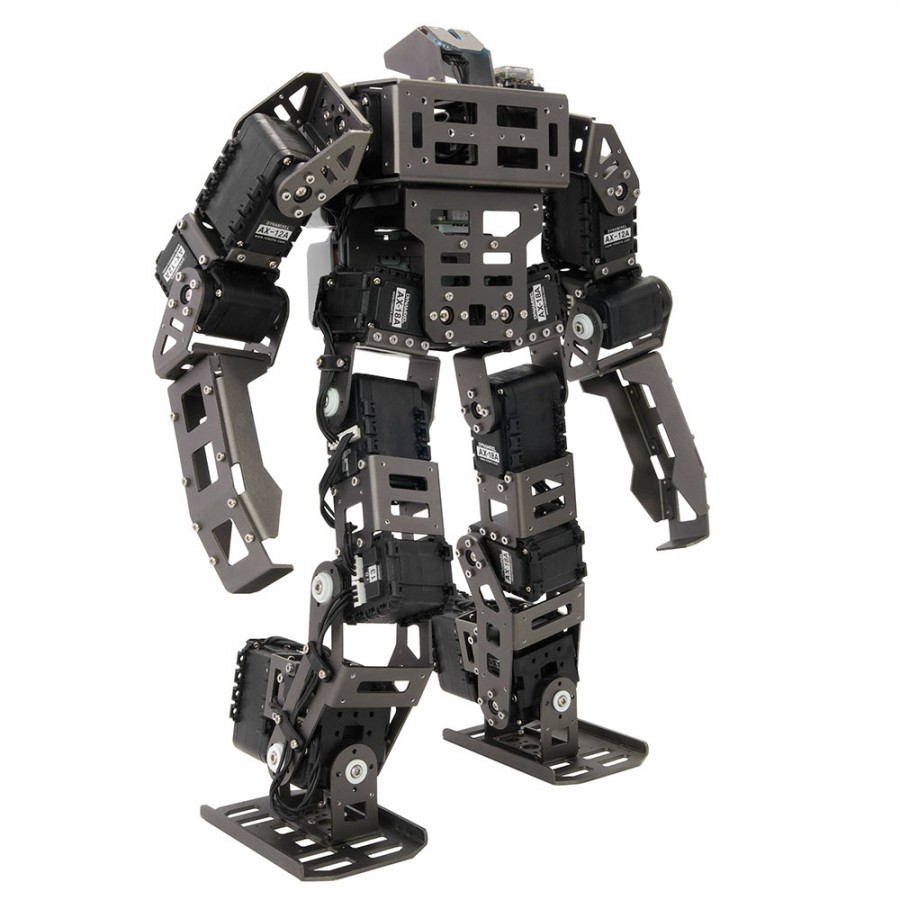 Robotis is a Korean brand that offers a wide range of robots. Made up of the most advanced technologies available today, these high-performance robots are perfect for robotic competition. Thanks to the Bioloid Grand Prix and Bioloid premium kit robots, competitors will be able to benefit from a complete software suite. Their technology, high quality materials and performance have already enabled them to win many robotic competitions.
In addition, the brand also offers educational robots that will be perfect for learning mechanics, robotics or programming. The Robotis Dream range (robotic kits divided into levels 1, 2 and 3) or the Ollo range (robot with their activity kit) will be perfect to introduce the youngest to the joys of robotics.
Turtlebot3 Burger in action
Below is a video presentation of this new robot by Robotis, as well as its accomplice the Turtlebot3 Waffle.