Using WeDo 2.0 on Windows 10 without built-in BLE will cause this error while trying to connect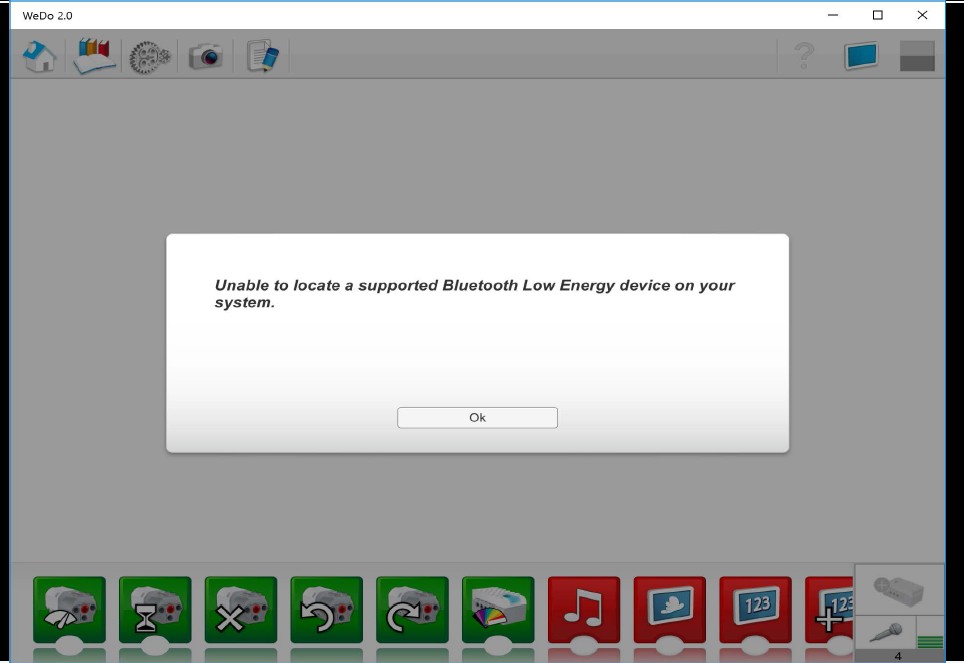 Avoid connection error by:
1. First you must exit WeDo
2. Insert BLE dongle into computer USB port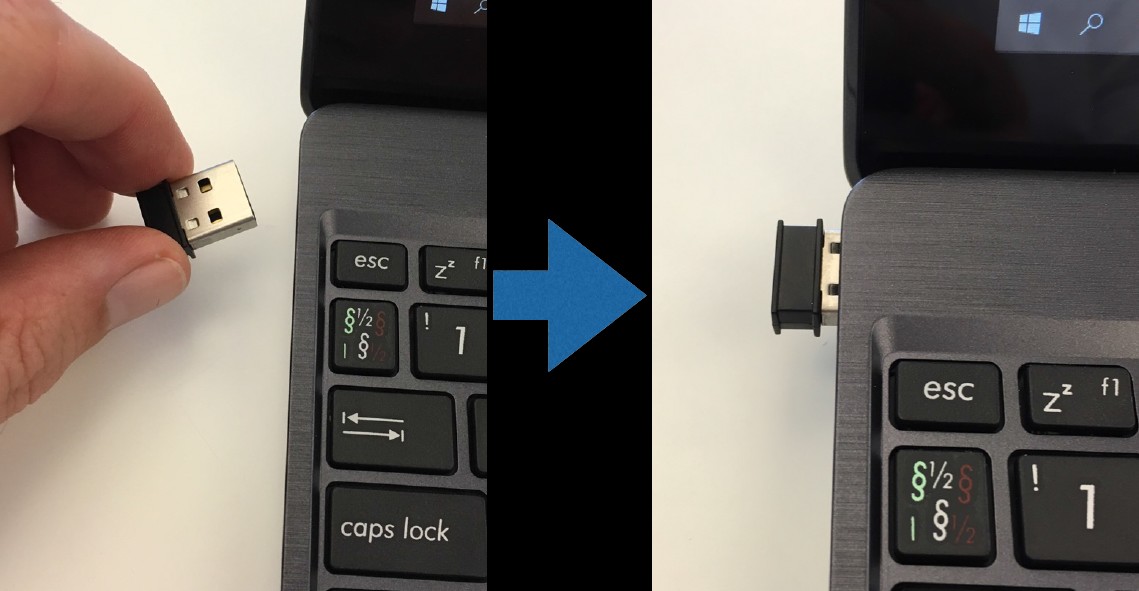 Install driver
3. Let Windows 10 search for and install a new driver for the BLE dongle.
4. Wait until the driver has been installed.
Start WeDo
5. When the new driver has been installed start WeDo.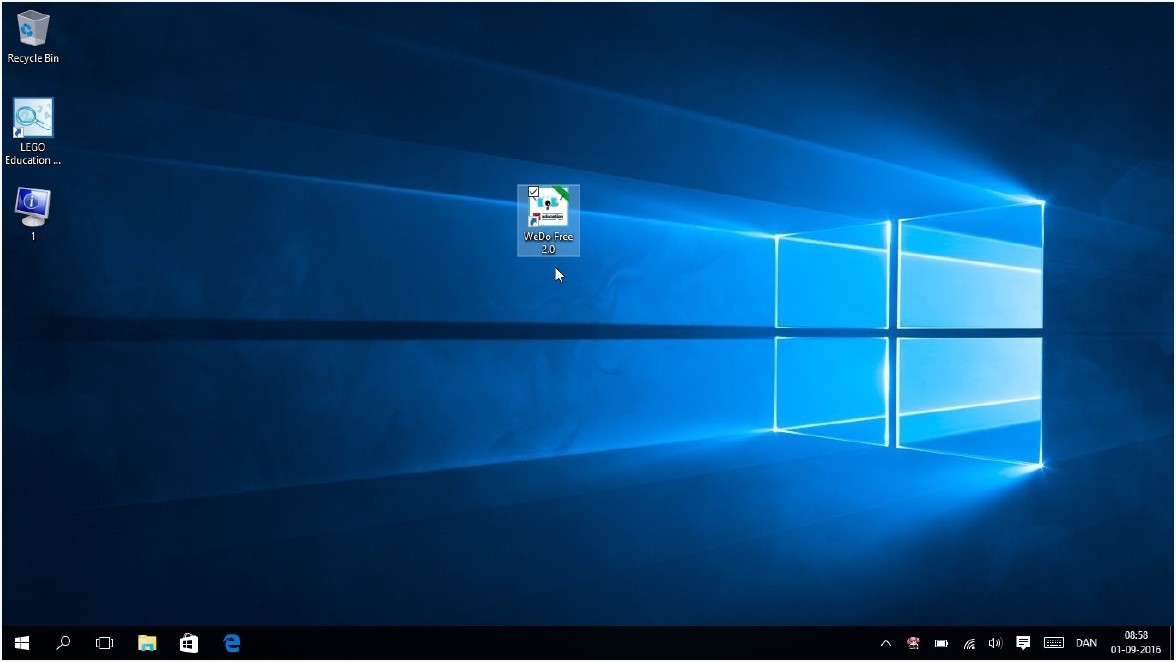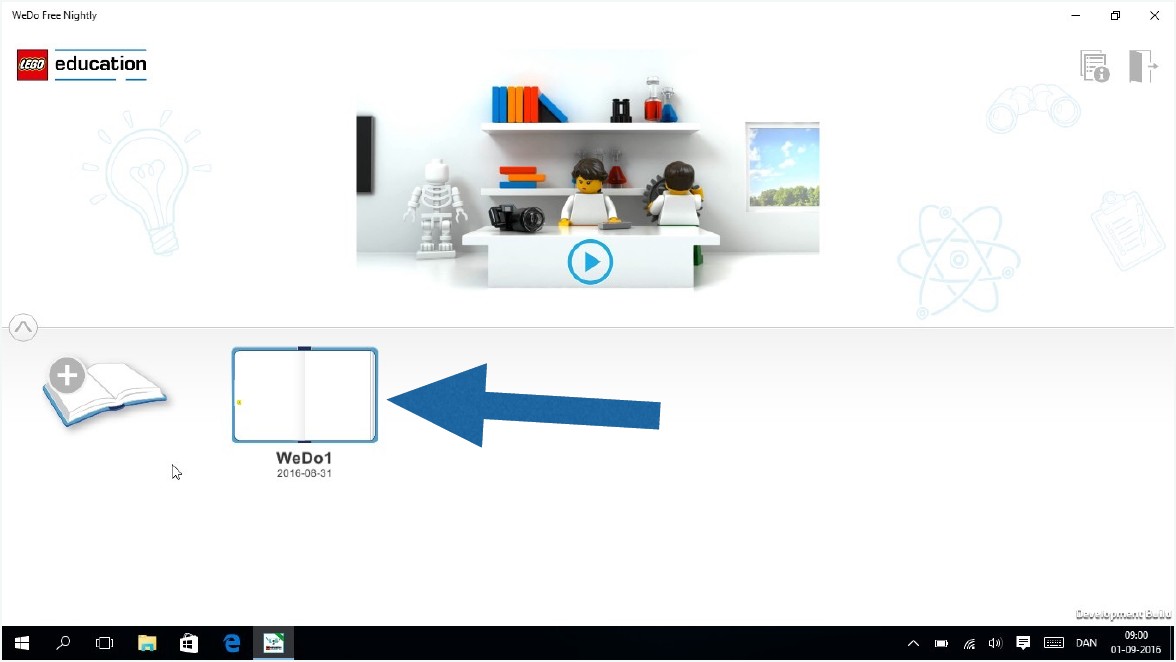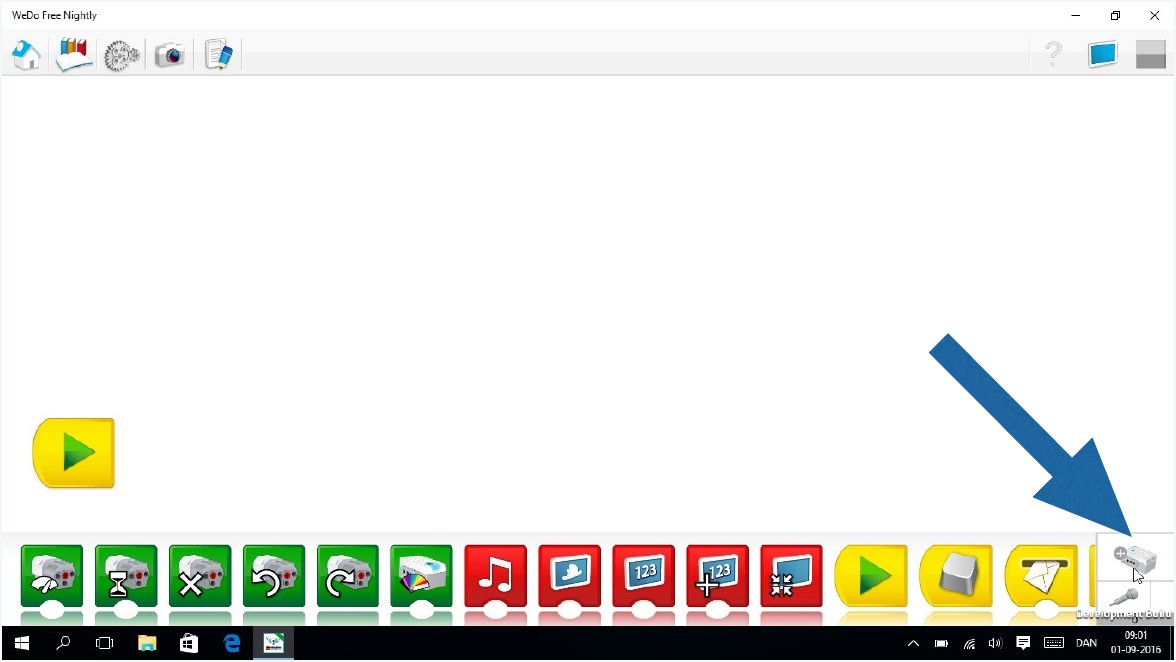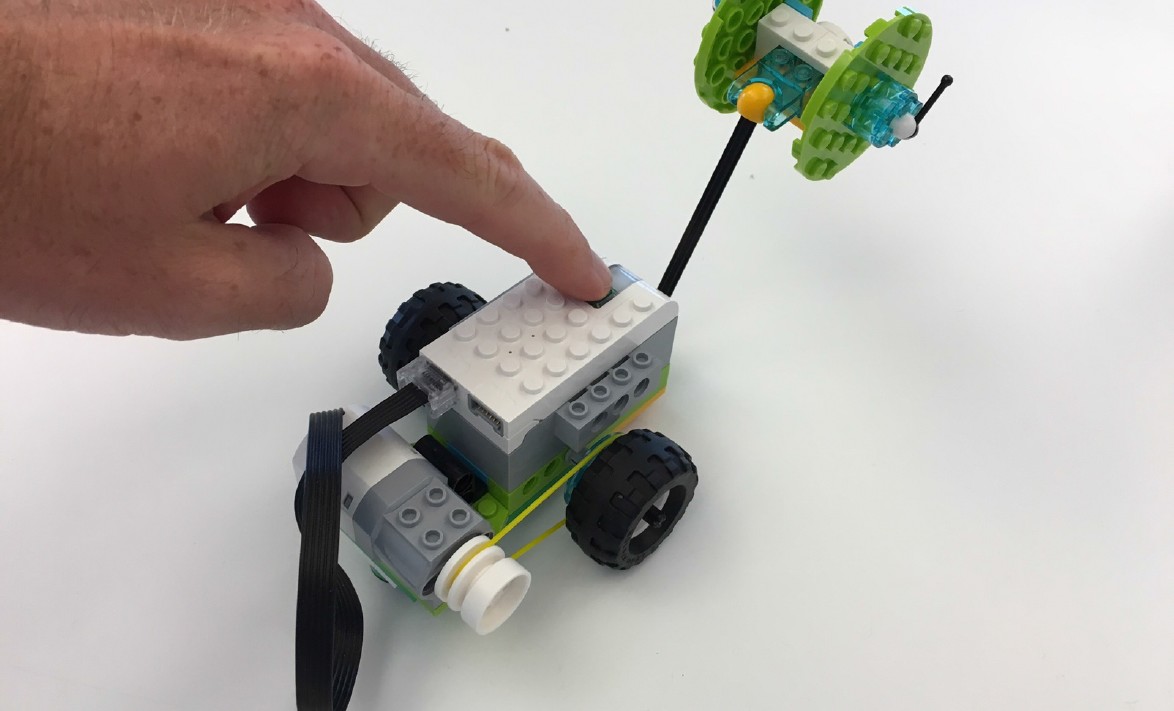 9. Connect by clicking the WeDo Block you want to connect to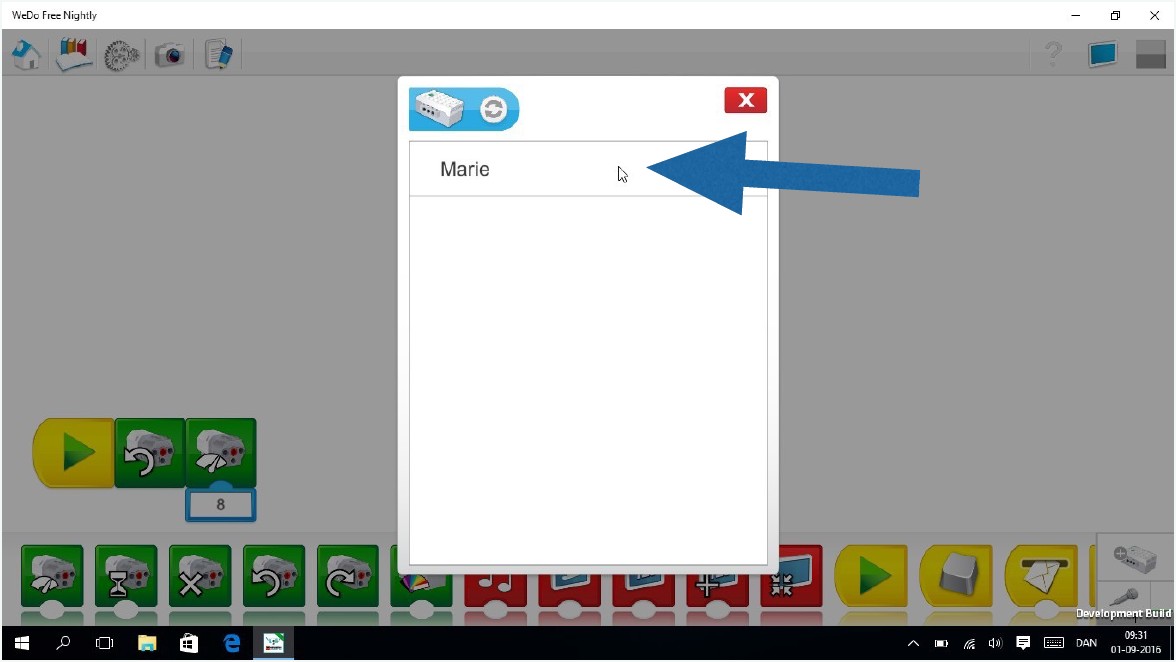 10. Connection is now established