Preparing children for life in the 21st century is not an easy task. How to deal with it? The answer could be in the new LEGO Education Coding Express game, which helps preschoolers learn to code with coloured blocks. But coding is only the beginning! Thanks to the Coding Express set, children will be able to develop a whole range of 21st century skills.
THE LEGO EDUCATION CODING EXPRESS SET EST DISPONIBLE SUR ROBOT ADVANCE : CLIC HERE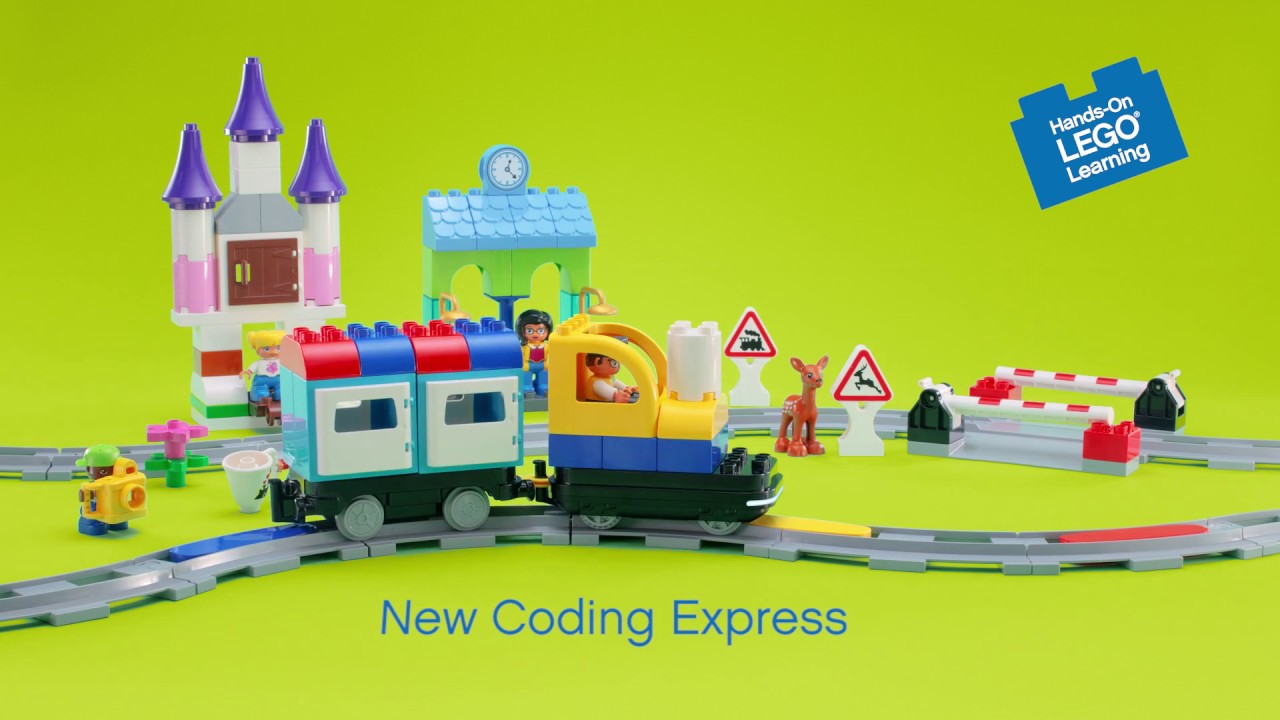 Developing 21st century skills
Today's world is complex and uncertain. It is becoming more and more difficult to find your way around. Children must already acquire the skills necessary to adapt to current standards and succeed in occupations that do not yet exist.
In the future, knowledge through memory learning will increasingly leave room for knowledge such as creativity, cooperation and critical thinking. It is therefore important to prepare children not for the world as it was but for the world as it is today and as it will be tomorrow.
To harness the power of modern technology, children must learn to deal with complex problems and find effective solutions. Coding is a way of showing how the technology works and how to control it. The decisive factor is the way of thinking with the computer as a support. It is a solution that will facilitate learning, discovery, experimentation and much more. This approach to problem solving can help students in all areas of the STEAM program (science, technology, engineering, arts and mathematics) and beyond.
Learning to code: the key to success
Experts believe that scientific codification should be made mandatory at all levels of education. This skill is necessary not because every student must become a programmer in the future, but because coding is one of the basic skills of the 21st century. Every day, this skill becomes more and more essential in life, whatever the profession.
From a development perspective, the way of thinking that is shaped by the science of coding is quite unusual. It is complex, multifaceted and requires children to think more deeply, not just reproduce information. It is important that children have the ability to think critically and abstractly and to express their creativity in a healthy and unlimited way.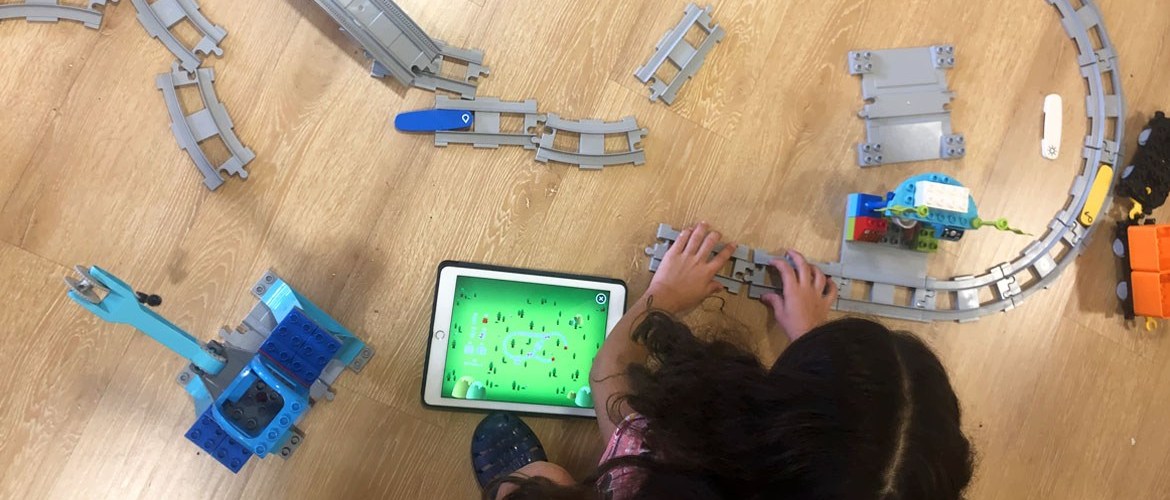 LEGO Education for fun learning
Children learn and develop instinctively through play. This is one of the most important aspects of childhood. From an early age, from adolescence to adulthood, play nurtures and develops skills that help to build confidence and commitment in society. The solutions LEGO Education, which integrate the famous LEGO® blocks so well known and appreciated by children, encourage young people to learn through play and intuitively develop 21st century science, technology, engineering, art and mathematics (STEAM) skills.
When preschoolers experiment with coloured LEGO DUPLO and LEGO blocks, they also learn the skills needed for early problem solving, communication and collaboration.
The learning path with LEGO Education
More than twenty years ago, LEGO Education introduced LEGO Mindstorms to involve children in STEM. The brand has succeeded in making these sets a success in robotics courses and competitions. In the meantime, WeDo has appeared, dedicated to younger children.
The LEGO Educational Service did not stop there. To allow children to start their adventure with coding at an early age, LEGO Education has developed Coding Express - a package that will teach preschoolers the basics of coding, problem solving and critical thinking. By building a world of trains, picnics and railway walks, children develop their imagination and learn to work together.
Most importantly, LEGO Education Coding Express allows young people to start their adventure with an effective education from an early age. Thanks to this, they will be well prepared to work with the next sets (LEGO Education WeDo 2.0 and Mindstorms EV3), and finally to live in the real world.
LEGO Education offers through its sets a complete and ready-to-use learning path that allows children to develop their full potential.
LEGO Education coding express: the basics of code but not only
LEGO Education Coding Express does not teach children popular programming languages. This kit is definitely intended for preschoolers. The main idea is to familiarize younger children with concepts such as loops, conditional instructions or sequences.
You will not need a computer or tablet to work, although they can be a valuable support. Children play and learn with the train, motor and rails that they can stack themselves.
In order to control train operation, students place coloured interactive function panels on the tracks. A sensor at the bottom of the engine reads the colours and the train takes the necessary measures. Each plate represents a different order, such as stopping, refueling, changing direction, etc.
Children can first design the train and route themselves and then decide which destinations to build along the way. The train can stop in a park, station, airport, castle or shop, offering countless possibilities from an imaginative and creative point of view.
Children need to think in advance about the entire order sequence and plan what needs to be done to ensure that the train behaves as they wish. So they create a simple program.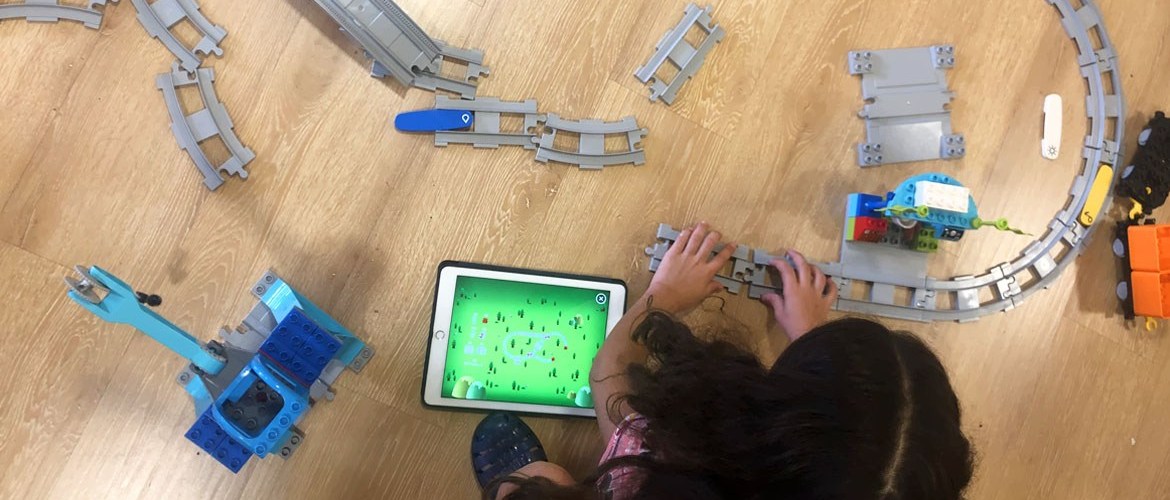 LEGO Duplo for small hands
Because LEGO Education Coding Express is designed for the youngest, it contains LEGO DUPLO blocks and elements that are easier to handle for small hands and safer.
Each kit includes an engine, many rails, crossovers, figurines and accessories. These accessories are a great help in developing children's imagination. Valuable details such as cakes and tea for picnics and animal characters that immerse children in a precise and inspiring world.
Road signs help teach children how to behave safely on the road. The sets are large enough to accommodate up to six children at a time. This is an excellent opportunity to develop interpersonal skills.
LEGO The Coding Express completes the teacher's work
The exercises contained in the LEGO Education Coding Express set are consistent with the French educational program. In fact, the kits are not intended for individuals at all, but for schools, their classes and students.
This LEGO Education kit has been designed with children in mind but it is also intended to help teachers in their daily work.
The set includes a teacher's guide with complete scenarios for eight lessons, additional exercise ideas and video tutorials, a map with tips to get started and an inspiration map.