LEGO® Education SPIKE™ Prime is a brand new learning solution that should soon be available in many schools. This educational solution combines LEGO bricks, a simple and visual coding language based on Scratch and a programmable multi-port hub.
LEGO® Education SPIKE™ Prime has set itself the objective through this educational program to give students confidence in their learning of STEAM programming, code and other skills.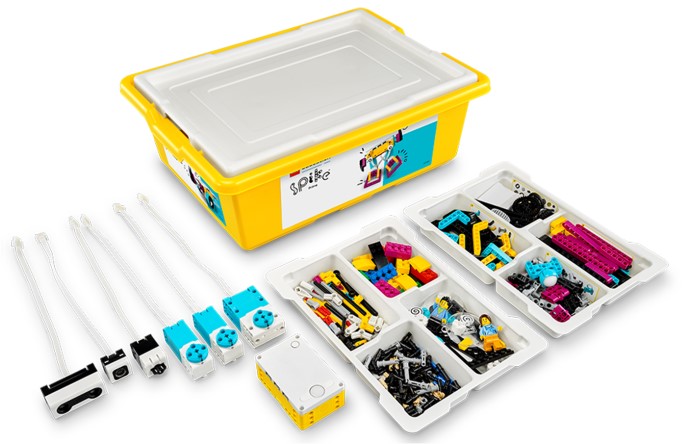 LEGO® Education SPIKE™ develops critical thinking skills
LEGO Education SPIKE (Click to see all SPIKE products) Prime aims to develop students' critical thinking skills through complex, engaging and personal STEAM challenges. LEGO® Education SPIKE™ Prime is the new solution for learning STEAM in middle school between the 6th and 4th grades by combining 3 major elements:
Coloured LEGO bricks and other building elements
An easy-to-use programming software
An intuitive drag-and-drop programming language based on Scratch
SPIKE is committed to engaging students throughout all stages of learning by making education fun and exciting. To achieve this, the critical thinking skills of students will be constantly sought through the resolution of complex problems but always adapted to their level of learning. Students will be able to learn STEAM in an innovative way and develop while having fun with the important skills of the 21st century.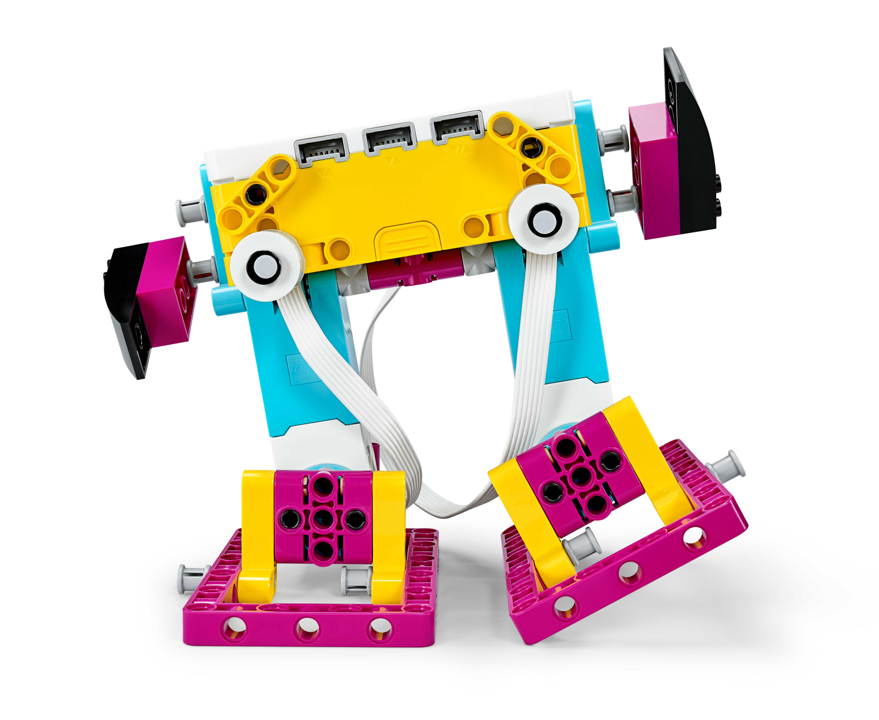 Study and adapted lesson plans
In addition to the material delivered to start LEGO® Education SPIKE™ Prime in your classrooms, SPIKE has a mobile application containing lesson plans focused on STEAM: engineering, computing, science, technology, competition... These courses have been developed for middle school students from 6th to 4th grade and are optimized for 45-minute courses whose objective is to accelerate the learning of STEAM.
These lesson plans and interactive online materials are educational materials that will allow teachers to start classes with LEGO® Education SPIKE™ Prime with confidence regardless of their experience in this field of learning.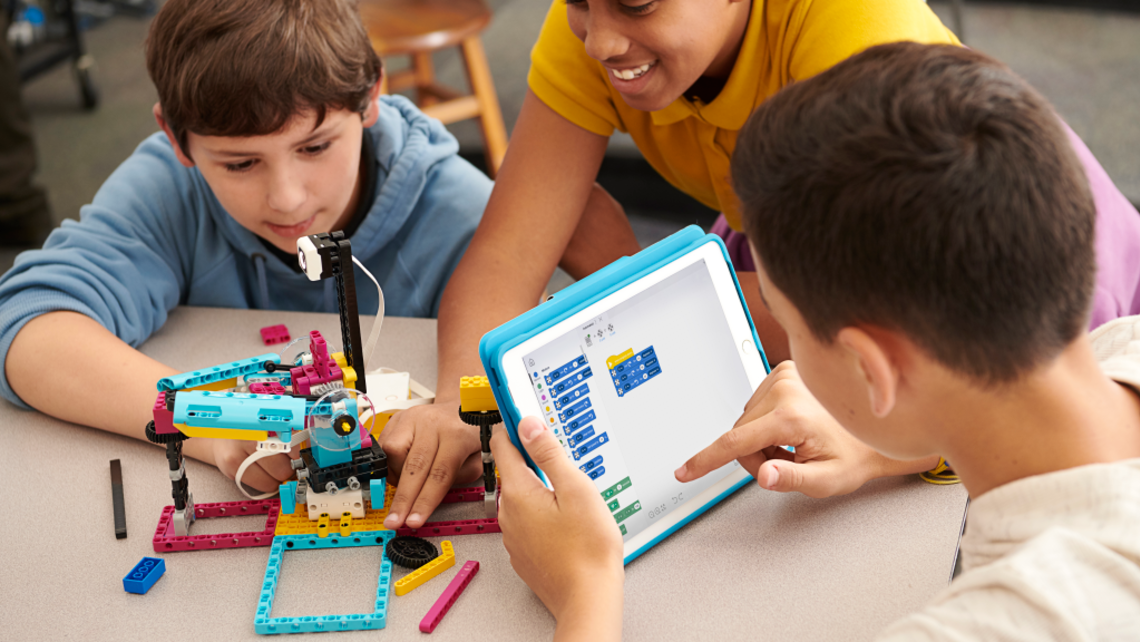 By purchasing LEGO Education SPIKE™ Prime, you will receive and have access to the following items:
Set and application: SPIKE Prime Set, SPIKE Prime Extension Set, LEGO® Education Application SPIKE™
Plans and courses: invention squad, business start-up, life pirates, ready for competition
Support: start-up material, lesson plans, evaluation tools, technical support
Supplements: accessories and replacement pack, professional training and development
LEGO® Education SPIKE™: competition and extracurricular activities
LEGO® Education SPIKE™ Prime is so committed that it has made a significant contribution to extracurricular activities such as robotics clubs that participate in robotics competitions in France and around the world. Among the LEGO competitions is the FIRST® LEGO®.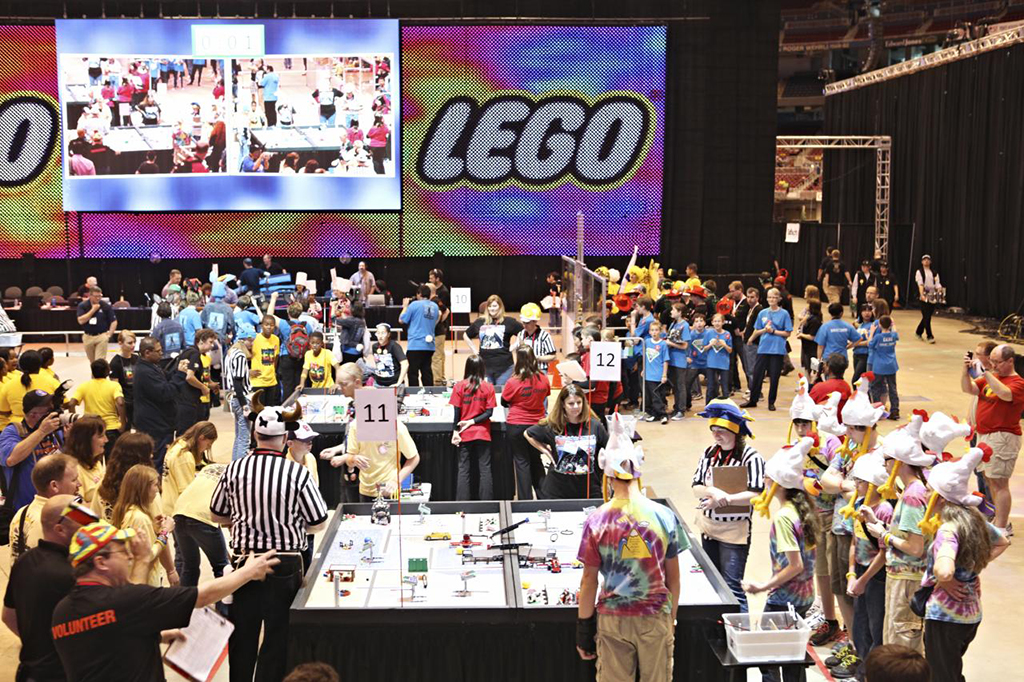 The LEGO PRIME Expansion Kit is a complete and ready-to-use kit to help teachers and students starting out in robotics gain power through more focused and formalized learning provided by LEGO® Education SPIKE™ Prime.
The last lesson of the SPIKE program entitled "Ready for Competition" is directly linked to LEGO's annual robotics competition, making this set an ideal starting point for preparing for this day of competition in and out of the classroom.
Videos of LEGO® Education SPIKE™ Prime
Discover below the official videos of LEGO® Education SPIKE™ which will tell you a little more about the LEGO Spike Prime kit, its components, features and possibilities for your students.
Check out our latest LEGO Education news: