Sphero has made its mark on the general public with fun, educational connected robots and smartphone applications that make it a true partner in play and learning. After its flagship model, the Sphero 2.0 robotic ball and its off-road accessories, Orbotix has focused on creating Cars or Star Wars models that speak to all of us. Discover the brand's latest high-flying models available on Robot Advance and their accessories, which constantly bring new options for playing and learning.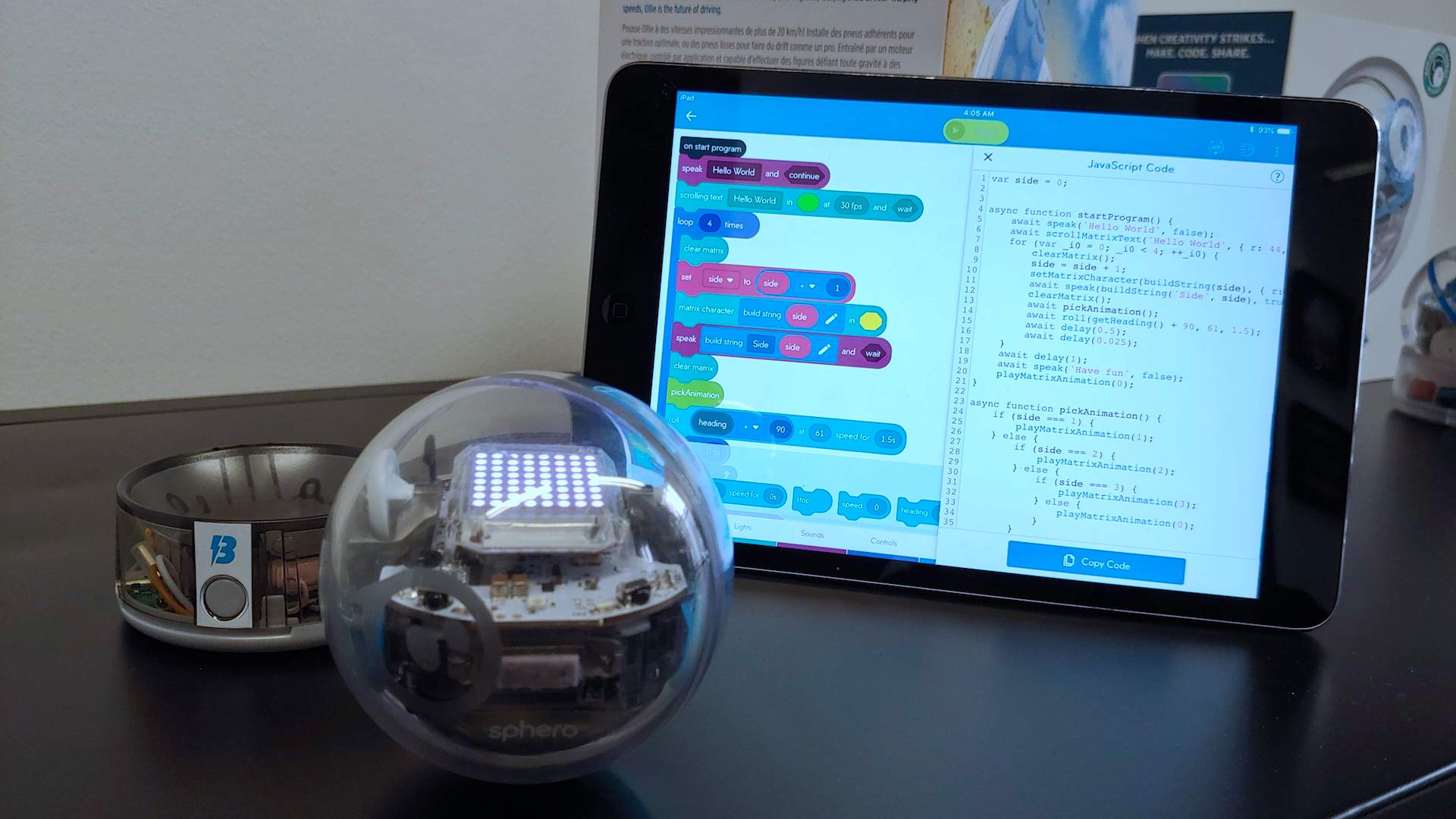 The Sphero robot can be used in the classroom as well as at home. With a speed of 8km/h, Sphero can be driven on land or in water. It is waterproof and floats if you equip it with a Nubby or Turbo rubber cover. The robotic ball is very easy to control thanks to a simple and intuitive smartphone application.
What makes the Sphero robot so strong is also the large number of applications available on iPhone and Android, which allow you to diversify the ways you play or learn with the robot. There are no less than 25 applications proposed by Orbotix and even more developed by enthusiasts. They are available to everyone, which has made the Sphero robot user community grow every day. From an educational point of view, the Sphero robot allows you to learn the basics of code and programming through its flagship applications:
Sphero Macrolab to define predefined macro sequences to be executed (Behavioral chain)
Sphero Orbasic which allows you to program and define the robot's behavior according to your desires and your imagination

The latest Sphero Bolt and Sphero SPRK models are perfect for schools and programming training. Thanks to the Sphero Edu application, children can learn to code by drawing, using Scratch blocks or writing JavaScript text in the easiest way possible. Orbotix provides on its website many resources and information that will allow everyone to integrate this new educational robot into children's educational programs.
These Sphero robots will change the way you play and learn!