It is no longer a problem to learn STEM at home or at school thanks to the many educational robots such as those of the Makeblock brand that we offer you on Robot Advance. A set of robots to be built, programmable and which can often take many forms to vary the pleasures. A simple programming platform in the form of icons will allow the most novices to appreciate the programming of the actions to be performed by Makeblock robots.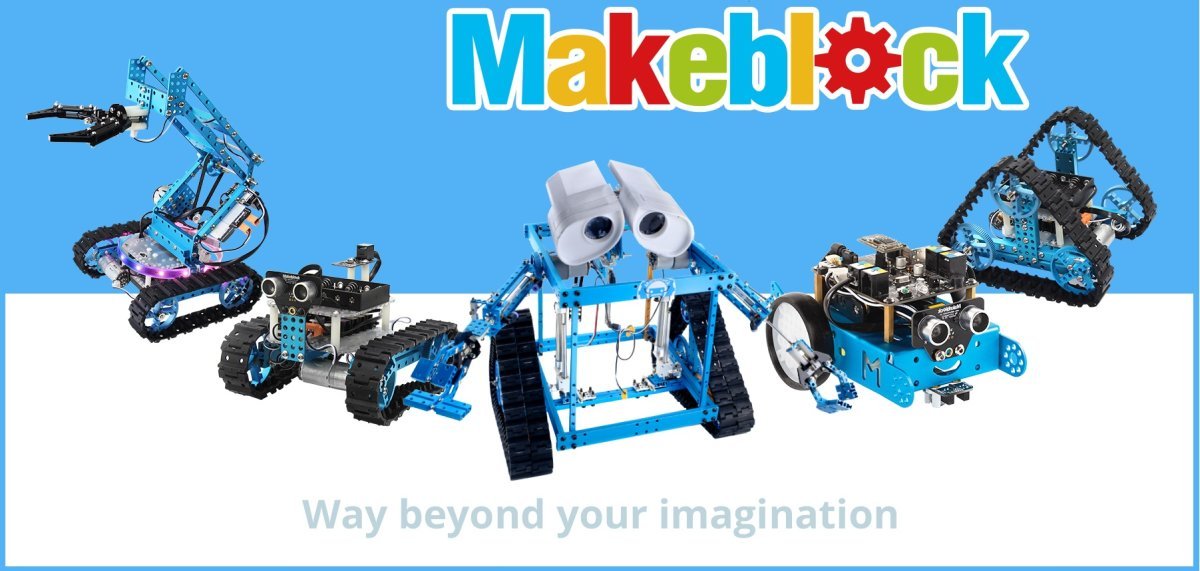 A brand that moves and offers many new features such as the modular, programmable and transformable Airblock drone. The brand is mainly known for its mBot programmable educational robots that facilitate STEM learning in classrooms: fun and to be built in 10 minutes but which then allow many things!

Makeblock also and above all allows young and old to let their imagination speak for itself thanks to a great freedom of creation. The brand offers kits such as the Ultimate robot kit V2 composed of 458 parts that allow to build no less than 10 different educational robot models. An excellent way to renew your educational programs throughout the year. Each of these robots will be able to be programmed simply to make them do different actions that you have chosen.

Makeblock robots are mostly equipped with a Bluetooth connection that allows you to use and program them wherever you are: starter robot kit, ultimate robot kit, mbot ranger.... The choice is yours!
Makeblock also offers many additional electronic kits that allow you to go further in the construction and learning of robotics. For example, the Mbot sound and light extension pack contains 2 lights, 1 RGB LED, 1 sound sensor and additional mechanical parts. A very simple kit to install but which will offer new possibilities of actions and reactions to the Mbot educational robot.

The Makeblock robot brand is constantly being renewed and was the very first to offer a modular and programmable (Airblock) drone, capable of taking 5 different forms of drone or hovercraft to fly or float on the water. Magnetic and shock-proof blocks to have unlimited fun and let everyone's imagination speak for itself.