Bee-Bot is an exciting new educational robot designed for use by young children. This small robot with the shapes and colours of a bee is easy to use. It is a perfect tool for teaching movement, estimating and solving problems, all while having fun! The Bee-Bot educational robot can store up to 40 commands and thus encourages more and more sophisticated programs.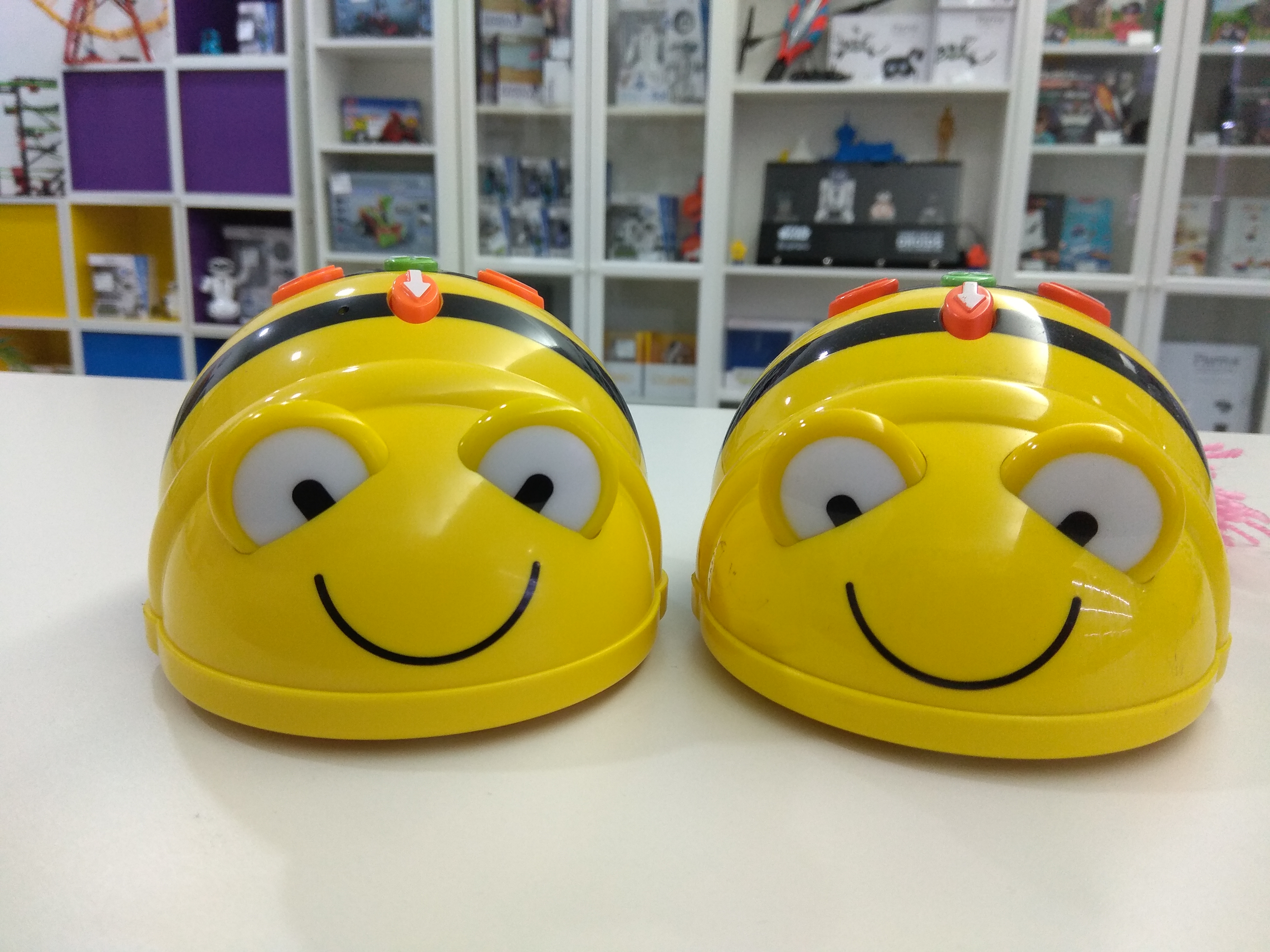 The latest model of this educational robot for the very young is the Blue Bot. It has a Bluetooth interface that will allow you to use the programming bar. Very simple to use, it allows the youngest to program the robot's movement: all you have to do is align the arrows in order, which will then define the movement of the bee on its navigation belt. Bluetooth also allows the Blue bot to be programmed on a computer or tablet and to go further in learning by the robot's movement.

The more familiar the children are with the robot, the more it is possible to go further in the learning process. Bee Bot offers a very large number of navigation mats, all of which have their own particularities. Depending on the model chosen, the Bee Bot mat will allow children to learn the shapes, colours, alphabet or reflection through role-playing exercises such as traffic on the road. Other carpets such as the farm, the treasure island, the photos or the seaside resort will allow children to learn more and to use their imagination.

This educational robot can be used at home but also and especially in schools. This is why Robot Advance offers you packs of 6 robots that will allow you to set up complete and varied educational programs for your students to encourage them to learn robotics and programming.