Arcade1Up arcades arrive in France
Many of you certainly have many very good memories of the golden age of arcades: the sounds, the atmosphere, the controls, the scoreboard and of course the adrenaline growing from level to level. Well, you should know that today, it is possible to buy them and have them directly from you. When I say at home, it also applies at the office for those who work in a relaxed start-up atmosphere!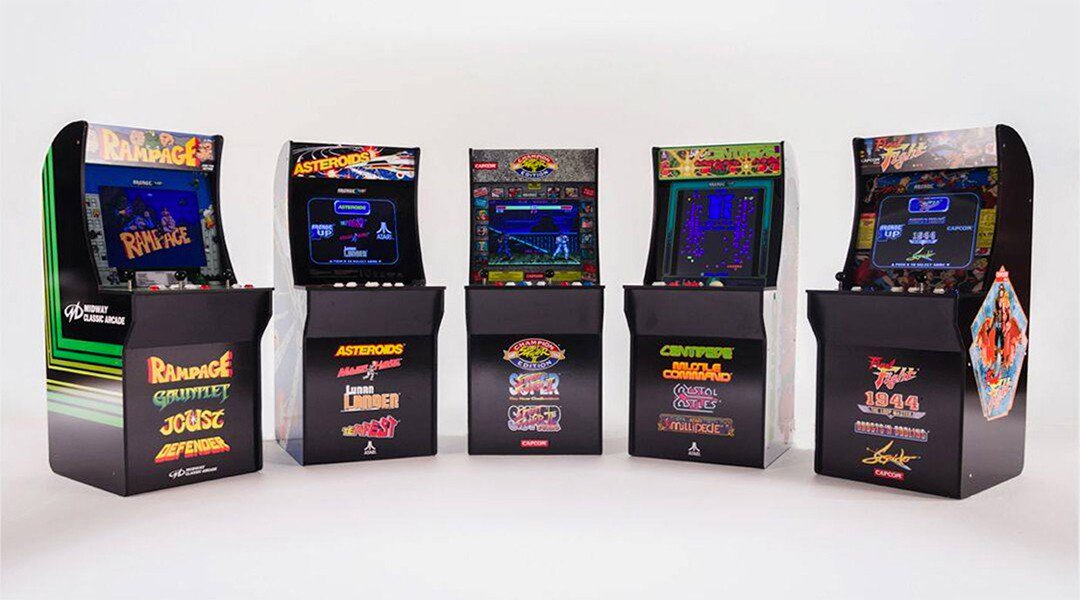 These life-size machines that you can buy on Robot-Advance (HERE) to relive your youth are offered by the brand Arcade1Up, which specializes in bringing the arcades of our childhood up to date. In our shelves, you will find 3 inevitable games from the arcade world: Pac Man, Street Fighter and Mortal Kombat.
After the arcades, cheap game consoles and computers became powerful enough to play these great classics and nostalgic people began to build their own arcades through emulators, among others. It doesn't take a big hacker to create your own arcade, but Arcade1Up makes your life easier and has decided to launch the arcades in kit form.
The box that is delivered is quite heavy (about 75 livres), compact and contains all the necessary equipment to assemble your own arch. The assembly is simple, you can do it yourself and if you are afraid that the arch is too low, you will also find on Robot Advance an arcade riser for the tallest ones. With this riser, the controls and display will reach 1.3 meters.
The assembly is child's play and all you need to set up your arch is a screwdriver and enough space in the room. You will also of course find in the Arcade1Up box the assembly instructions to accompany you step by step, as for any Ikea piece of furniture (Easier said than done). Each piece of the arcade contains stickers, which greatly facilitates assembly and installation.
The arcade is equipped with 17-inch LCD screens and all the official controls as you remember:
Pac Man Arcade: The joystick and the two round buttons
Street Fighter Arcade: One joystick and 6 buttons per player
Mortal Kombat Arcade: One joystick and 6 buttons per player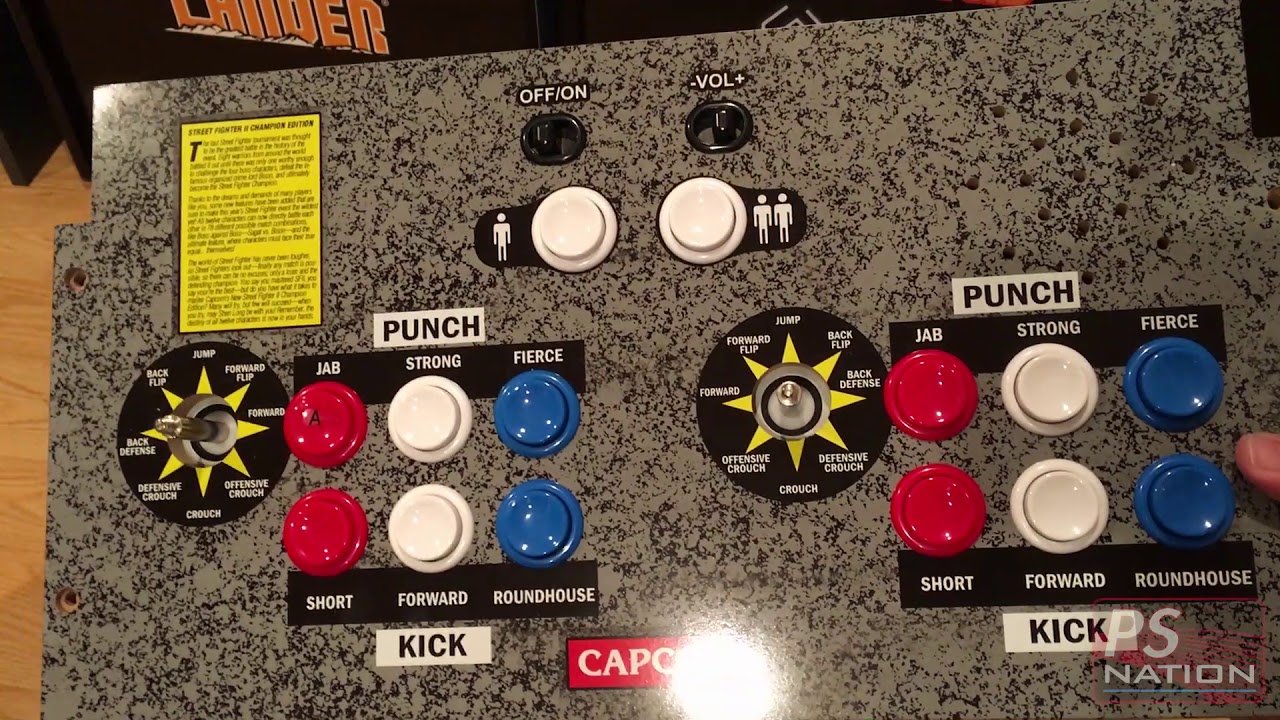 The whole thing is very simple to assemble and there are very few cables to assemble together. There is no welding to do and after the connections, the arcades are ready for use. If you are alone for the installation: mount the Arcade1up arcade, parts, screw, wire and play should take a maximum of 1 hour analysis included when you just opened the box.
Once the arcade is assembled there is no software to install, no updates to download or any operation to perform online, you can play immediately. All you have to do is select the version of the game you want on the arcade and start playing.
Arcade1Up does not offer you improved versions of the games that were offered in the arcades of your memories. So don't expect a graphic improvement, but rather the same sounds and images as at the time and the pixels that will perfectly satisfy your nostalgia and take you back 40 years. But isn't that what you're looking for? Trust us, it won't take you long to get hooked again and try to beat your own score every day to move forward in the final table!
The controls, sounds and images are faithful to what they were at the time. Arcade1Up has done an excellent job to recreate the experience of our memories as well as possible and the arcade being a little less cumbersome, it can be integrated anywhere in your home to bring a little retro feel to your interior.
Arcade1Up: the Star Wars arcade is coming soon
Arcade1Up was present at the E3 event in June and unveiled its brand new Atari Star Wars arcade. According to the company, this arcade will be the only arcade for individuals to use the original software and have an X-Wing pilot controller.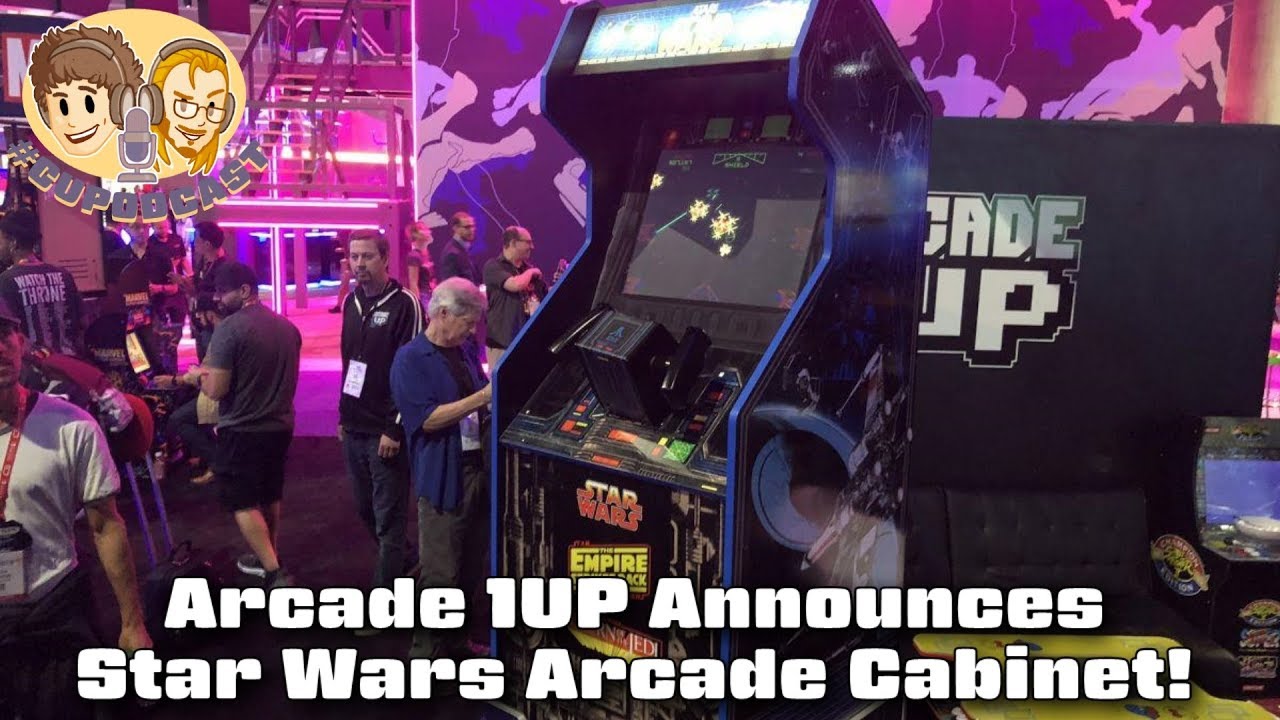 These Star Wars arcades will have different original versions of the cult series: Star Wars, Empire Strikes Back and Jedi Return. These new series will join the Street Fighter, Mortal Kombat and Pac Man arcades already present on Robot Advance.
Arcade1Up did not pass on the price of this new Star Wars arcade but we can imagine that it will be similar to the existing versions.
This revelation was accompanied by other upcoming innovations: a set of "head-to-head cocktail table". Two arcade tables for two players: one with 12 Namco games and the other with 12 Capcom games. These tables will sell for around 500$ and should be released in the fall.