Zowi is a particularly innovative programmable robot. With him, children and parents will have fun while discovering the fascinating world of programming. Indeed, it is up to you to carry out projects that will allow your robot to gradually acquire new skills.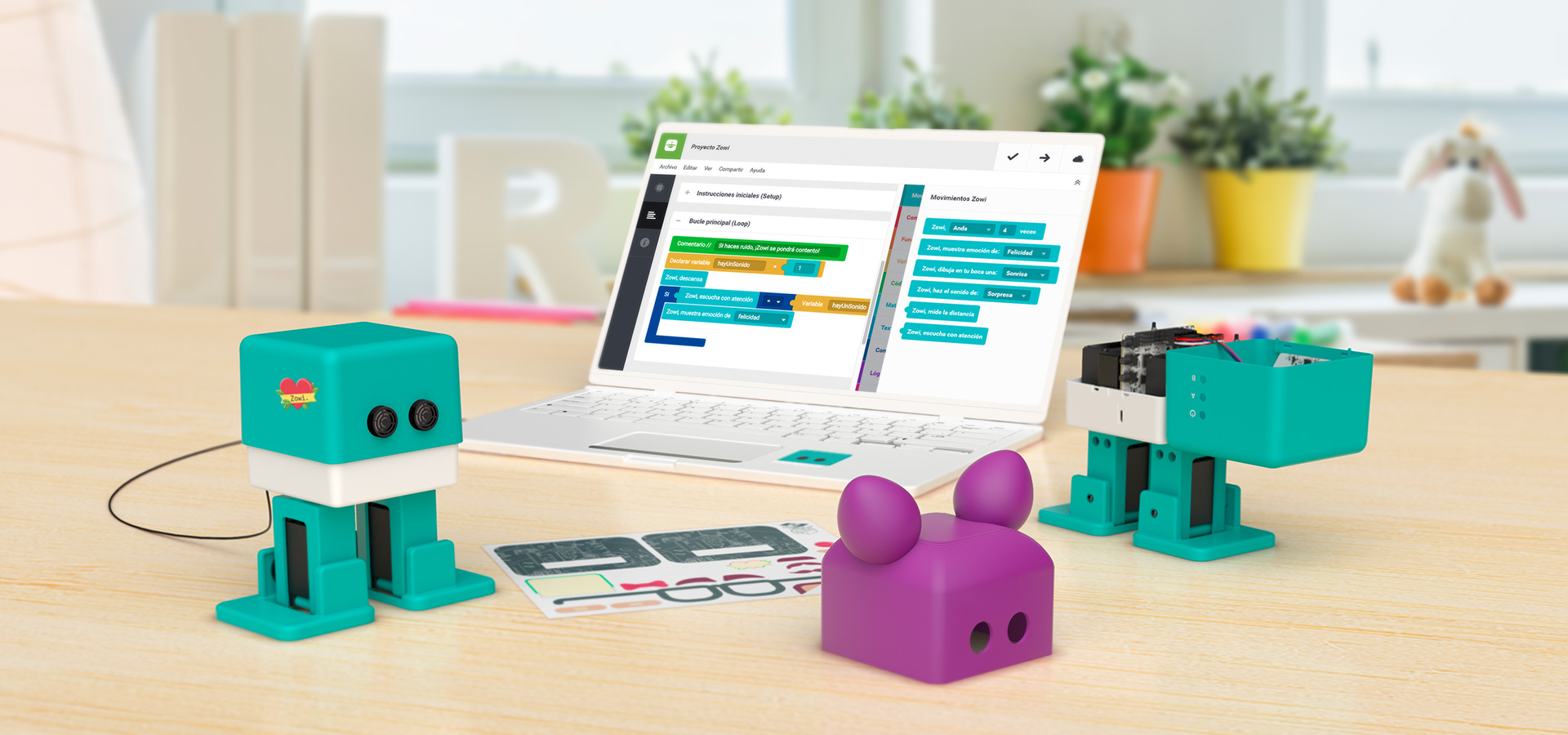 This educational robot is therefore the perfect way to have fun while discovering computer programming and robotics in an easy and fun way.
A robot toy like no other
Zowi is a funny little robot but also very intelligent. Indeed, he has many skills: he can walk, dance, move or even make sounds. These are its basic functions. But the difference with other toys of this type is that Zowi is also a programmable robot. Your goal will therefore be to allow him to learn new things.
You will also be able to play, interact with him and control him via a tablet or smartphone. Many games that will make you practice your memory or improve your speed are available through the Zowi application.
Characteristics and specificities of the toy robot
Zowi is a very complete educational robot. He has four engines hidden in his legs. His eyes are actually ultrasonic sensors and his mouth is made of LEDs. In addition, Zowi has a microphone that allows him to listen to what is happening around him. In terms of dimensions, this robot measures 140 x 150 x 93 mm and weighs 460 grams.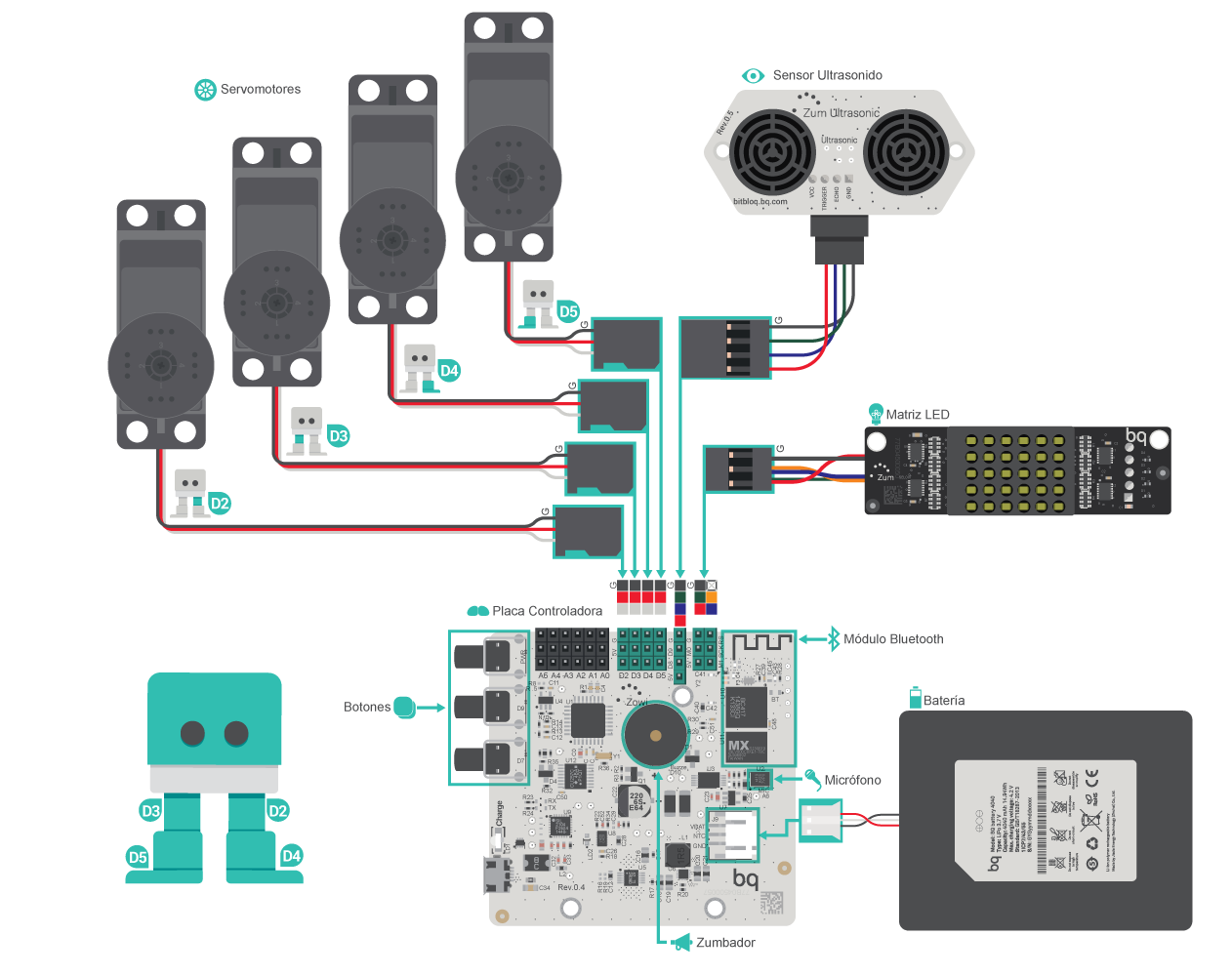 Another feature: Zowi can be completely dismantled and reassembled in order to access its circuits. The child can therefore see and understand how a robot works. In addition, he has 3 buttons on his back that allow him to perform different actions.
Zowi can be controlled very easily via Bluetooth, from the Zowi application. This application will offer you many games and activities. You will be able to test your knowledge and take up challenges. As you go along, you will unlock new actions for your robot.
Zowi's interest is that it is a toy robot that adapts to the child. Indeed, the difficulty of games, activities and programming projects evolves with children, adapting to different levels of learning and therefore to their age. This way, all children can have fun and learn with Zowi.
Detail of the Zowi application
​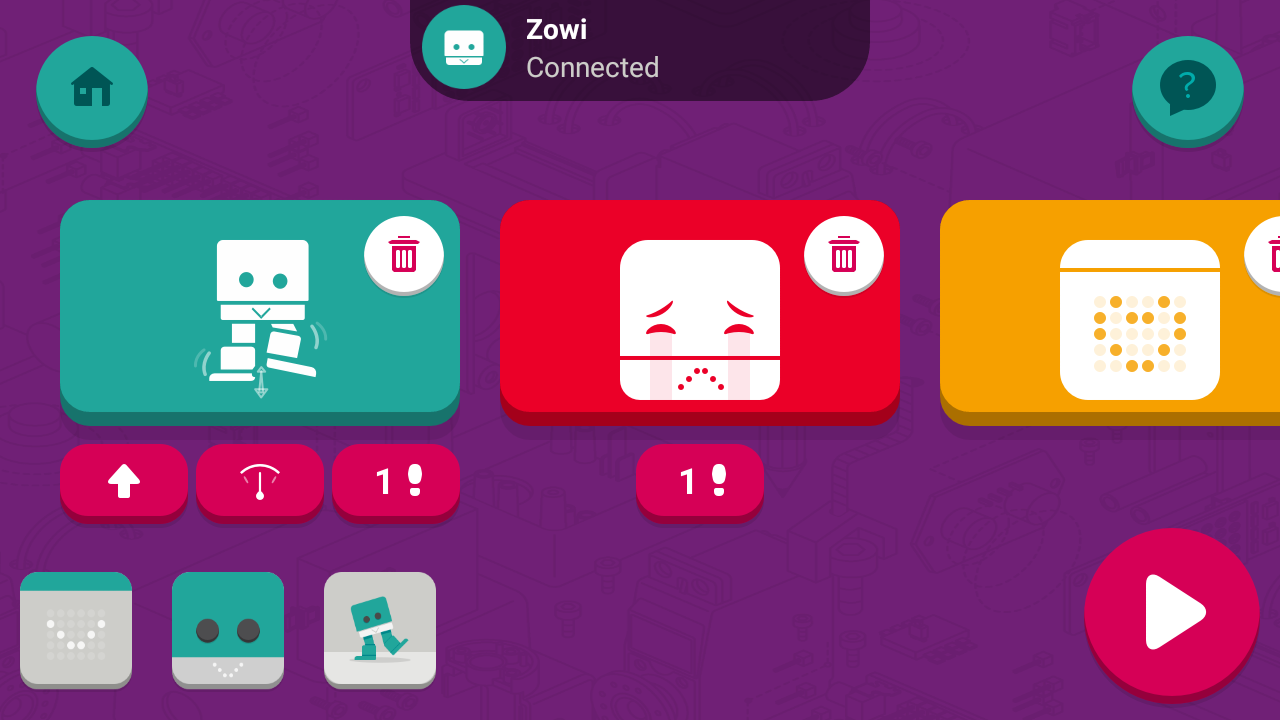 Once you have downloaded the Bitlog application, you can program Zowi and assign new capabilities to it. And for that, you don't have to be a computer geek. You will learn step by step programming using a very visual method, block programming. Simply move the instruction blocks and your programmable robot will learn new skills. The difficulty is gradually increasing. It is also possible to add new sensors to Zowi and program them using the Bitloq application. So, Zowi progresses at your pace, at the same time as you.
In short, Zowi is a perfect toy robot that allows children and parents to discover robotics and technology!
The Zowi educational robot in action
I suggest you end with this video presentation of the robot Zowi by its creator. A good way to learn a little more about the capabilities of this robot.
Robot Advance supports several classes and schools by providing educational robots that allow students to learn while having fun. We offer a large number of educational robot packs for schools. Contact us on 0437479145 or by email at contact@robot-advance.com for more information.