Many teachers are looking for innovative pedagogical tools to boost their classroom practices and enable students to understand science or mathematics in a more concrete way. This is how educational robots have been pushing the doors of classrooms for several years now to support students of all ages in the discovery of programming and robotics. Fun, easy to learn and customizable, educational robots make it possible to meet students' needs and address many notions of official programs. They can become undeniable assets for schools and that is why you will discover here a presentation of the main educational robots available on Robot Advance and adapted to kindergarten, elementary school or college classes.
Lego Mindstorms Education EV3 School Packs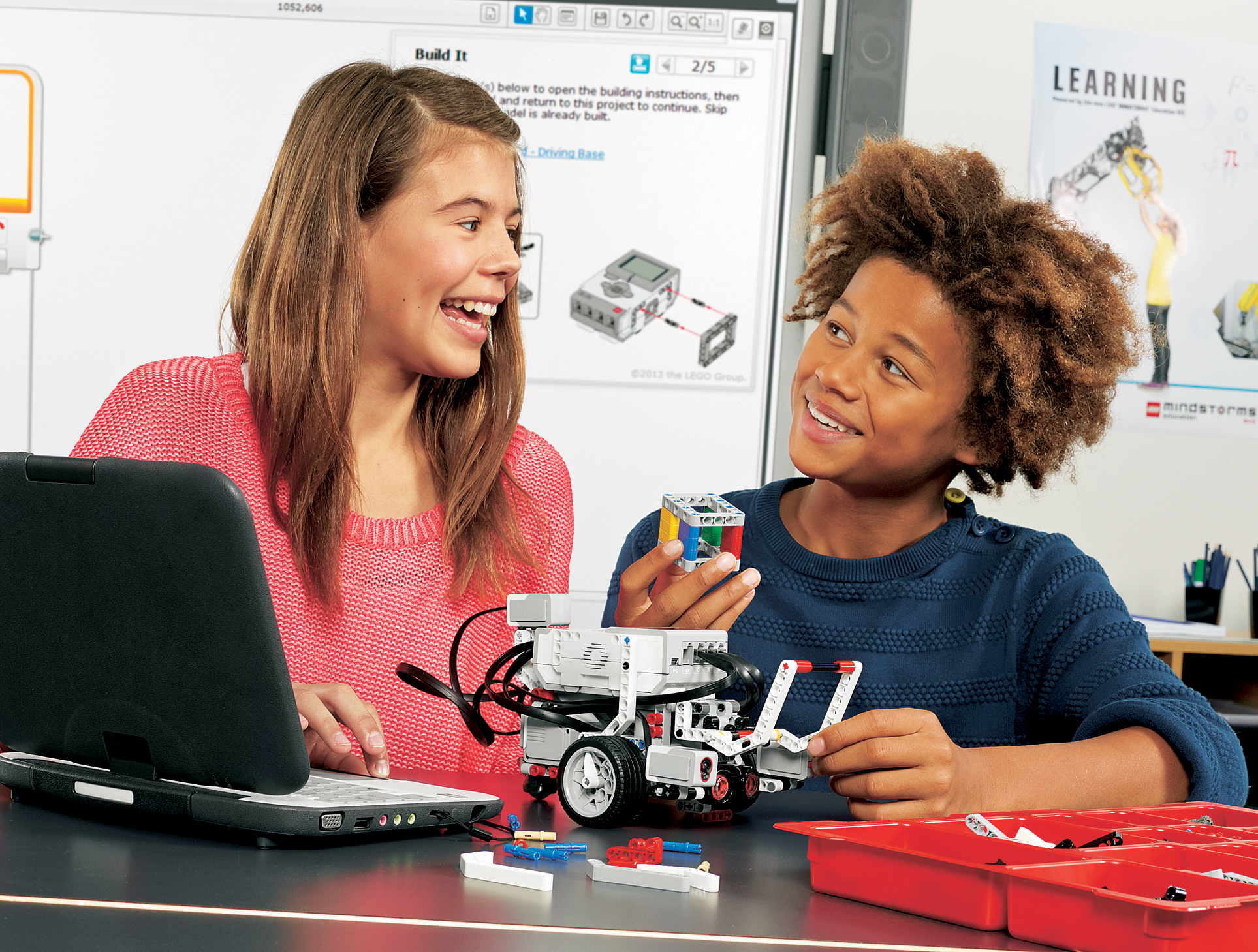 The Lego Mindstorms Education EV3 kits, the most widely used robotic tools in primary and secondary education, contain everything needed to teach science, computer science and engineering in a fun and practical way to students in cycles 3 or 4. The objective? Have students build a programmable robot themselves and as a team using software contained in a tablet or computer. They will thus directly experience the relationship between a 2D program and its realization in 3D.
The procedure is simple.
The students build a robot composed of motors, sensors, gears, wheels, axles... Equipped with their tablet or computer, they give it life with the realization of a program - to advance the robot 20 cm, detect a color and name it... - on the Lego Education EV3 software. This intuitive software is easy for children to learn and use. Programming is done by simply dragging and dropping icons and allows you to adapt to everyone's level to produce simple or more complex programs. Thanks to the EV3 intelligent brick, a powerful computer that controls the engines and collects sensor information, students can collect data, graph and analyze it, an important skill in mathematics and science programs. For teachers, the software is a customizable tool to guide students' work according to program expectations and progress. It also greatly facilitates evaluation.
The richness of the Lego Mindstorms Education EV3 school packs can frighten some who fear being overwhelmed by technology. This is why Lego has set up an e-learning training service to enable effective use of the material in the classroom and responsive technical support. You will always find a solution to support you.
In order to support the classes ever further in their learning, the Lego Mindstorms Education EV3 collection is available in different versions on our website here: Lego Mindstorms EV3 Education.
Robot Advance is a reseller of Lego Education products. Contact us for more advice or information at 0437479145.
Lego Education WeDo and WeDo 2.0 Kits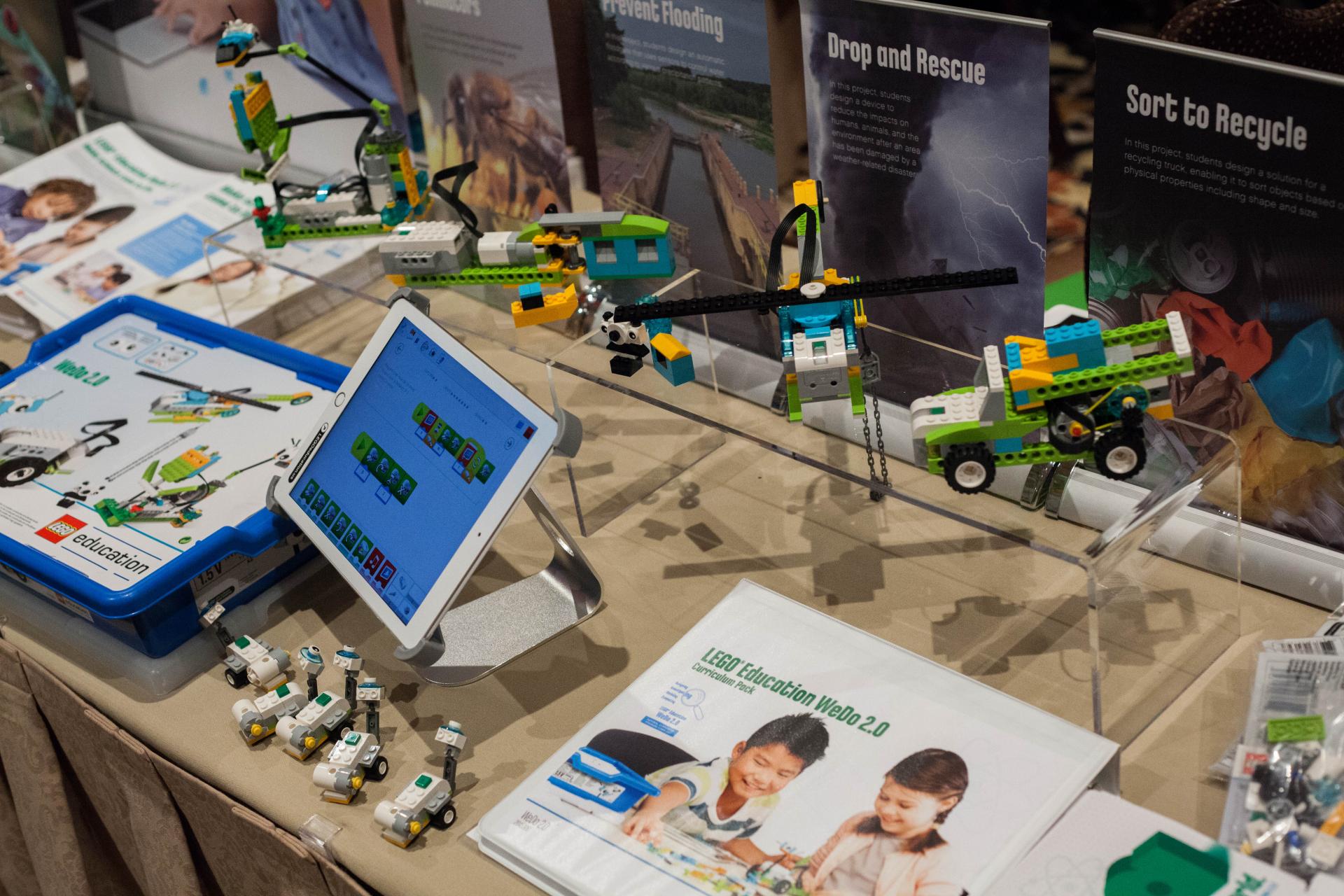 The Lego Education WeDo collection is aimed at the youngest students, from around CP, and allows an intuitive discovery of robotics. The principle is the same as for Lego Mindstorms Education EV3 but the elements and associated skills are simplified. The kit includes more than 150 parts - including many color bricks, an engine, a tilt sensor, a distance sensor and a USB HUB - for students to build a fun educational robot and program its behaviors. For example, they can follow the construction program to create a crane that can actually lift loads.
The students thus work concretely on problem solving in order to design a functional robot based on simple mechanical elements (gears, wheels, pulleys, levers).
The Lego Education WeDo 2.0 version includes more components and also programming software and an activity pack to support classroom practice and optimal use. The guided activities have been designed in connection with the National Education programmes and can be customized to meet the needs of each individual.
All LEGO Education WeDo 2.0 products are available on our website here: LEGO Education WeDo 2.0.
Edison educational robots in your classrooms
​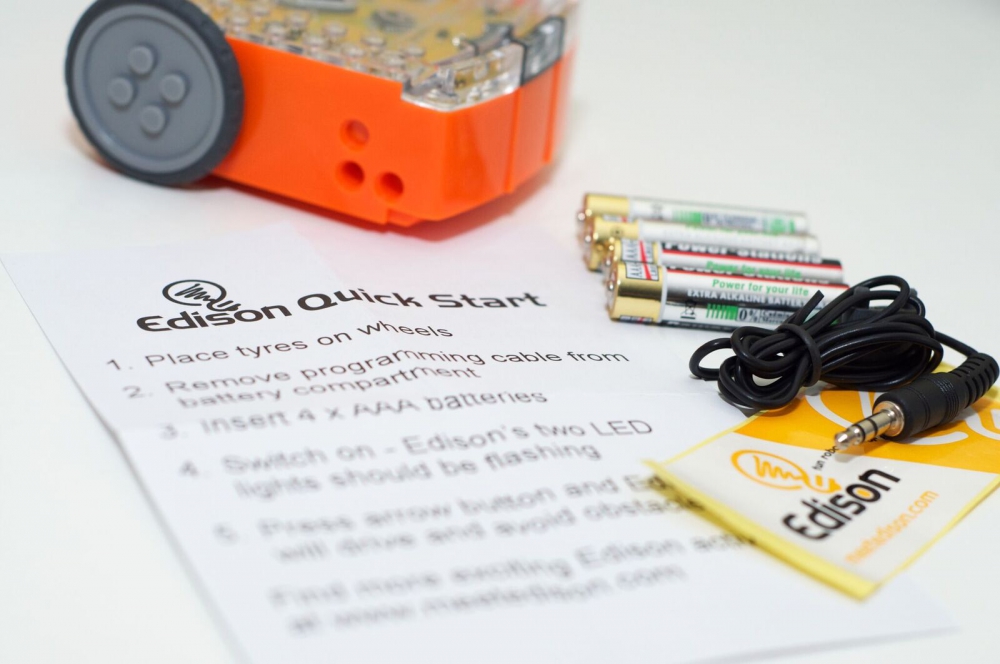 Lego is not the only brand working with schools to offer innovative tools. Since 2004, Microbric has been equipping schools with its Edison educational robots. The Edison robot is a small programmable unit equipped with wheels and sensors for light, sound and infrared.
With the help of software (Edblocks for beginners, Edware for intermediates and EDPY for advanced), students can program the robot and define its trajectories. These educational robots go further than Scratch-type programming software because the program created by the students is made concrete by the robot. The Edison robot is compatible with Lego parts, which allows it to be customized according to needs while maintaining a very attractive purchase price for schools.
The Edison educational robot is available here: Edison robot
​
Bee-Bot robots for the youngest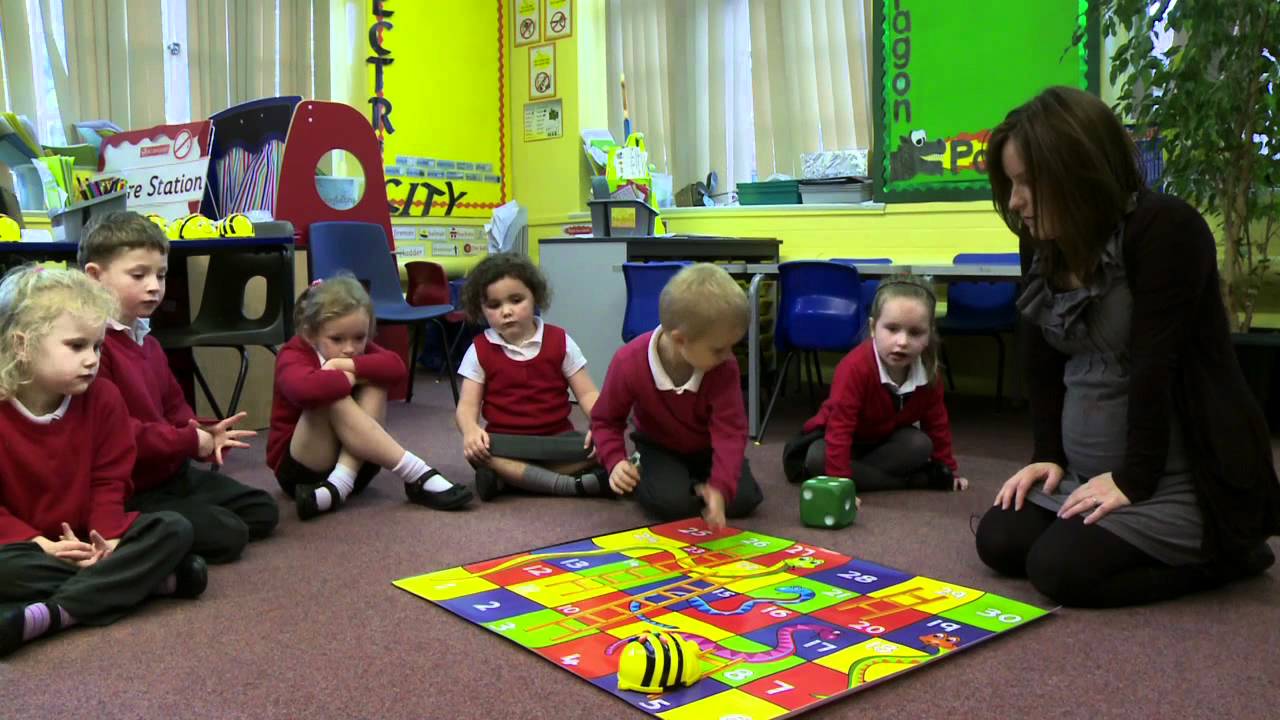 Are you working in kindergarten or with CP-CE1 students and are you looking for a solution to boost your teaching and encourage experimentation? The Bee-Bot educational robot collection is made for you! This charming robot toy in the shape of a yellow bee will undoubtedly seduce your students who will adopt this innovative learning tool.
How does it work? The Bee-Bot bee is equipped with a directional pad that allows it to program its movements. The child can thus indicate the path to follow on the activity mat divided into boxes using the arrows. As soon as he has finished, he presses OK and the bee starts moving. This allows him to check independently if his program was correct. Young children are introduced to the basics of robotics and work on their ability to find their way around in space.
Different activity mats allow Bee-Bot to be used as a support for sorting and grouping activities, in learning numbers and basic operations, in alphabet learning and in reading tasks. Beebot is available in a transparent version, the Blue-Bot, which is programmable from a tablet on a PC. School teachers are supported in the use of Bee-Bot and Blue-Bot thanks to pedagogical support in accordance with the official programs.
The class pack includes 6 Bee-Bot or 6 Blue-Bot robots whose differences you will discover by browsing through the product sheets:
Ozobot educational robot school packages
​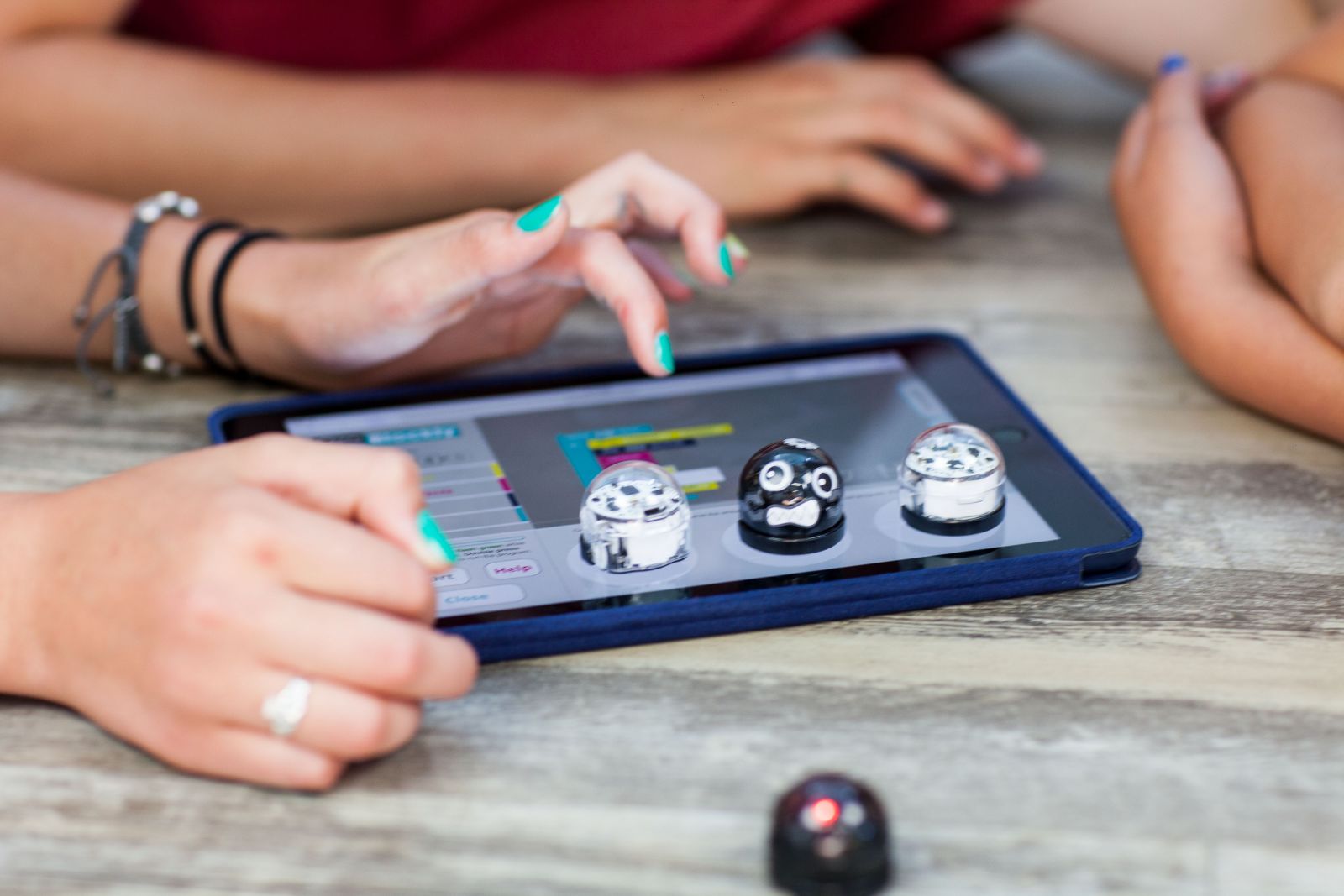 Ozobot is a very small intelligent educational robot for children from about 6 years old. The aim is always to explore the world of programming in a fun and practical way. This time, Ozobot innovates by offering to learn programming by drawing. Indeed, the robot will follow the programs drawn by your students using coloured markers on a simple sheet of paper. You can also control Ozobot with programming software similar to Scratch.
The brand supports you in the integration of Ozobot robots in the classroom with a 100-page guide whose objective is to introduce you to the robot and prepare courses perfectly adapted to the official programs of the National Education. All information about the Ozobot Guide here.
Ozobot is available in 2 versions: the Ozobot Bit class kit (Basic version) and the Ozobot Evo class kit (equipped with LEDs and remote-controlled sounds).
Thymio II robot in class: first steps in programming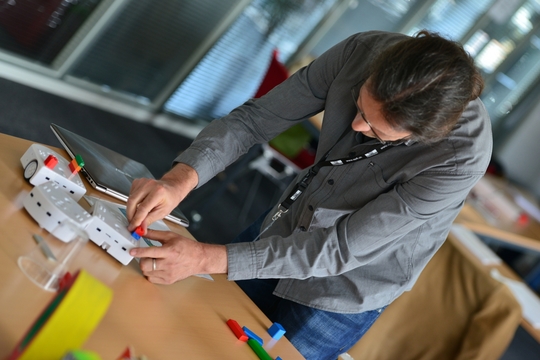 The Thymio educational robot has already won over many teachers who want to bring robotics and programming into their classrooms. Thymio is a small robot programmable from a computer and equipped with several sensors that allow it to avoid obstacles, feel a contact or perceive a sound. Several programming languages are possible: visual programming language, Blocky (Scratch type) or more advanced text programming. The programming language thus leaves the sphere of the virtual to become a very concrete application.
For school teachers, the official Thymio website offers many activities and experiments to be carried out with the robot.
Two packs are available: the Thymio 2 education pack and the Thymio 2 Wireless Education pack. The second version allows remote programming and analysis of the variables collected by the sensors in real time.
School packs of the Sphero robotic ball
​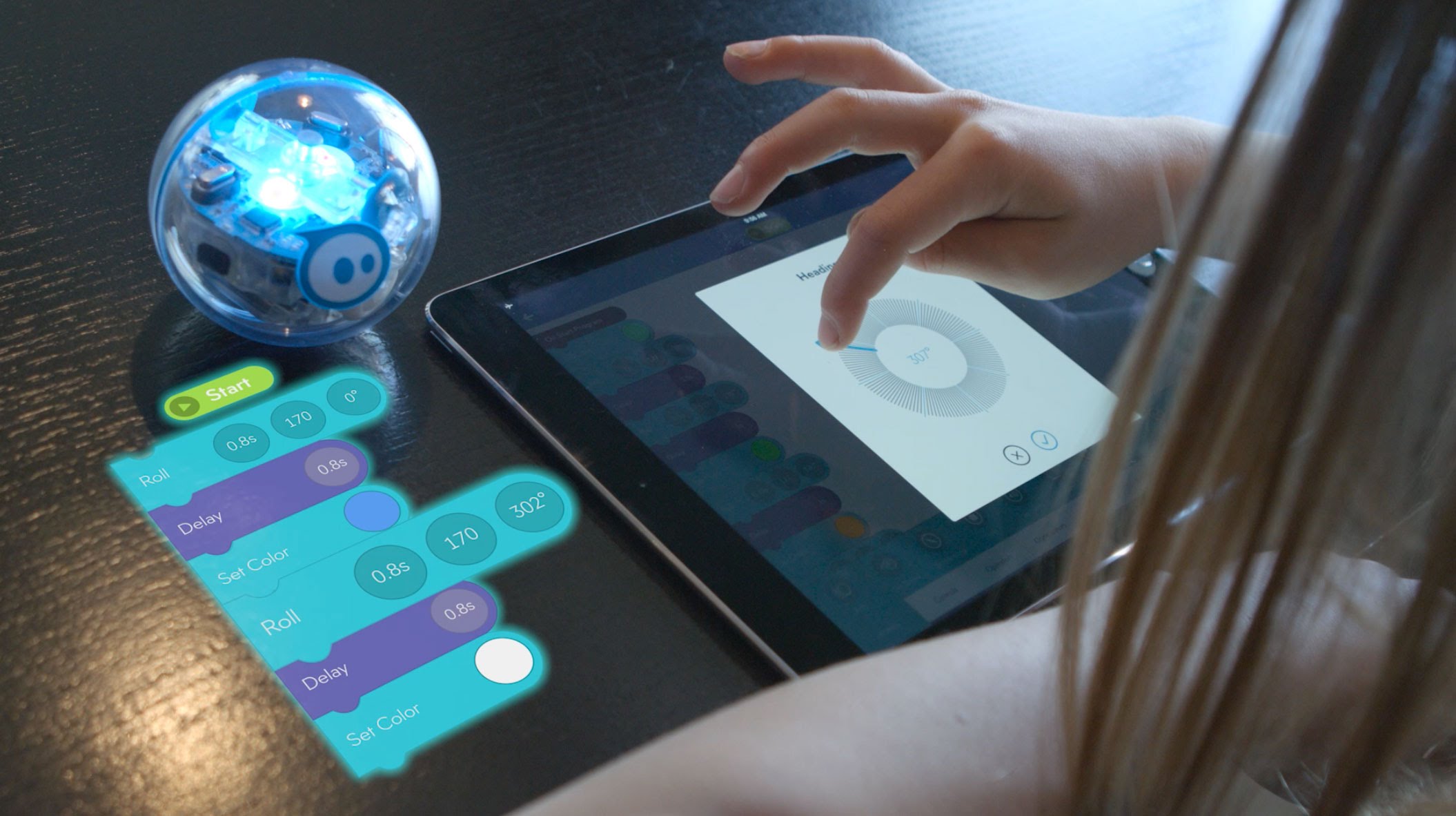 Let's finish this presentation of educational robots with Sphero, the connected robotic ball. The size of a pool ball, this fun ball can be programmed from a smartphone. A toy robot initially intended for the general public, it has entered many classes in the United States because teachers have detected its potential to teach programming in an original way. The Sphero SPRK version is specially dedicated to learning the code via an in-house programming language. Students can imagine routes and guide the small ball through space. Its transparent shell also allows the observation of the components and mechanisms behind the operation of Sphero SPRK.
We offer different Sphero kits and products for schools on our website: