You may say that it is certainly too early to talk about it, but as every year, Christmas will come much sooner than expected and you will have to start looking for the trendy toys of 2019, both for girls and boys.
Trends change every year and the major brands are constantly renewing themselves to offer more creative, innovative products that attract the attention of your beloved toddlers. Among these toys, we find every year unavoidable toy robots or toys of big brands but also new products that we propose on our site since this year only and that please our customers a lot.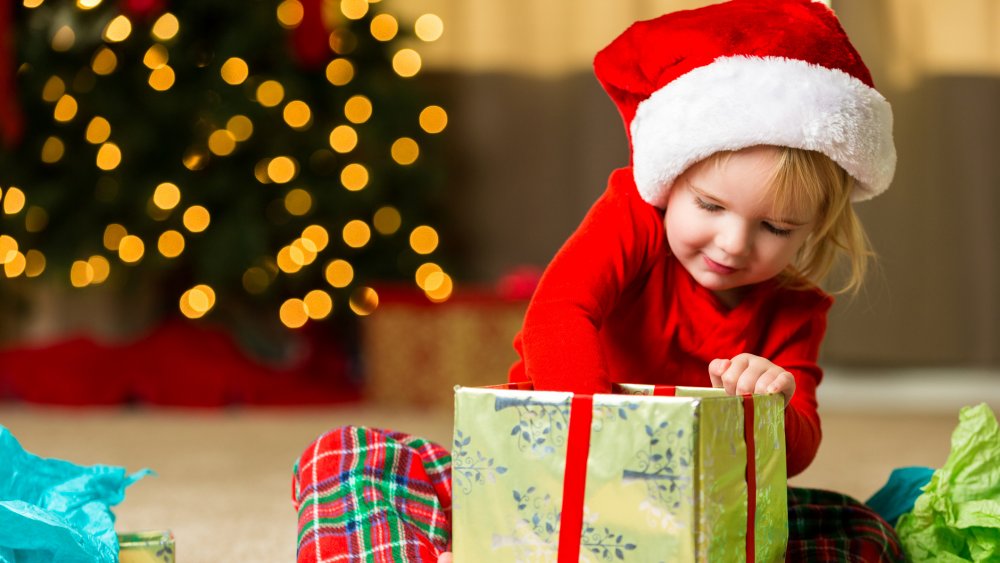 For Christmas 2019, you will therefore find here a whole selection of 10 toys for girls or boys to put under the tree and which will certainly please you. We have only selected toys here, but don't hesitate to browse through our shop to discover toy robots that can also make great Christmas gifts: they are interactive, programmable, buildable, fun and often very popular with children.
At the end of 2019, the most popular Christmas toys will be collectible toys such as the Hatchimals Collegtibles, which are a huge success thanks to their self- hatching eggs and containing mini figurines of different shapes and colours. Choosing a top 10 2019 Christmas toy was not easy but it's done. Discover it now!
Exost Loop Toy: remote controlled circuit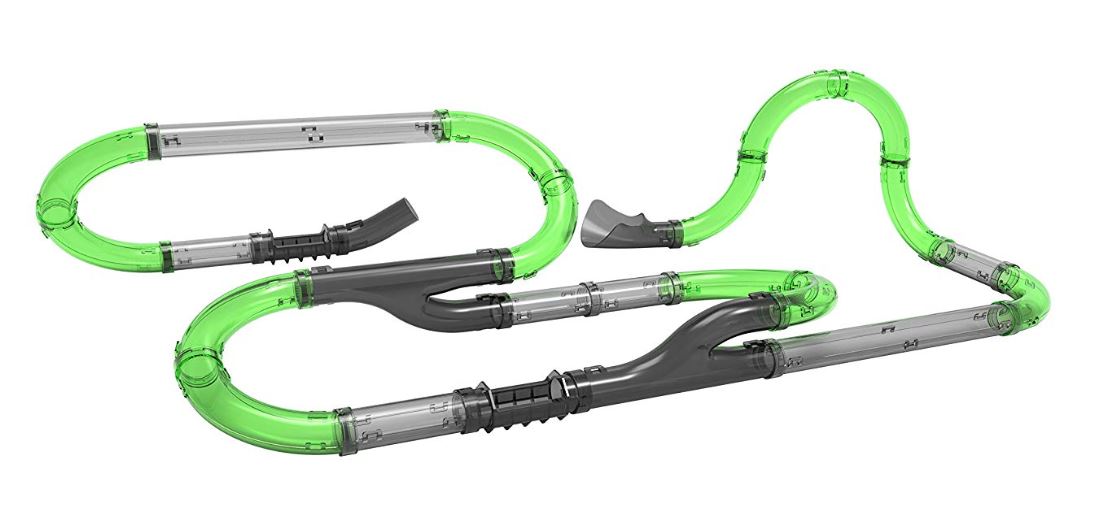 Exost Loop toys are toys oriented towards boys but some remote-controlled cars offered by this brand are all pink and will therefore look great for a little girl. These are remote-controlled circuits with several flat and high loops that can defy the laws of gravity! Your children will love this gift and will spend their time driving the small remote-controlled car as it passes through these large loops. The circuits are modular, so your children can change their configuration as they wish.
Everything is designed to avoid becoming monotonous and this is a very important point for children's gifts: that they can have fun with them all year round.
Meccano toys to build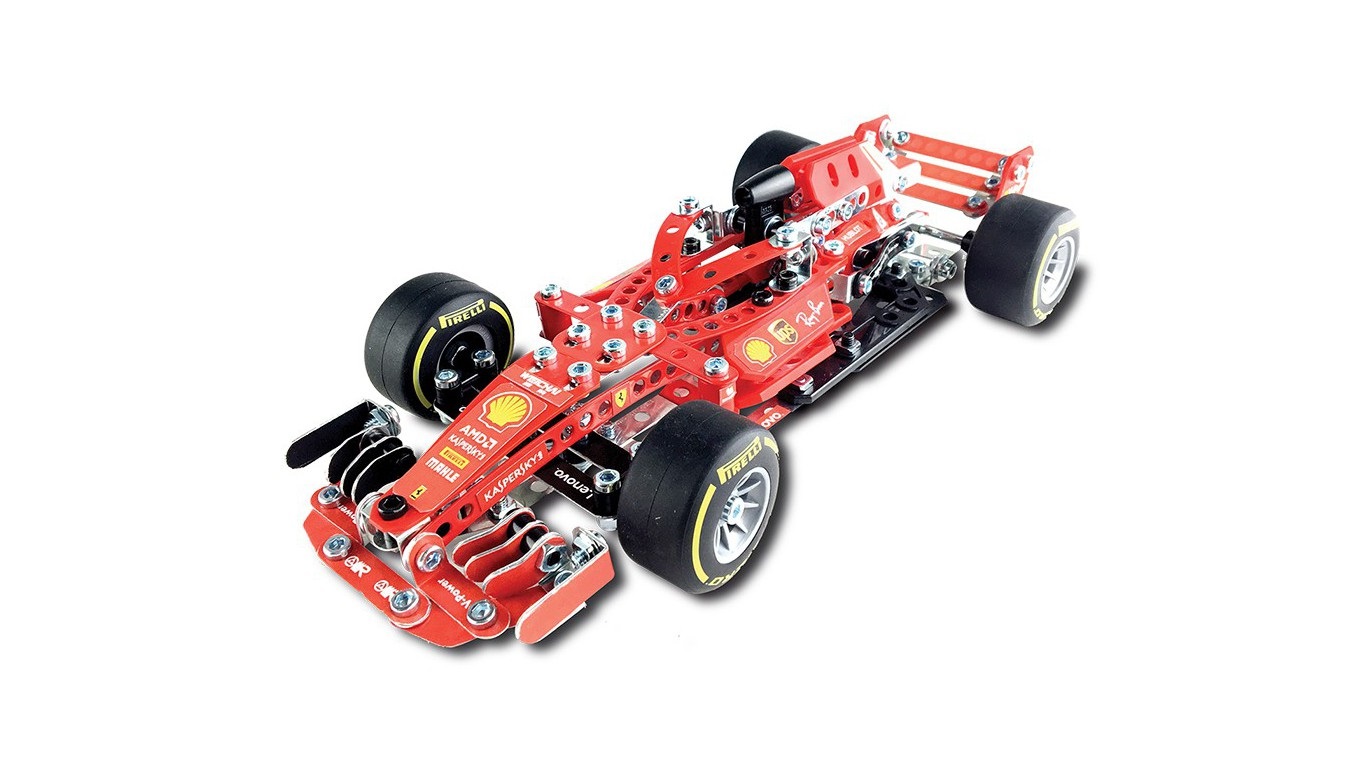 Meccano is a French game brand of timeless construction that can be a Christmas gift for a girl or a boy. It consists of the assembly of small metal parts using very simple tools and an explanatory leaflet.
The advantage of building sets like Meccano is the diversity of the constructions offered. You can offer boxes with unique models recognized as Porsche or Ferrari cars but also boxes of cars, motorcycles or 4x4 containing from 10 to 25 different models to build. The assurance that your children will be able to use this toy for a very long time but also to use their imagination by creating their own models.
Arcades Arcade 1Up: the retro game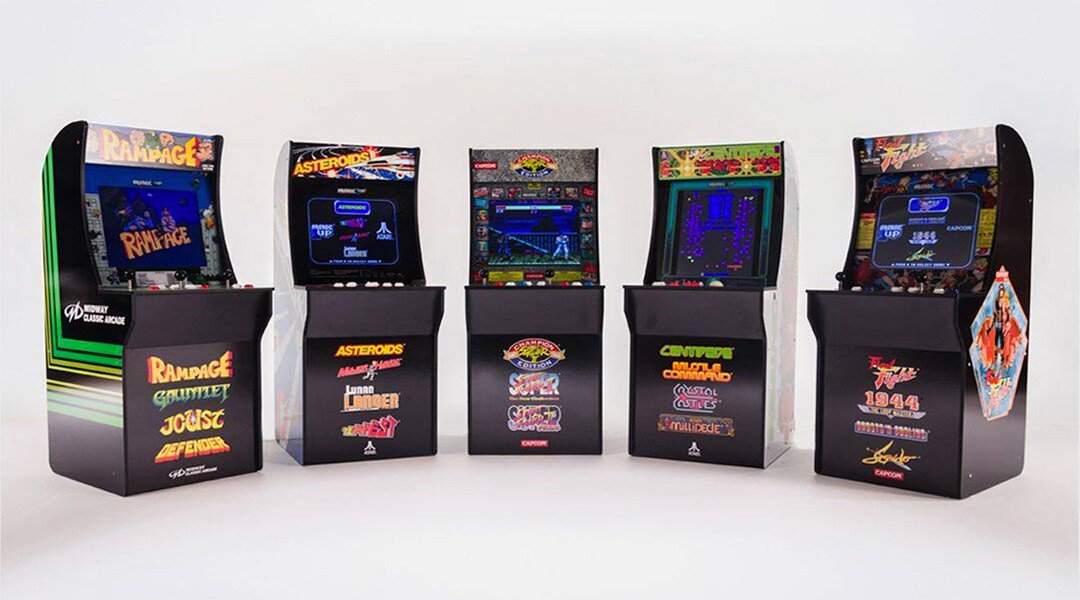 For some time now, the Arcade 1UP game terminals have been attracting many fans among young people: before in bars, pubs or game rooms and now directly at home. This game perfectly adapted for teenagers is certainly not an economic gift but will leave a memorable memory to the one who receives it.
Robot Advance offers 3 different models of these arcades with anthology games that have marked a whole generation: Mortal Kombat, Pac Man and Street Fighter.
These arcades are delivered in kit form and can be assembled without soldering and played immediately after connection. No installation, updates or downloads. Everything is original: control panel, sounds, images and game sensations of course!
Cool Maker Toys For Christmas 2019

The Cool Maker brand offers two new playful toy packs for all little girls who want to learn how to make kumihimo bracelets (better known as friendship bracelets), necklaces or even princess nails to make themselves while having fun.
The Kumi creator set includes an easy-to-use machine and yarn reels, to be placed on the machine, taking care to choose the right colours. Then operate the crank and let the magic work. A friendship bracelet is immediately created according to the tastes and desires of the children.
The second Cool Maker toy that will be a hit with girls for Christmas this year: the Go Glam Nail Stamper box set. The little girls choose the color, patterns and slide their nails into the machine to decorate them in the blink of an eye according to the models chosen. Manicures personalized according to your desires that will certainly make you jealous at school!
Bunchems Toys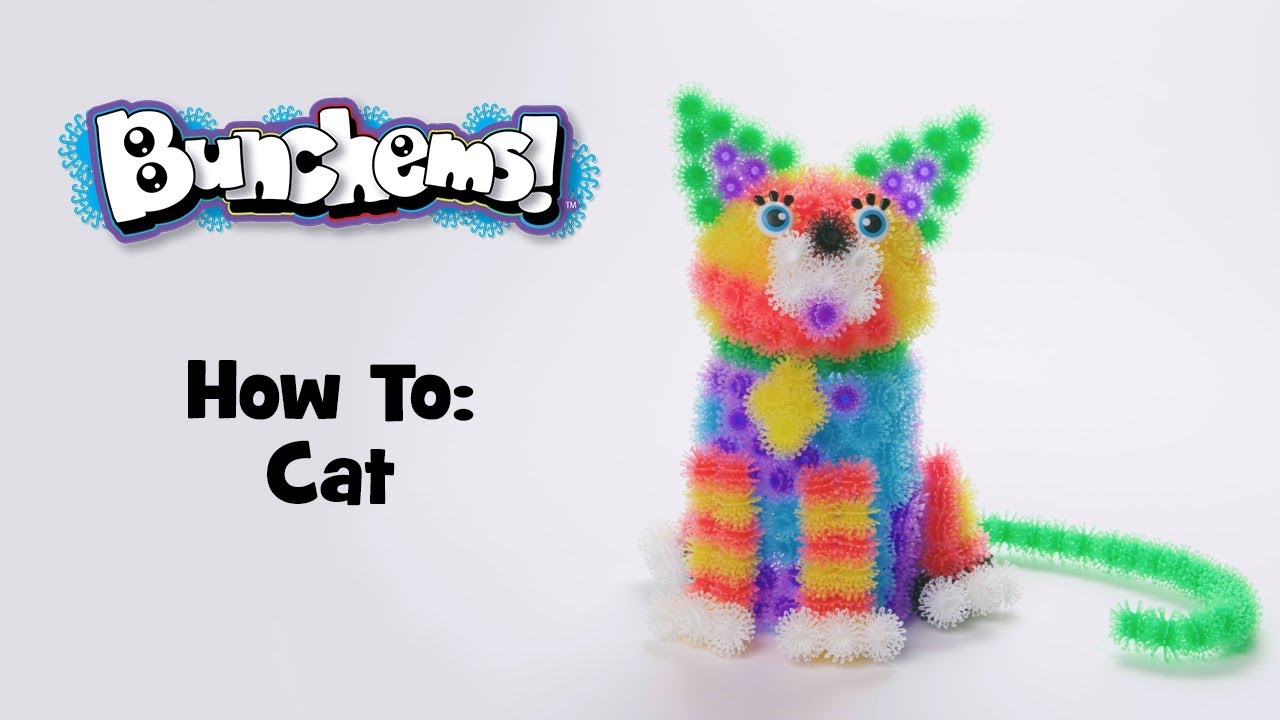 This year, we believe that Bunchems toys will be a must under the Christmas tree. These small pimpled balls of different colours can be embedded in each other and thus form characters, animals or any other imaginary creation.
Comparable to our traditional LEGOs and very fashionable on the other side of the Atlantic, these toys for girls and boys will delight your little geniuses in search of creativity. Depending on the model, the Bunchems creative kits contain many accessories to bring the creations to life and spend many entertaining afternoons with friends or family.
LEGO toys to build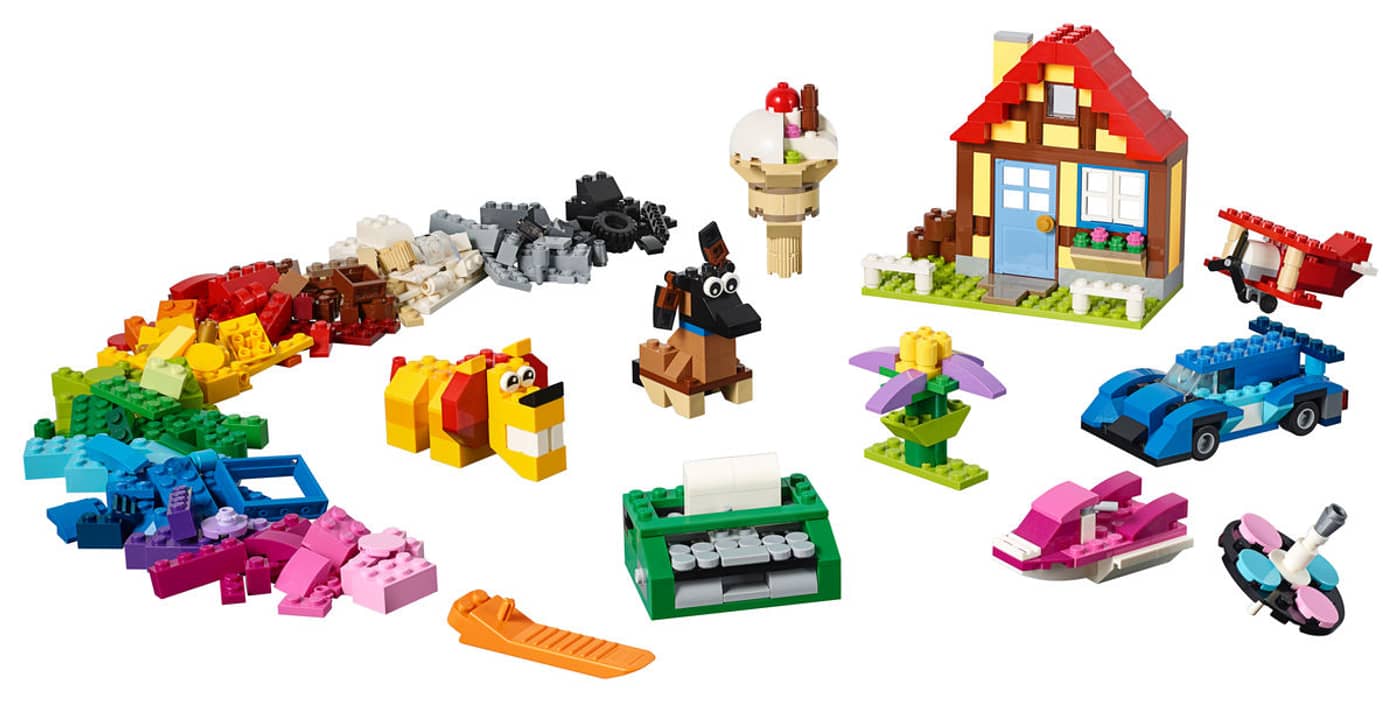 The French brand Lego is a must for Christmas and this year will not escape it. It is often the toy parents rely on when ideas are lacking, hence the interest of this top of the 2019 Christmas toys. But it is also the most appreciated toy because of their exceptional ability to make children's imaginations work.
Robot Advance offers you 4 different LEGO Classic packs containing parts in all colours but also accessories that will allow children to have a great time with their friends, parents or brother and sister.
LEGO toys give free rein to everyone's imagination and the possibility of creating a tailor-made world, destroying it and starting over the next day. A Christmas must that can last for years and never tires of children.
Paw Patrol Toys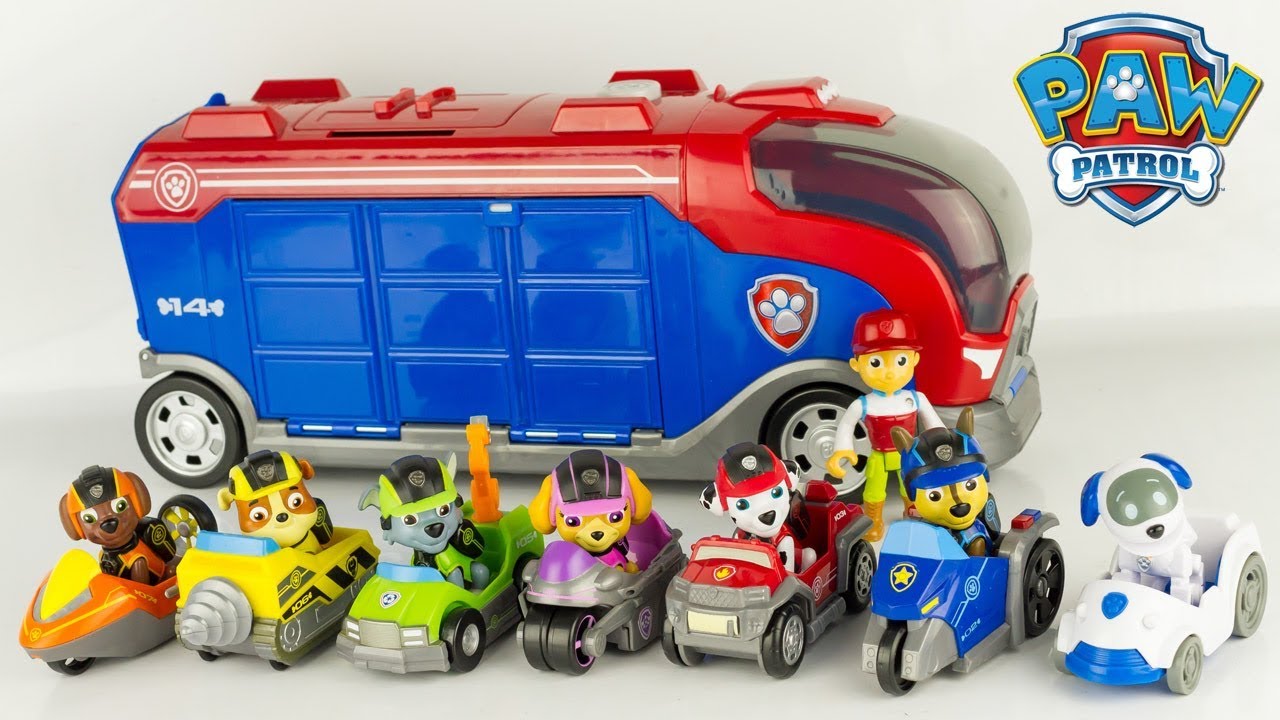 If your children are unconditional fans of the Patrol Patrol cartoon, the adorable little doggies on television will not stop delighting them. The best toys of this year 2019 are also the fire truck, the construction site truck, the Patrouille HQ, the submarine or the Patrouilleur intervention truck.
Accessories, places known by the youngest but also Tracker, Ryder or Everest figurines that will allow girls and boys alike to immerse themselves in their favourite universe and throw themselves to the rescue of the city's inhabitants. If your children love Patrol Patrols, then dedicated toys are a perfect idea for 2019 Christmas gifts.
Hatchimals Hatching Toys

These toys will entertain both girls and boys. They are initially offered as small eggs with a heart drawn on the shell. After actively rubbing the heart, the Hatchimals eggs will hatch and give birth to adorable little animals of different shapes and colours. The surprise effect is guaranteed!
Les Hatchimals is a Christmas gift that pleases but also and above all a collection to enrich. Find on the brochure all the animals of each family to complete it but also to know if your Hatchimals is rare or not.
Hatchimals eggs are also available in large sizes, the size of an ostrich egg. To hatch this egg, cover it with caresses for at least half an hour and the baby will open its shell on its own. Once out, he will rely on your presence and attention to grow, learn and develop.
Demo Duke: crash test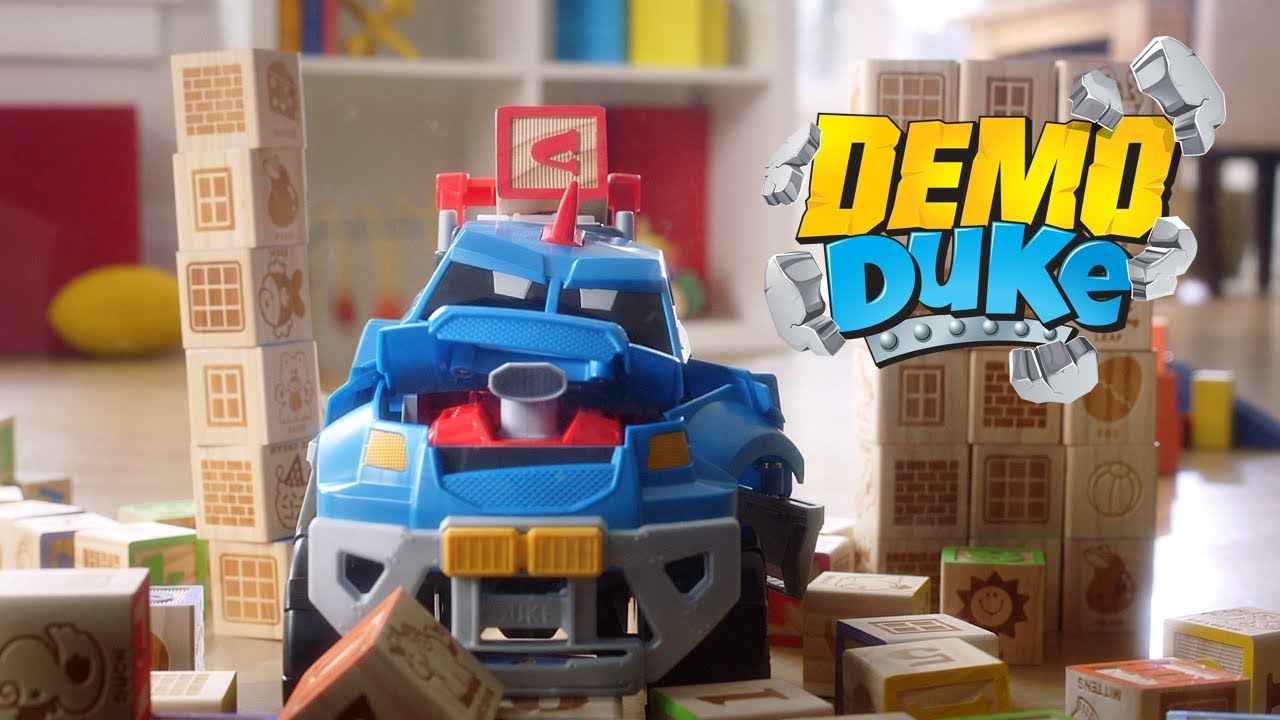 This boy's toy is new and very fun. The 4x4 Demo Duke is a toy that often breaks down and crashes when thrown against an obstacle. It also makes fun sounds to entertain children. When you throw it against the wall, the truck breaks but also repairs itself at the touch of a button.
A toy that will delight parents because its bumper is flexible and will not damage walls or furniture.
Perplexus Toys

This toy is the very good surprise of 2019 for both girls and boys. It calls for observation, skill, patience and reflection and is a hit with young people and teenagers.
Perplexus are 3D labyrinths enclosed in transparent spheres of 17 centimetres in diameter. There are different models ranging from the simplest to the most complex. Some Perplexus may have a course with more than 100 different obstacles that will have to be passed the first time to reach the finish line.
This one of the best toys of 2019 has the advantage of offering different starting or finishing points to allow children to try the experience differently again and again.