Robot Advance is a reseller of LEGO® Education products: contact us for support, information or quotes.
LEGO Education WeDo was created through the cooperation between Mitchel Resnick, director of the Lifelong Kindergarten team at MIT Media Lab and Erik Hansen, director of LEGO's electronics R&D department. Their cooperation has already resulted in the release of the LEGO Mindstorms package for children aged 11 and older, which has been a huge success.
The LEGO® Education WeDo 2.0 Robotics Building Kit is suitable for children aged 7-9 years and gives them a taste of robotics. The kit includes LEGO blocks, motor, sensors and a hub that connects the built model to a computer. The robots can be brought to life using a simple visual programming language. With the user-friendly approach, the set shows children that learning can be fun, inspiring and interesting.
Children learn complex problems in the areas of physics, engineering and programming, while developing their motor and cognitive skills. All this is done by playing with LEGO blocks. The simplicity and versatility of WeDo make it ideal for learning robotics and programming in the classroom, or for enhancing STEM lessons. Students work in pairs, which improves their communication and cooperation skills.
LEGO® Education WeDo 2.0 now makes it possible to carry out real science projects in the primary classroom. Energize science lessons and apply the computer program with the only LEGO brick-based classroom teaching solution. Teachers will receive strong support in the form of training, curriculum and integrated assessment.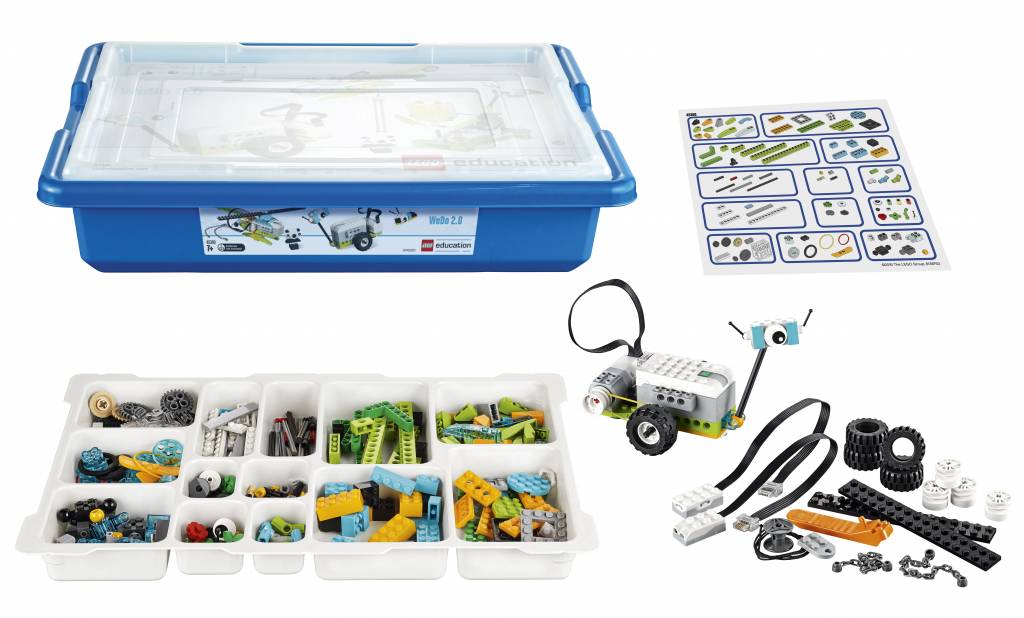 Download LEGO® Education WeDo 2.0 software and activities​