You may not know it, but in January, CES 2018 took place in Las Vegas. The world's largest gathering around robotics, where no less than 870 companies present their innovations.
What can be said is that this year, even more than the previous one, the French were extremely well represented and did not go unnoticed. Let's take a look at the French startups that marked the CES in Las Vegas this year.
French robotics at CES 2018
Not always positive articles about the strong presence of the French at the CES 2018 in Las Vegas are coming out everywhere. Connected objects, mobility, virtual reality or e-health are some of the sectors in which France has distinguished itself on a global scale.
Among the 875 companies present, 275 French companies, or 31%, are present. The United States is the most represented country with 289 companies, followed by the 60 companies from the Netherlands.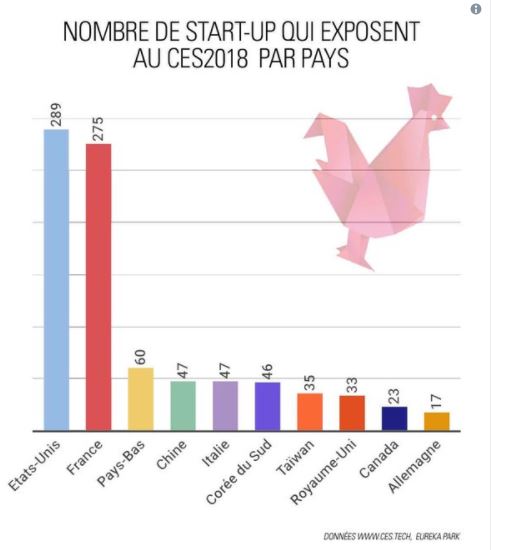 Robots and connected objects but not only...
Taking the pulse of the robotics and connected object market allows you to learn a little more about future trends. This is why you will find in our news the robots that are hitting the crowdfunding platforms.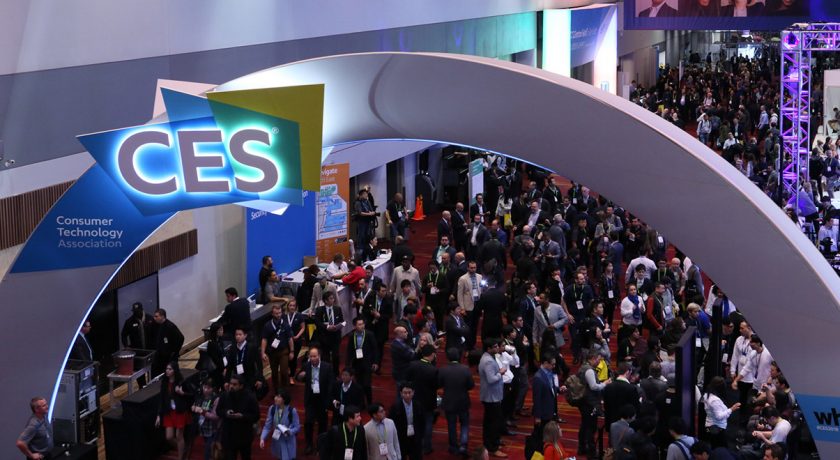 But that's also why you will find below a list proposed by Vipress, of the 31 French products and start-ups that have received an Innovation Award, a coveted distinction for events:
3D Rudder: podal controller for virtual reality
Ark : Lexis, the first "six-dimensional" computer mouse
Aveine: Wine aerator connected
B2B cosmetics : Connected object "Emuage"
Camtoy: Laïka, a robot companion for dogs equipped with a camera, to play at a distance with his pet
CLBC: CLBC connects the walls of the house with "Arkube".
Cosmo connected: After its connected stop light for motorcyclists, the startup will present a model for cyclists, integrating indicators
Decayeux: The mailbox specialist innovates with a connected mailbox and parcels, My Colisbox
Elmer: The family company Hammel robinetterie reinvents itself with the Emler startup, creator of a connected shower
Enhancia: Oria Ring is a ring for musicians to control their music
Euveka: Connected mannequin for textile professionals
Eyesee: Drone dedicated to logistics warehouses
Icohup: Connected radioactivity detection sensor, Rium
Lancey : Electric heating connected with integrated battery
Monkey factory : Mobile application My Bus, a dematerialized ticketing solution for transport
MyBrain Technologies: Audio headset analyzing the neural activity of its wearer offering relaxation programs
Neose pro: Universal "electronic nose" solution
Otodo : Ugo, remote control of the smart home in the form of a "roller" equipped with a fingerprint reader
Qista : Smartbam, connected object anti-mosquito eco-responsible
Rifft: Wireless charging surface for electronic objects
R-pur: Connected anti-pollution mask with nanoparticle filter for cyclists and two-wheelers
MirambeauAppCare: Mobile diabetes monitoring application
Short Edition: Distributor of short stories
Solable: After "The Shower", the start-up will present a new connected object, "LaVie"
Somfy: Connected application for managing the brand's intelligent thermostat
Unistellar: eVscope, portable and compact telescope with amplified vision
Vaonis: New generation design telescope, "Stellina"
Velco: Wink Bar, connected bicycle handlebars
Ween : WeenAI, artificial intelligence platform "as a service"
Yesitis: The inventor of the connected vynil will present a multi-sensor connected box, the Tag sensor, NFC and BLE compatible.
We can still note a large proportion of connected objects and relatively few toy robots, unlike last year. Among them, two models that we presented during the year and for which I invite you to follow these links for more information:
A robot fighting toy robot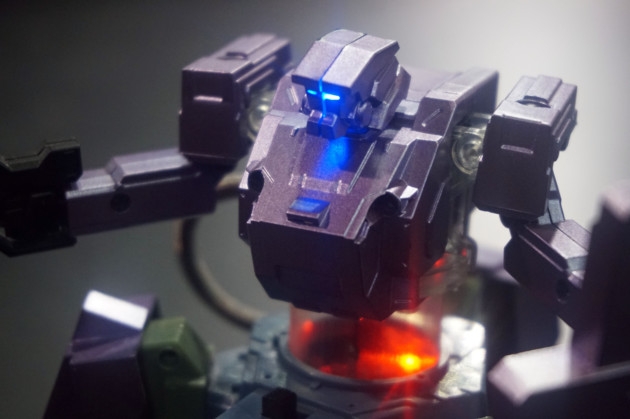 Special mention for a Chinese fighting toy robot that made a lasting impression and was relayed by FrAndroid. In the same vein as the GEIO FPS robot we talked about here, it is a small robot that can be controlled with your smartphone via an Android application. The goal is to face your friends in a fun robot fight:
Activate your shield
Launching attacks
Shooting at opponents
The Smartphone application in addition to control serves as an additional indicator such as the display of the remaining life or the result of the fight. An innovation that goes beyond the beaten track and over-represented connected objects at this Consumer Electronics Show.
CES Video
For the most information-loving people who would like to know more, I invite you to watch this video presenting "The best" products of the show but also to go directly to the CES 2018 website.