Christmas is coming soon and it is the opportunity to look for the perfect gift for your children. If you follow High Tech a little bit, you know that children no longer even speak in SMS language but simply with Emojis. What better way to interest them than with a programmable robot that uses the same form of language.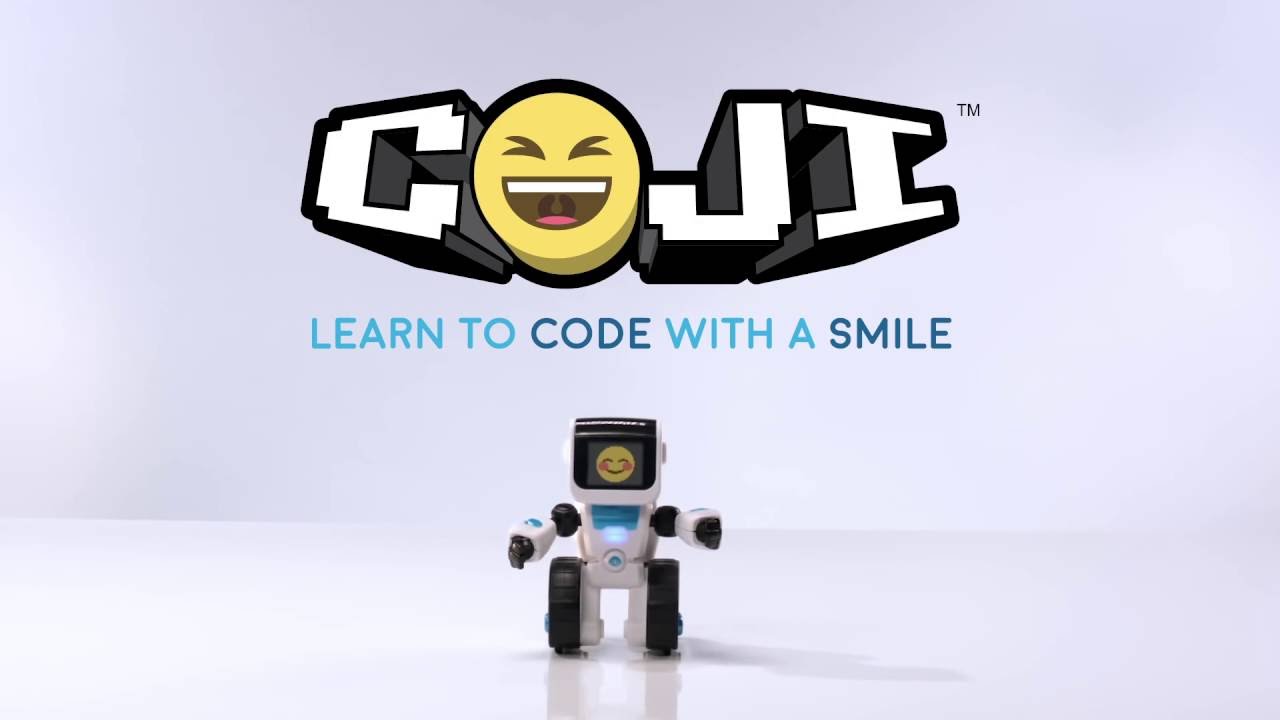 We'll tell you more right away about WowWee's Coji robot, which speaks in Emoji!
Presentation of the WowWee Coji educational robot
And yes you have of course heard educational robot! This is the playful advantage of these new robots, they allow you to have fun but also to learn. The robot Coji also gets its name from the mix of the words Emoji and Coder. Its objective is to introduce the youngest to the basics of coding and programming but also to offer a game experience through its application.
In general, coding is sophisticated and often boring. But this Coji interprets the computer codes in Smiley, much more fun and entertaining.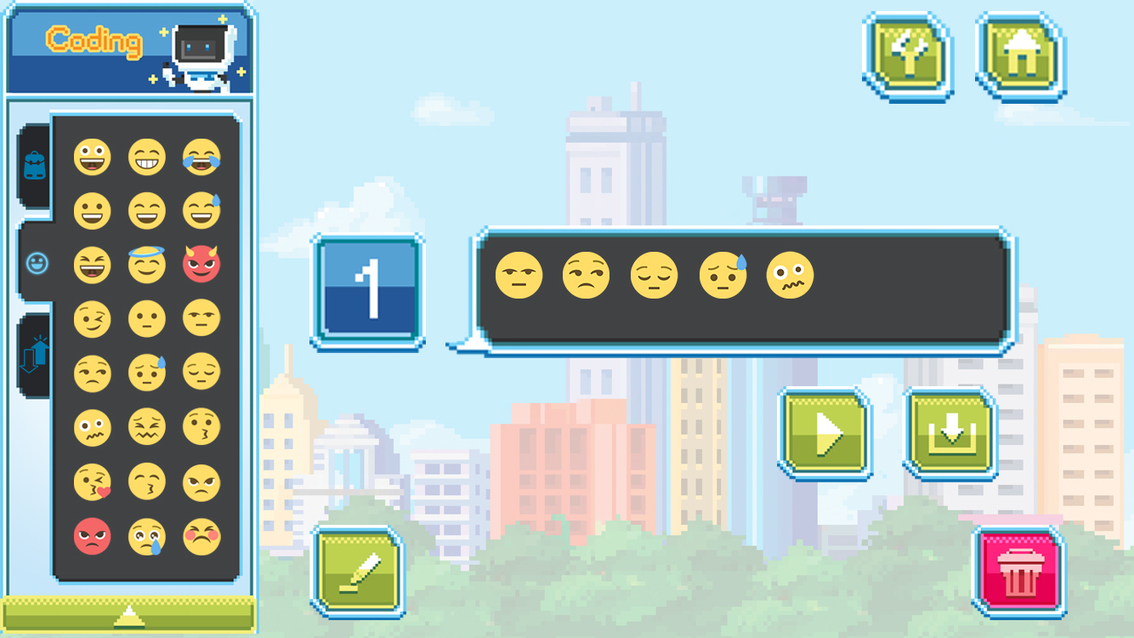 This toy robot looks like a mini astronaut. His face is a screen, which makes the Emojis appear and emits a particular sound or music. His ears are the buttons used to change emotions (Emojis). The fun part is its interaction with its user thanks to the buttons on it but also to the Coji application, developed by WowWee especially for the robot.
The robot's operation is simple: you press the button to select Emojis, then you lightly tap on its "head". Coji will be subjected to the chosen emotion by emitting the sound effect associated with his reaction.
COJI App, several ways to play with this robot
The Coji application provides many additional features and makes the gaming experience much more interesting. This application is compatible for users of Android and IOS systems.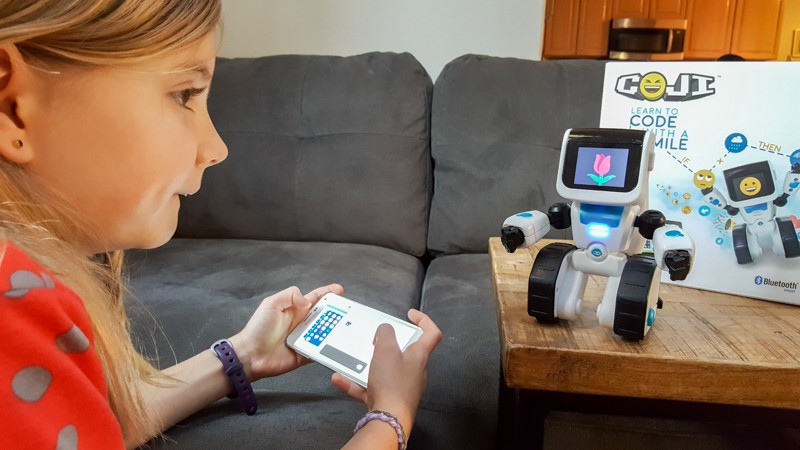 Memory game
In this game mode, Coji will present a series of Emojis on his screen, which the user must memorize in a given time, before reproducing them. In the first round it shows an Emoji, in the second two, in the third three, etc... A good way to work on memorization but also to be satisfied with its results since the WowWee robot will not fail to celebrate your victory with you.
Macro labyrinth
The Coji application's labyrinth game mode offers 5 scenes: park, city centre, airport, snow valleys and station. Each scene has 10 levels whose difficulty gradually increases. Without passing the lower level, you can't unlock the next one.
This game works on problem solving: the player must find the way out.
Order Center​
This game mode allows you to customize the Coji robot. This requires designing a series of actions and emotions to be programmed on the tablet and then recording them on Coji. It will then execute your chain of action. The user can become a real "coder" while playing.
Remote control
This game mode allows you to transform your smartphone or tablet into a remote control. The use and handling are very simple.
Be careful, if we don't have fun with Coji for a while, he'll feel lonely. To get your attention, he will move, talk and sing in a fun way.
The WowWee Coji robot is recommended for children from 7 years old.
Video of the Coji robot
Finally, I suggest you discover this video of the robot, in order to get an idea of what it looks like and what it can do.