WowWee is a leading creator, developer, trader and distributor of toy robots. The brand revolutionized the world of robots and toys with the release in 2004 of its first success Robosapien. It has changed the way we interact with robots and given them a prominent place in homes around the world. From now on, anything is possible: create his robot, remotely control it, interact with it, make it fly and even teach it things or develop a real relationship with it.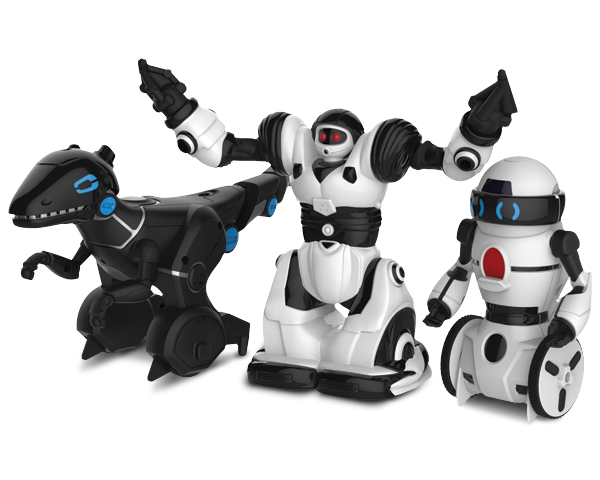 Since its first success, WowWee toy robots have never ceased to surprise us. Every year at CES Las Vegas, (the largest gathering of robots and connected objects in the world), WowWee presents its new state-of-the-art robots, whose name is often on everyone's lips. This is how we have been able to discover year after year:
Toy robots Coder MIP or Coji with whom you can develop a real relationship
Fingerlings robots to put at your fingertips and interact with
The CHIP dog robot that will behave almost like a real dog
Miposaur robots and their robotic balls to explore with Smartphone applications
The programmable Lumi drone and its different game modes for budding pilots

This year again, WowWee toy robots will be part of the show with new products soon to be released and that you will of course be able to discover on Robot Advance. Robot dog, dinosaur, drone, humanoid, monkey or zombie, what does this robotics specialist have to offer us?