Lumi is the new remote-controlled drone, the latest addition to the WowWee brand. More than just a drone, Lumi is a real toy robot, with which you want to share beautiful moments. Driving it is literally child's play, thanks to the dedicated application to install on your smartphone. The major advantage of this drone is its ease of use: its fluidity and intuitive controls will delight both young and old. At the cutting edge of technology, the WowWee Lumi drone is able to orient itself safely to make it easier for you to fly. This promises beautiful afternoons of fun for all the family!

Click on the image above to access the Lumi drone product sheet
The WowWee novelty
WowWee is the specialist in toy robots of all kinds. The robots developed by WowWee have the particularity of being at the cutting edge of technology, while favouring a rounded design. A pioneer of the programmable robot, WowWee revolutionized the world of play with its Robosapien robot in 2004. But also dogs, dinosaurs, humanoids or remote-controlled cars, WowWee has developed a very wide range of robots, in which everyone will find their happiness. The Lumi drone is no exception to the rule: like other WowWee robots, it will entertain children of all ages with its engaging design.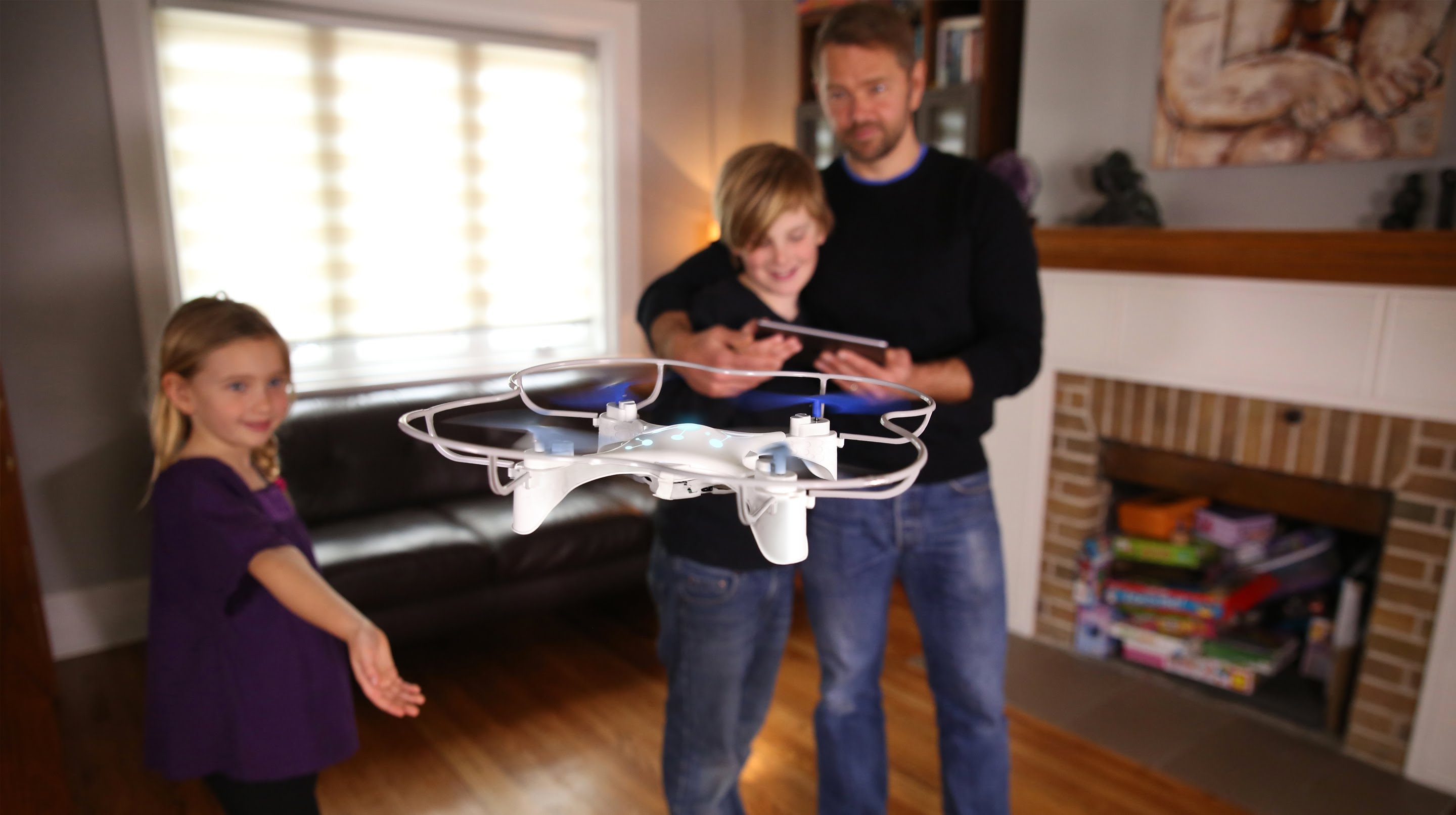 WowWee Drone: characteristics and specificities
Lumi is a quadricopter drone equipped with degraded blue lights that make it really charming. In addition to being very cute, the Lumi drone is remarkable for its ease of use. Lumi uses BeaconSense technology, which allows it to locate itself precisely in space. Thus, the remote-controlled drone detects obstacles on its own, which greatly facilitates driving when you are a beginner: Lumi is able to avoid walls like furniture, which will allow you to play safely in your house or apartment.
A toy robot above all, Lumi has been designed to be accessible to everyone and fun in all circumstances. With its Follow Me mode, it will follow its masters everywhere: for that, you just have to move around carrying the pod provided with the robot.
The application of the Lumi drone​
​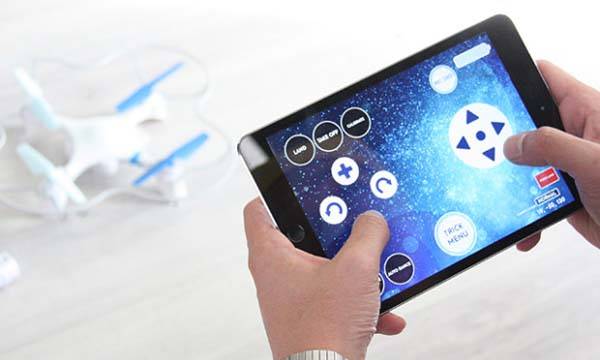 To control the Lumi remote-controlled drone, nothing could be easier: simply download the drone application, available on Apple or Android. Then you can control it from your smartphone or tablet directly.
Lumi is above all a robot designed to be a playmate. Thanks to the mini game To The Beat, you can take on challenges, alone or with others. It will be necessary to reproduce the sequence of light emitted by Lumi on your screen. But be careful, if you are wrong, Lumi the joker will have fun losing a little altitude, beware of falling!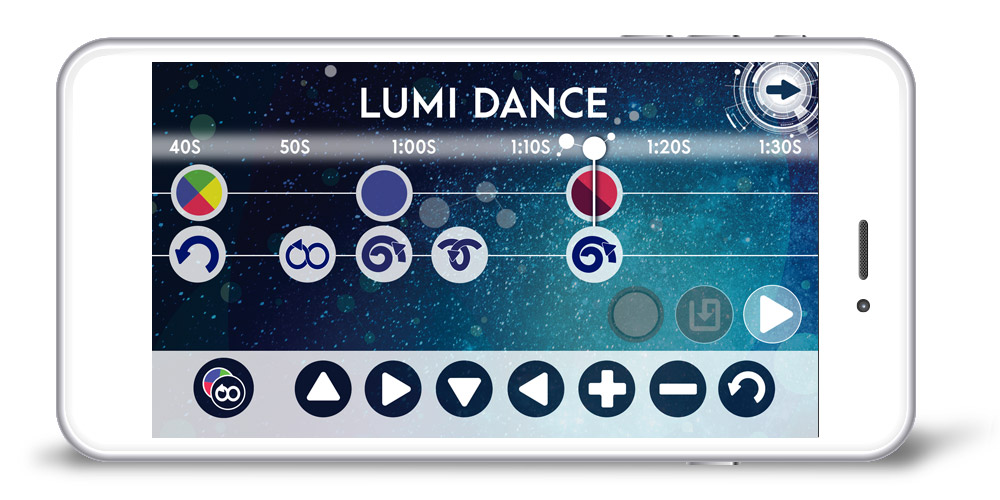 The application also features a choreography mode, in which you can let your artistic talents express themselves. You can program WowWee's drone as you wish, so that it can chain all the movements and lights you want, so you can party with it to the sound of your favorite hits!
The Lumi drone in action
To finish, I suggest you discover this video of the WowWee Lumi drone in order to learn a little more about these possibilities!