LEGO and LEGO Education are indisputably the best known and most loved brick building brands for both the general public and schools. Let yourself be seduced by LEGO toy robots that are fun, exciting and of impeccable quality, but also by educational kits that allow students to become familiar with robotics and programming. Robots to build, programmable and thanks to which the imagination of the youngest and oldest will have no limits.
Find here all the LEGO and LEGO Education products in our catalog :

LEGO Education:
LEGO MINDSTORMS Education EV3, LEGO Education SPIKE, LEGO Education WeDo 2.0, LEGO Education Machines And Mechanisms or LEGO Education Duplo Preschool.

LEGO:
LEGO Power Functions, LEGO Technic, LEGO Mindstroms EV3 Home, LEGO Boost, LEGO Minstorms Robot Inventor or LEGO Classic.
Robot-Advance is a reseller of LEGO Education products and accompanies you in equipping your schools and classrooms with all the brand's products. A request for information? A quote? A new reference? Contact us directly by e-mail at contact@robot-advance.com or by phone at 04 37 47 91 45.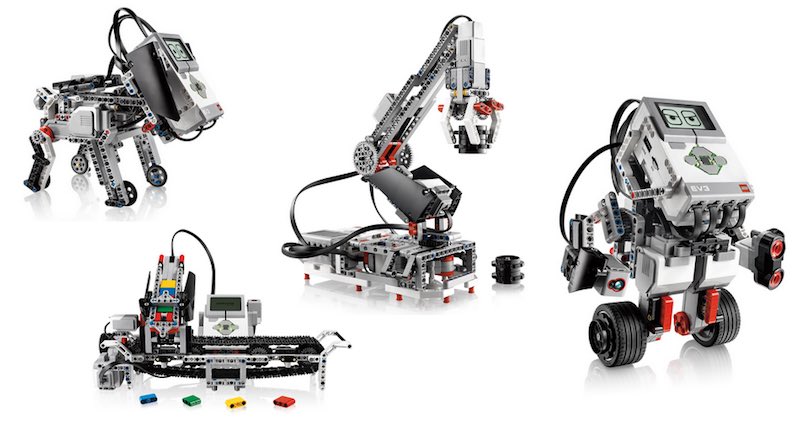 Robot Advance takes you into an immersive gaming experience and offers you robotic Lego products that you can build yourself or program, but also additional Lego Power Functions parts that allow you to bring to life the basic building kits you all have at home: remote controls, motors, lights, batteries, receivers... Additional components that will allow you to robotize all your Lego, program and control them remotely like never before.
Building a motorcycle, a boat, a helicopter, a crane or a Lego car is already a once-in-a-lifetime experience, but it is much more striking when your construction comes to life and offers interactions such as retractable landing gear, a self-contained conveyor belt, an electric crane arm, or motorized butterfly doors, hood and car wings. This is what the Lego Technic and Robot Advance robots offer you to further immerse yourself or your children in the world of robotics and all it has to offer to play and have fun.
Those who are curious about computers can turn to Lego Mindstorms EV3 or Lego Mindstorms EV3 Education / Robot Inventor to build the Lego robot they want according to the models offered and program them to perform various actions. A programming system that is simple, imaginative, detailed and powered by a very large community of fans.