First brand to merge technology and personality into a toy, WowWee is one of the undisputed leaders in the toy robot market. Having already revolutionized robotics with its Robotsapiens in 2004, which had sold 6 million units worldwide, WowWee is doing everything possible to offer us ever more innovative and high-performance toys. The brand constantly strives to develop the best products, offering a range of toys ideal for young and old. You can discover the brand on its website http://wowwee.com/ or on the social networks Facebook, Twitter and Youtube.
Find on this page the best robots of the WowWee brand, waiting for the next innovations that should arrive soon!
The monkey robot Fingerlings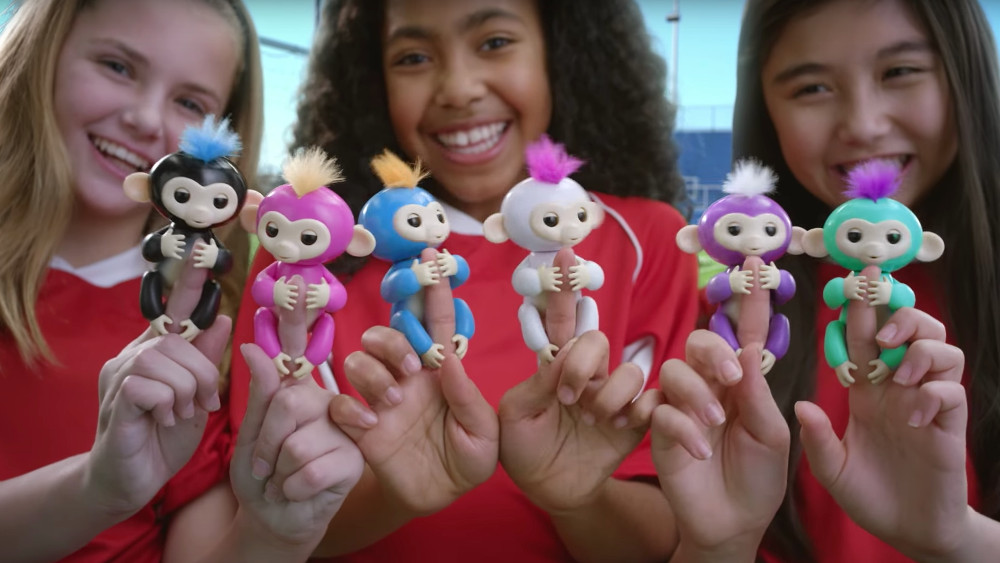 Known for its state-of-the-art robots, WowWee offers models whose prices can be discouraging to some. But not this time since Fingerlings is a robot at less than 25€, which does not take anything away from its components, its characteristics and its possible interactions. Fingerlings are a range of small monkey robots with sparkling colours that fit in your hand. Literally, since they are equipped with small arms that grab your finger, like a monkey on its branch. For about twenty euros, you can adopt yours!
Like all WowWee robots, Fingerlings react to touch and movement. Equipped with two sensors and programmed to have 40 different reactions, the Fingerlings are a high-tech concentrate in a small robot of only 14 centimetres! The Fingerling's head is mounted on a servomotor, which activates a movement: when you turn it on, the little monkey shakes his head and says hello. Its sensors allow it to interact easily with the child. And all this for a very small price! For a better idea of Fingerlings' extraordinary abilities, visit the WowWee Youtube page!
The Hoopy Ouaps robot for babies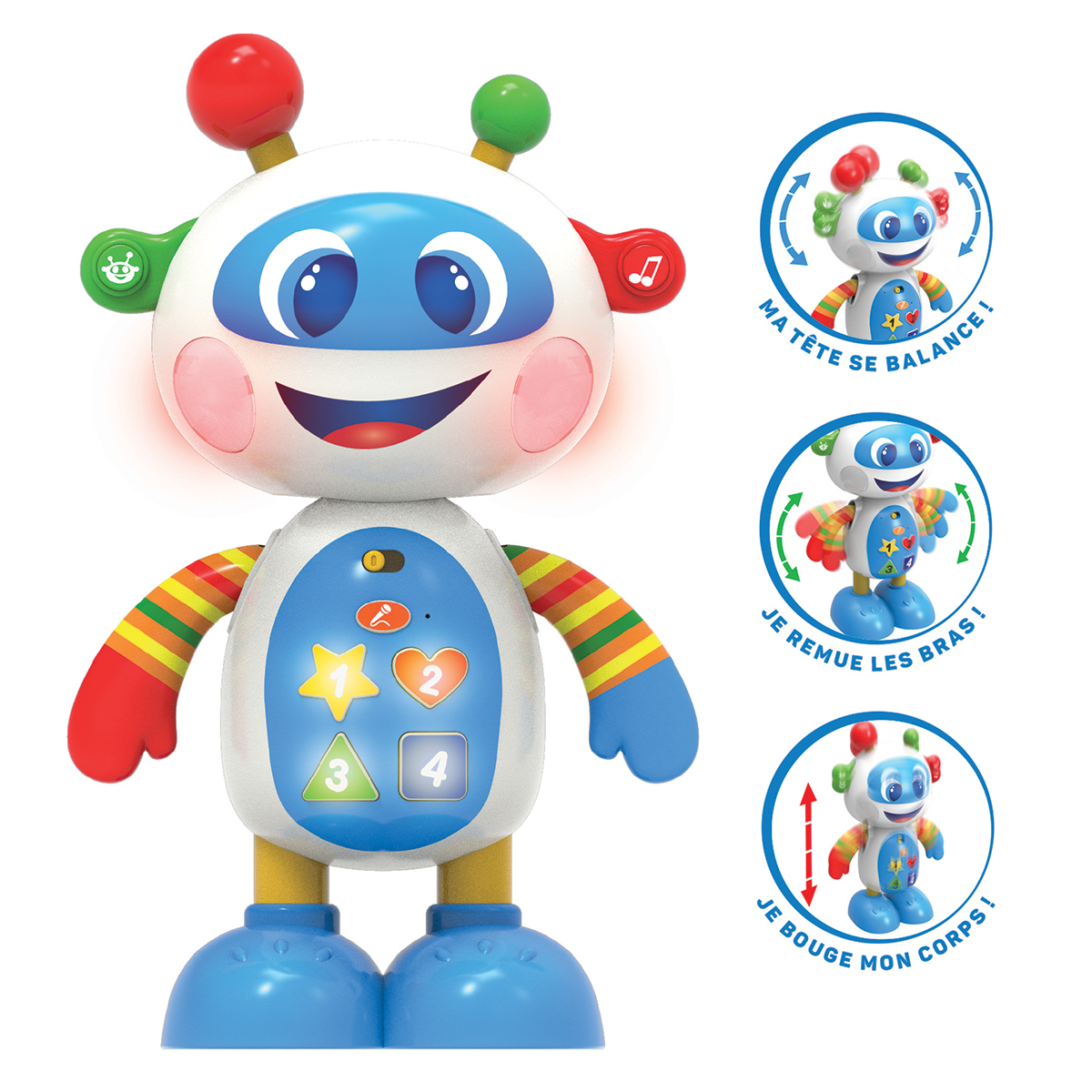 This other new product, 2017 Hoopy Ouaps, is aimed at toddlers from 9 to 36 months old. With a very colourful design and different textures, it is an ideal companion for awakening your toddler and will accompany him during his growth. Designed to be the ideal buddy for babies, Hoopy Ouaps is a play companion for your child. Thanks to its multiple features, it will be quickly adopted and it will be difficult for him to part with it!
Its different textures are an undeniable asset for your child's development, since at this age they must explore and develop their 5 senses, especially their touch. Hoopy Ouaps has 3 game modes.
A music mode to sing and dance with the child
A quiz mode to learn colours, shapes and counting
A voice recording mode: your child talks, and Hoopy repeats everything he says to her while singing!
Equipped with numerous light and sound effects, the WowWee Ouaps robot will feature 3 original melodies and 3 songs.
It uses 4 AA batteries not included.
MIP and MIP Coder robots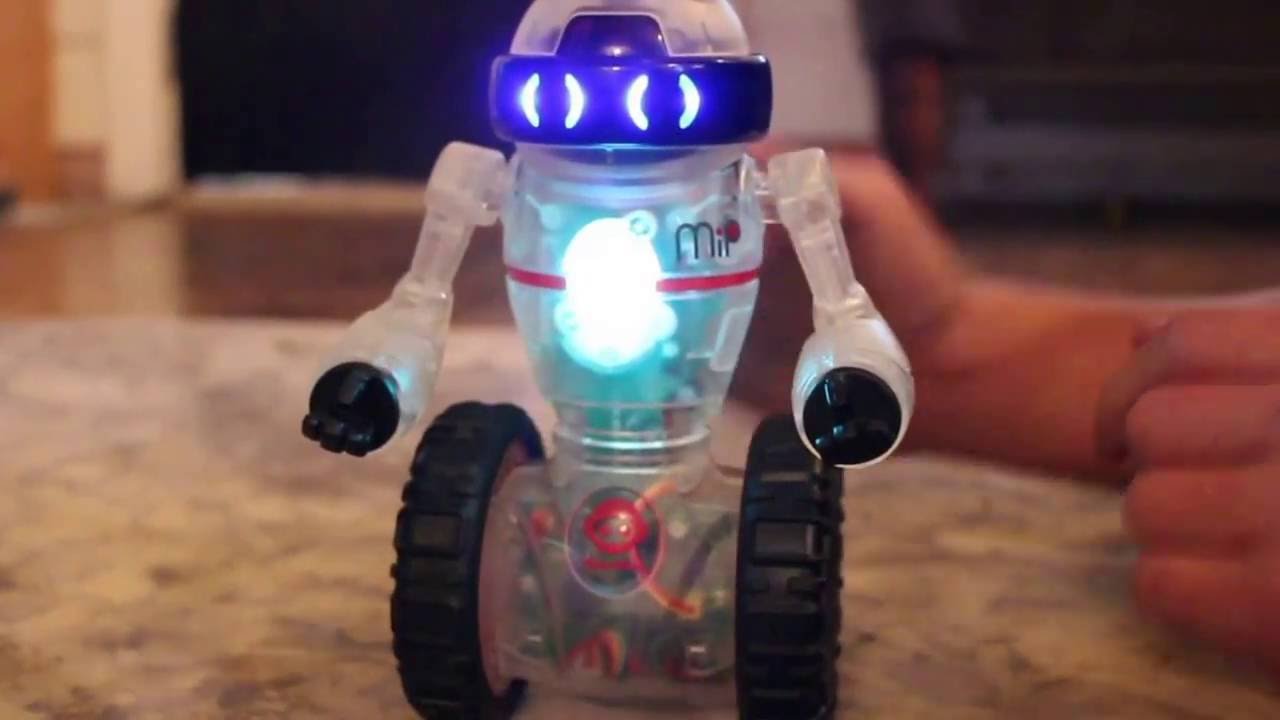 Already famous for the multitude of interactions it is capable of, WowWee's MIP robot is one of the brand's must-have robots. This robot compiles the latest technologies, is easily controlled with a simple hand gesture (thanks to GestureSense technology). It offers no less than 7 different game modes!
A normal mode where he reacts to hand movements or slamming.
A dance mode, MIP has built-in songs.
A board mode that offers a game of balance and speed.
A cage mode, where you will have to disrupt the MIP path with your objects.
A tricks mode, which will allow MIP to learn from the movements you will teach him.
A stroll mode where MIP will simply move around avoiding obstacles.
As you can see, MIP is a technological gem with many resources. Equipped with a dedicated application, it is even easier to control. Thanks to its many sensors, it reacts to its environment and multiplies interactions.
For even more customization, you can opt for its brother the MIP Coder. Thanks to its application, you will be able to control its reactions. Fully programmable and customizable, the MIP Coder operates on a rechargeable battery, unlike MIP, which operates on batteries.
The LUMI drones and My first drone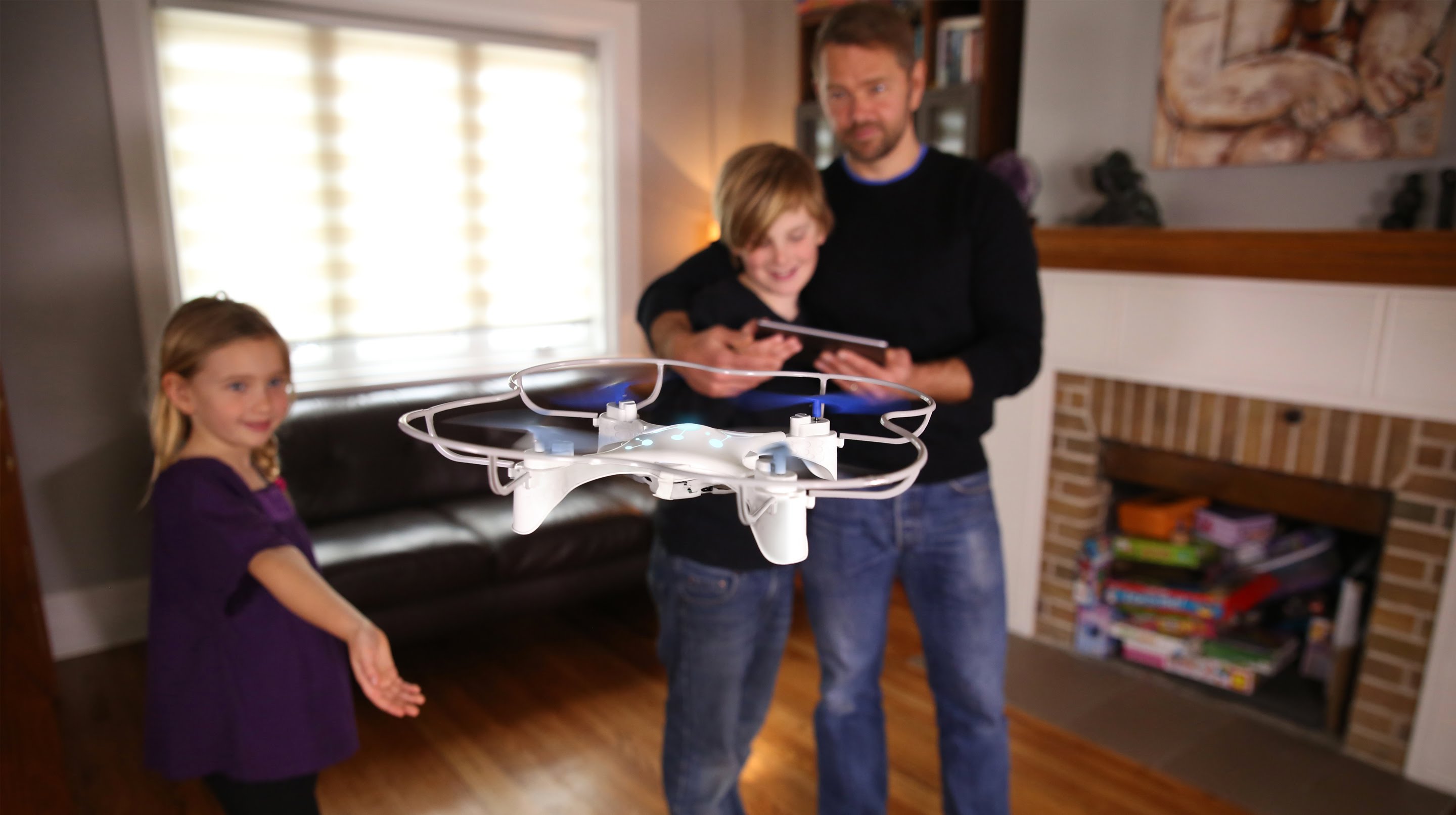 Vous êtes plutôt intéressé par les drones ? Ca tombe bien puisque la marque propose également dans ses nouveautés 2017 deux modèles qui ont de quoi séduire. Des drones ayant pour fonction première le jeu et la prise en main facile d'un utilisateur qui n'aurait pas encore ses premières heures de vol.
The WowWee Lumi drone is a new feature that comes with an intuitive application, which allows a quick handling of the device. Equipped with BeaconSense technology, it moves more easily through space and detects obstacles on its own to avoid them. Piloting is therefore greatly facilitated. The Lumi application will also allow you to play mini-games with your Lumi. A mode will make Lumi automatically follow you wherever you go, as long as you are equipped with the pod provided with it. With a range of 8 minutes and a range of 4 metres, Lumi is an ideal toy for children and teenagers alike.
But for even younger children, we recommend that you purchase a My First Drone. This robot, designed for children from 5 years old, is reinforced with a double strapping for more safety. With an extra easy piloting system, the little ones will be able to familiarize themselves with UAV piloting, before being able to access more elaborate models as they grow up.
In the same vein, the WowWee brand also offers My first firefighter helicopter: Safe and easy to control, it could please your children who will be eager to fly to save the world!
WowWee is just one of many brands, check out our toy robot section to discover more. We also offer many news about toy robots on our blog!