In recent years, animal robots, and especially dog robots, have been stars in the toy industry. With ever more impressive technological advances, the brands are offering us ever more enjoyable and realistic gaming experiences. Market leaders, the WowWee, Zoomer and Silverlit brands offer us powerful dog robots, which will make ideal Christmas gifts for your children. A wide variety of models is available, for all expectations, needs and budgets. So let yourself be tempted by one of these technological jewels and let yourself be guided into the Robot Advance universe of these new pets.
WowWee's CHIP dog
The latest addition to the WowWee brand, the CHIP dog was unveiled at CES 2016 in Las Vegas. At the cutting edge of technology, the CHIP robot is really unlike any other dog robot on the market. You could be mistaken for a real one, thanks to BeaconSense and GestureSense technologies that make your interactions natural. Its tactile sensors and voice recognition make it possible to develop a real complicity with the robot. Thus, he reacts to his environment, to your caresses, as well as to your clapping hands or your orders. With Bluetooth, connect your dog to your smartphone and discover an application that will strengthen your understanding of this new kind of dog.
WowWee CHIP dog on Robot Advance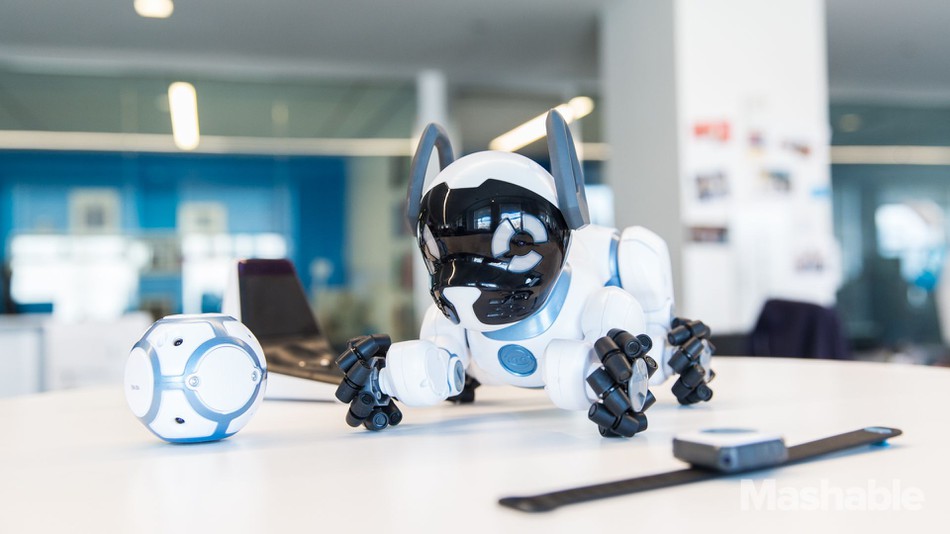 A guarantee of quality, the WowWee brand delivers us a robot intelligent dog that is truer than life, guaranteeing a unique gaming experience. It comes with high-tech accessories such as the Smartband, a small wristband remote control that allows the robot to recognize you. You can also play ball with him and his Smartball, which he will hasten to bring you back if you send him! Finally, no more battery worries, since the CHIP dog, once its batteries are low, will go to its charging station on its own.
The Dalmatian dog 2.0 from Zoomer
Flagship product of the Zoomer brand, one of the leaders in the animal robot market with its models of dogs, cats, monkeys and hedgehogs. The Dalmatien 2.0 is also a reference model that is still among the top Christmas toy robots. Despite the age of the model and a more affordable price than the CHIP of WowWee, it is not to be overlooked from an interaction point of view. Elected Toy Grand Prix and Toy Star, it offers a realistic and fun gaming experience. Zoomer, for this product, has opted for an elegant and realistic model, which reacts to nearly 50 voice commands thanks to its artificial intelligence technology. Equipped with sensory sensors, it detects obstacles and movements to react accordingly and move autonomously.
Dalmatian Dog 2.0 from Zoomer on Robot Advance
​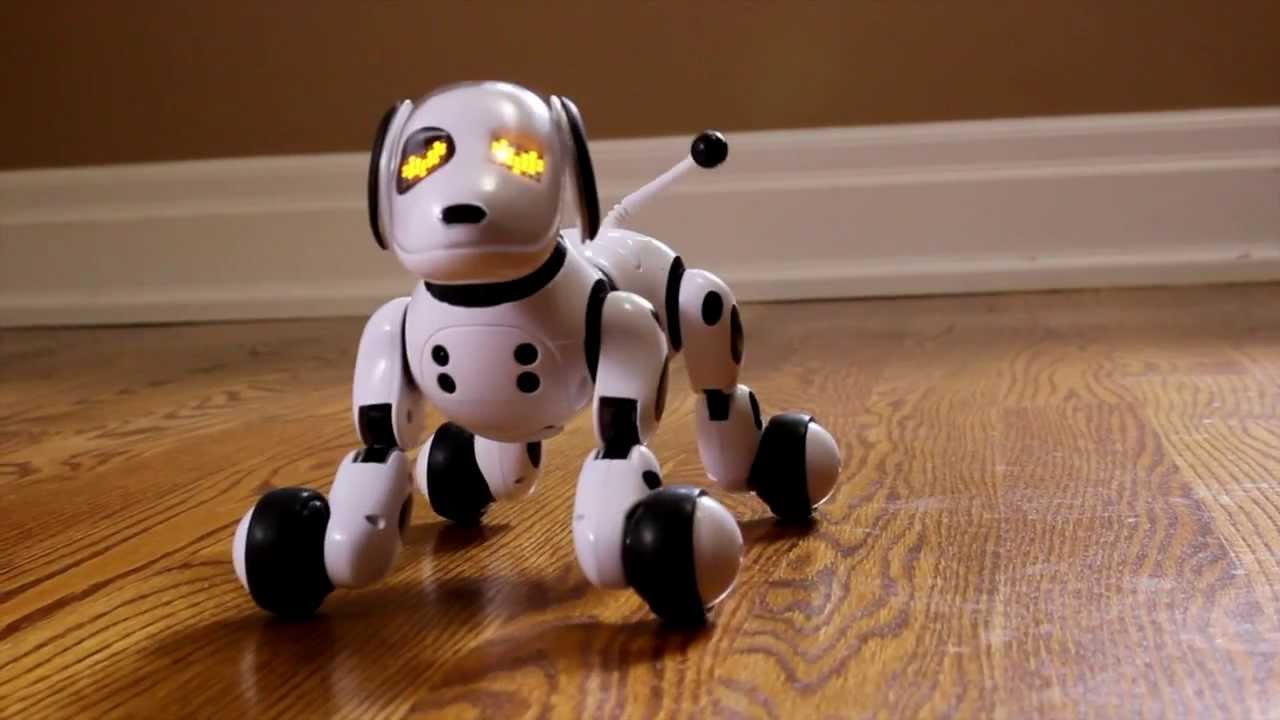 Comes with an instruction manual, it is by playing with it that you will discover what this robotic pet is capable of. 25 voice commands are available on the manual, the others can be found on the Zoomer website or on their Facebook page. The Zoomer Dalmatian 2.0 is a dog robot for children 5 years and older, delivered with a Lipo battery that recharges via a USB cable provided with the purchase.
Silverlit's Pupbo dog
Another little gem of robotic technology, the Silverlit Pupbo dog is an ideal companion for young children from the age of 5. It is the latest model on Robot Advance and available in blue for boys or pink for girls. Elegant design, perfect finishes and features close to the behaviour of man's best friend. Pupbo will answer the name given to him by his master, since it is possible to rename it according to your wishes. Ultra articulated, it is equipped with 4 motors:
One in the head
One in the front legs
Two in the hind legs
This allows him to recreate the dog's movements as well as possible. In order for it to move independently, it is also equipped with a sensor to detect obstacles and thus not get stuck under a piece of furniture or in the corners of the room.
​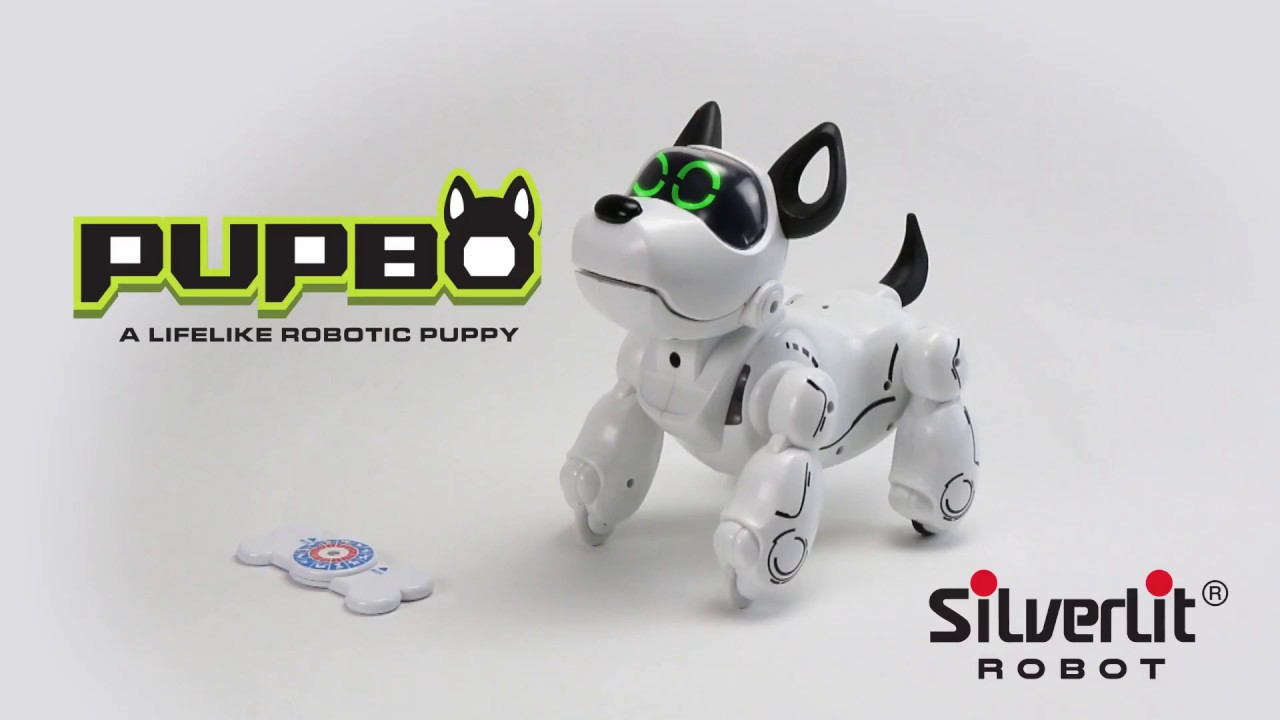 To make immersion even more effective, the mobile application of the Pupbo dog robot will allow your child to monitor his mood, physical fitness and abilities. The application also allows you to follow the learning of Pupbo, and to unlock skills. Pupbo responds to the voice and his training is progressive, just like a real dog! Pupbo is ideal for teaching children that a pet is not just a doll, but that they need to be cared for. This robot uses 4 AA batteries, not included.
Dogs Marcus and Stella Zoomer Patrol
The fourth and final model presented here features the Patrouille Patrouille cartoon, which many children are fans of. Yours too? That's good, Zoomer offers you two models of dog robots derived from the animated series that amuses our little ones so much. Suitable for children from 3 years old, the Marcus and Stella robotic dogs are ultra realistic both in relation to the pet and the characters in the cartoon. They will make an excellent Christmas gift but also ideal playmates. Just like the Dalmatian Zoomer, Marcus and Stella move alone. emit more than 150 different sounds, and react to the voice. More than 80 missions and tours are recorded in these small robots, allowing a wide variety of interactions with the child.
​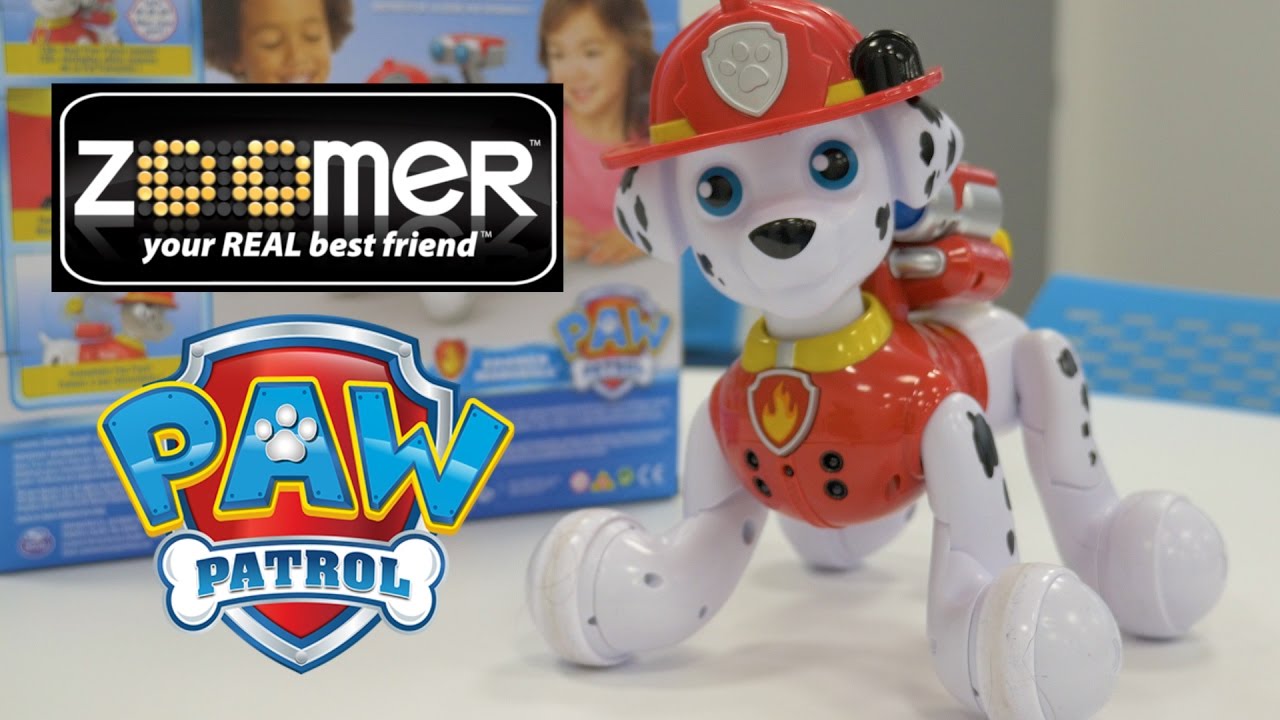 Able to sing, dance, follow your child and react to tickling, they offer a real play experience for your child who can have fun without having to worry about his favorite hero! Each robot has a backpack that turns into a projectile for Marcus, and unfolds for Stella, reproducing the characteristics of the cartoon heroes. Equipped with infrared sensors, they are very autonomous in their movements, also thanks to their 4 driving wheels. They work with batteries, not included in the purchase.