This is the Droid you are looking for!
When STAR WARS 8 – LE DERNIER JEDI will be released in cinema this winter, there is one that didn't wait so long to make a major comeback: the famous droid heir of R2D2, I named BB-8!
This is what Sphero proposes at least, manufacturer of miniature comeback of the famous robot.
A connected toy robot will give fans of the new intergalactic trilogy real pleasure, both little and big children!
Sphero and essential Smartphone
​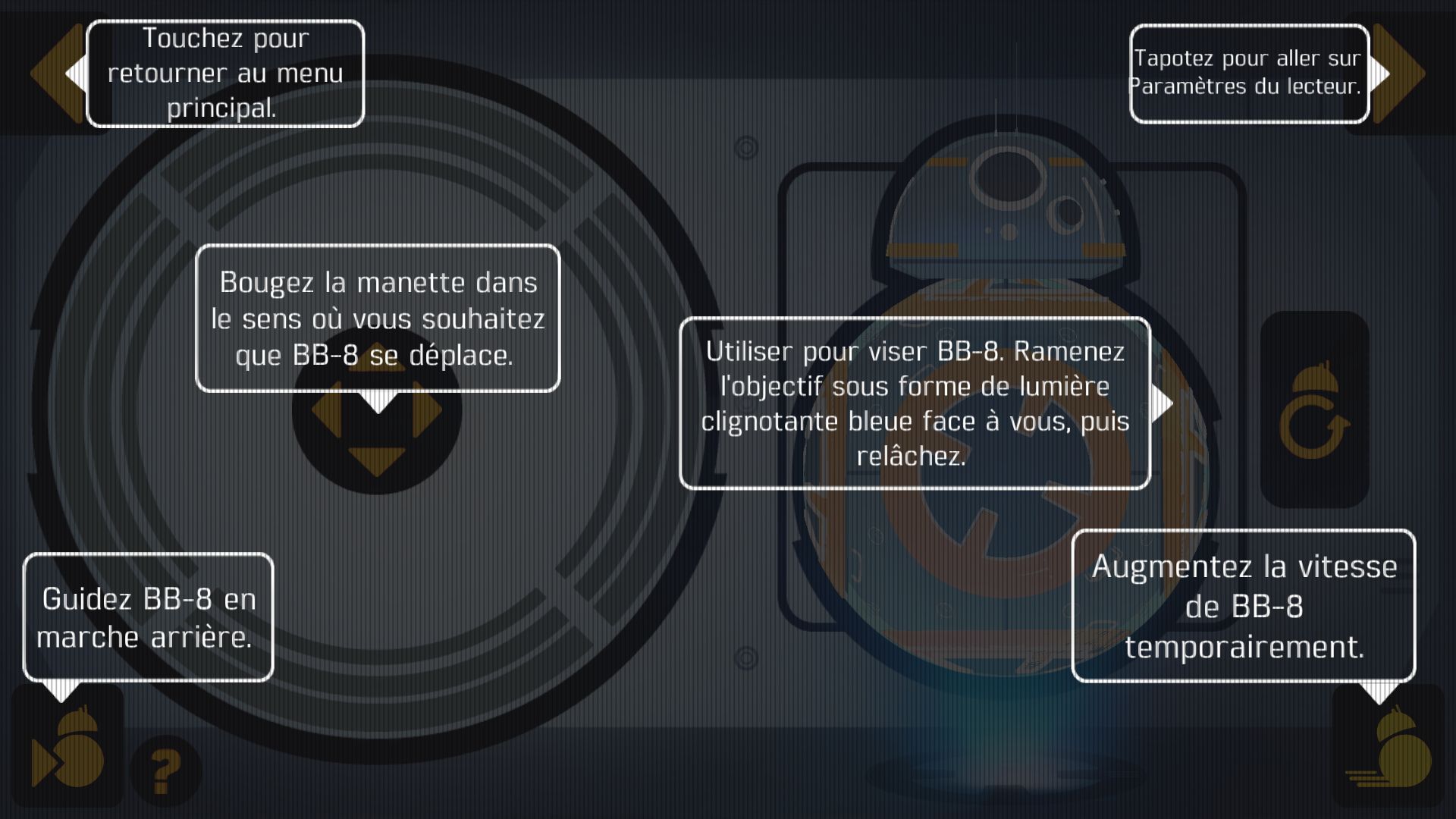 Sphero BB-8 is a connected robot that requires a smartphone application. This App easy to use and astonishment intuitive allows to control easily connected objet. L'App is available on Google Play and Apple Store, in other words, on Android (a droid available on Android, what a coincidence!)
Application is provided a very beautiful design, faithful to the STAR WARS spirit, very simple to use and allows a multitude of options in order to interact with your own Sphero BB-8!
Play with Sphero BB-8
It is really on this point that we can only congratulate the developers of this beautiful toy robot ! This App, exclusively in English, allows four impressive options:
First of all, DRIVE: option: thanks to your smartphone, simply lead the robot in the direction you want and let it run…very fast! So fast that it will frequently occur that your Sphero crashes with a wall. Don't warry, it will react like in a film, by grumbling kindly! Besides, you can choose in this application among several very realist emotions and expressions, by selecting the icon you desire.
Then comes the PATROL: your Sphero 2.0 will go autonomously in order to familiarize itself to its environment, analyze and discover the space where it evolves. Just like a reel droid on a mission.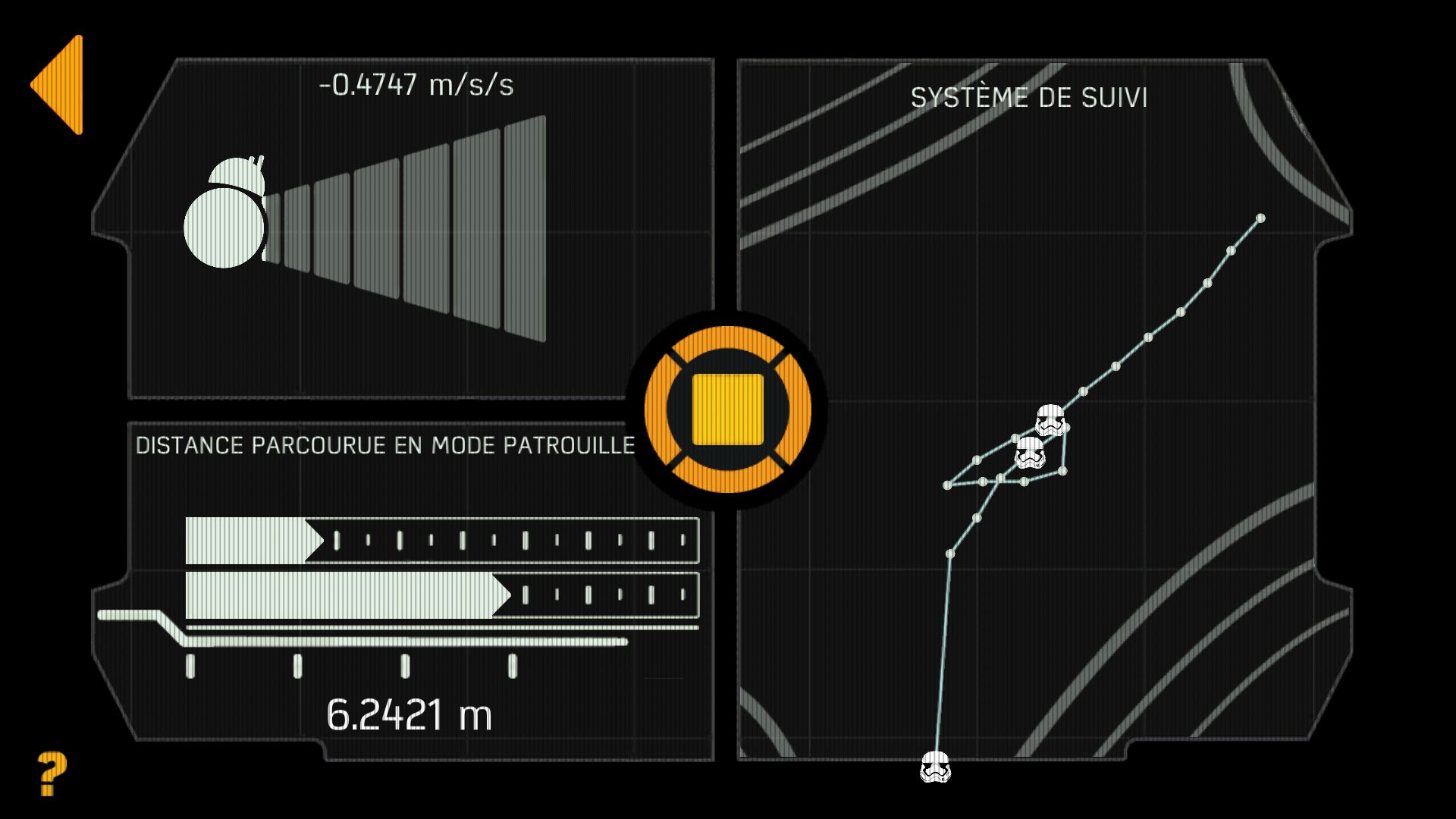 WATCH WITH ME option. Obviously one of the most playful options in the application! Simply place Sphero on its recharging base and release the film STAR WARS the force awakens or ROGUE ONE: a Star Wars Story to see the little robot reacts in the film and do its commentaries! A very nice interactive option.
In the end, HOLOGRAPHIC MESSAGING option allows to record a video that the robot will transform into a hologram, like in the film in the style of the Leia Princess with R2D2!
Well, this connected robot?
Undoubtedly the most faithful replica of the orange spherical droid of the new STAR WARS trilogy, this toy is aimed at children and enthusiasts who will be delighted to use it. The notion of interaction is very important and allows to go further in the options of games. The mobile application on Smartphone is essential here to enjoy all that the Sphero BB-8 can do.
Positive side, we can remember:
Easy handing
Very complete application for young and elder children
High strength
Waterproof robot
One hour of autonomy
Sphero Star Wars in video
The video presentation is worth a look for its realization, it feels like in the film! And what better than a video to discover all what the Sphero robot can actually do?