WowWee Robots
Robot Advance offers you a resume of all the WowWee robots available on our online shop. Technologic toy robots, fun and endearing for interactive entertainment times.
From the humanoid robot Robosapien to the Miposaur robot as well as the equilibrist MIP, discover characteristics and strengths of all WowWee robots.
Robosapien X and Mini Robosapien
​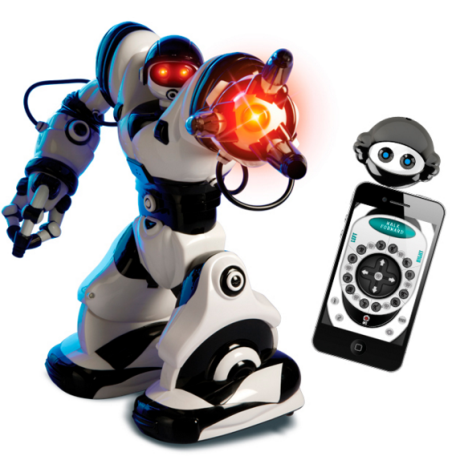 Two humanoid robots in mini and standard version. The Robosapien X is equipped with fast and functional arms with clamps, different movement modes (fast or quick) and is remote-controllable thanks to a free application.
Recommended for children aged of 8 and more, this robot can also be infinitely programmable in terms of steps and moves.
See the WowWee Robosapien X
Robot MIP by WowWee
​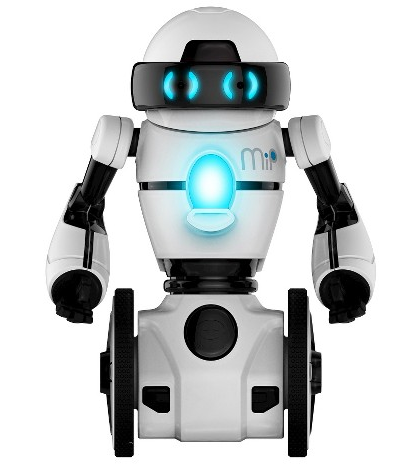 MIP is an interacted toy robot (lien rubrique) connected, thanks to an app. It offers many possibilities of game and navigation. A remote-controlled robot balancing on two wheels and directed with the navigation system GestureSense.
This WowWee (lien rubrique) robot daces, boxes, interacts by changing mood but also follows the path you draw!
See the WowWee MIP White
See the WowWee MIP Black
​
Miposaur and Roboraptor
​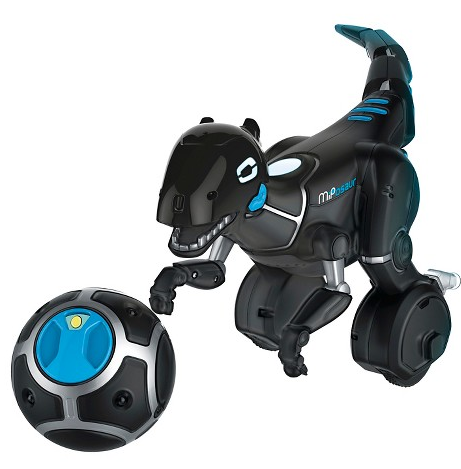 Miposaur and Roboraptor are two remote-controlled robots (lien page sommaire) via tablet or smartphone, offering an interactive game experience according to your moves and your behavior.
The Miposaur will have surprising reactions if you pull its tail, hide its eyes or shake its ball. As intelligent as a domestic pet, you can closely watch its emotions but also organize football matches of fights between other dinosaur robots.
See the WowWee Miposaur
Roboraptor can be programmed to be careful, playful or hunter and will use its numerous sensors to detect objects, bite them, avoid obstacles, hear sounds or even reacts when you pet it. An interactive and surprising toy robot to tame!
See the WowWee Roboraptor
​
Tipster version française !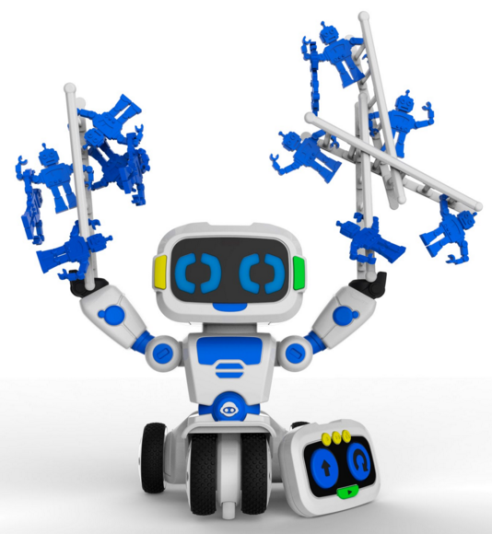 Le robot télécommandé Tipster de WowWee a été spécialement conçu pour les touts petits ! Dirigeable et toujours accompagné de son cylindre de rangement, Tipster fera le bonheur des enfants comme des parents. Il dispose de 5 modes de jeux et est conseillé aux plus de 3 ans.
​
Robots Zombies WowWee
​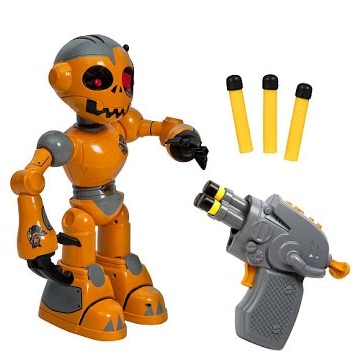 Un robot jouet étonnant à l'apparence d'un zombie, que vous pourrez télécommander à l'aide de son pistolet fléchette. Contaminé par le virus, il devient incontrôlable et il faudra alors le combattre. Une fois passé, vous pourrez de nouveau en prendre le contrôle par télécommande !
Amusant et interactif, vous n'aurez pas le temps de vous ennuyer.
Voir le robot Zombie WowWee