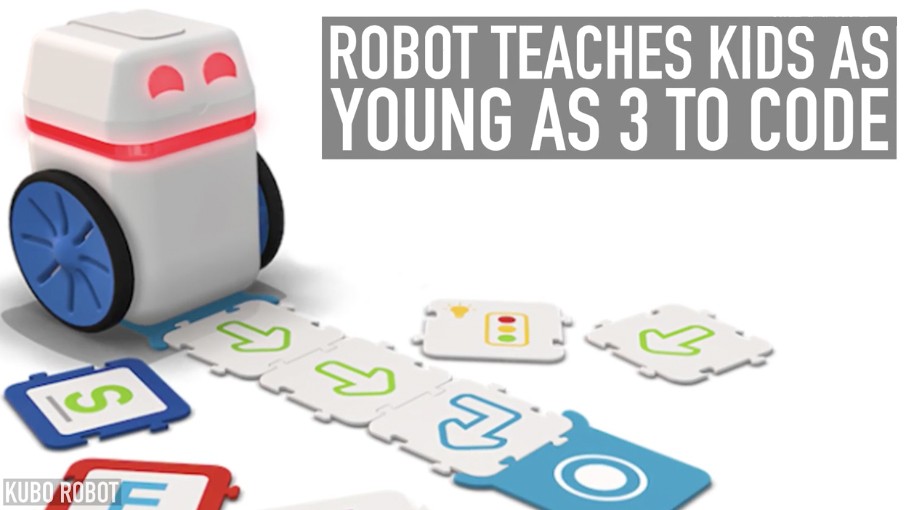 The KUBO robot is not programmable but very educational. Its programming learning system without a screen but in the form of a puzzle makes it a perfect learning tool for children from 4 years old and therefore very young.
The objective of KUBO is to democratize technology and accelerate learning in a simple, intuitive and above all fun way. KUBO is the only jigsaw puzzle coding solution in the world, making coding literally as simple as putting together the pieces of a puzzle.
KUBO comes with Tag Tiles, activity cards and a sorting box. On kubo. Education online, you'll find beautifully illustrated activities and task cards, as well as video tutorials and quick start guides to help you get KUBO up and running.