For birthday, Christmas, or just for fun, there are numerous occasions for which we are looking for gift ideas and it seems to us that toy robots will be increasingly sought after and requested in these cases. We are going to take the example of Christmas, because even if the holidays of the end of the year seem far, it is always interesting to avoid the crowd by ordering robots on the internet but also and especially the stock shortages by ordering in advance!
Find here the Top 5 toy robots, reputed to be as playful both for the big and the little children and beneficial for the psychomotor development of these. A top 5 to remember for your Christmas shopping of 2017!
The WowWee robot Coder MIP
​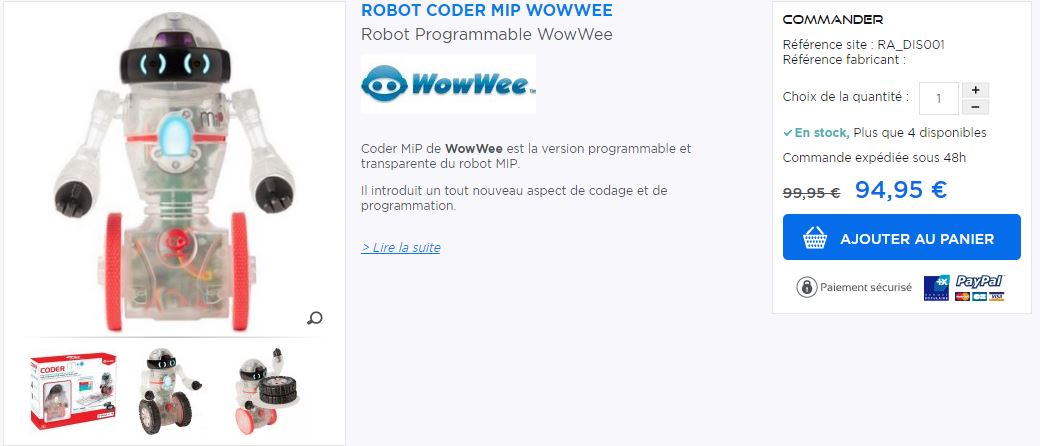 This is the newest version of the famous MIP robot, called the tightrope walker. The MIP coder is programmable and customizable. You can create specific orders and it will answer your gestures and your expectations.
It communicates by its movements, sounds and LEDs located on the eyes and the chest. It is equipped with several sensors that allow it to be located and to move. Aside from his balancing skills, it is also a great dancer. With the new application, you can play with it and its shell is transparent so that we can glimpse all the technological mechanism that sets it up.
The robot dog Zoomer Marcus PawPatrol
​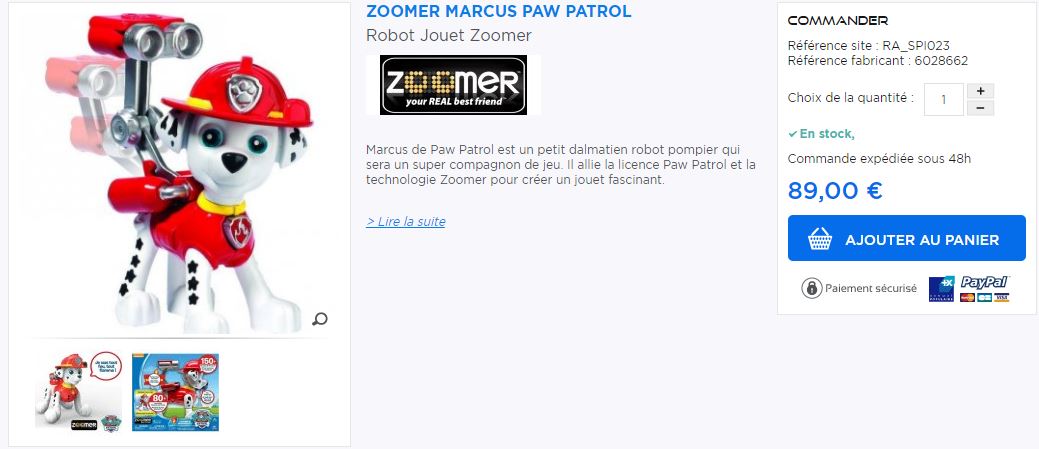 Which child doesn't want to be a hero and how many of them dream of being a firefighter? Marcus the small Dalmatian fireman will make them love this job even more. Marcus, having a PawPatrol licensee and a Zoomer technology, is a bilingual robot that can interact with approximately 150 sentences and sounds in memory. It is able to perform 80 different orders and its small backpack can be transformed into a projectile.
Like a real dog, it is sensitive to touches and tickling. It also knows how to dance, to sing and to be faithful as the best companion of a little man of 3 years and more.
ZOOMER MARCUS PAT PATROUILLE ON ROBOT-ADVANCE
Lego Boost
​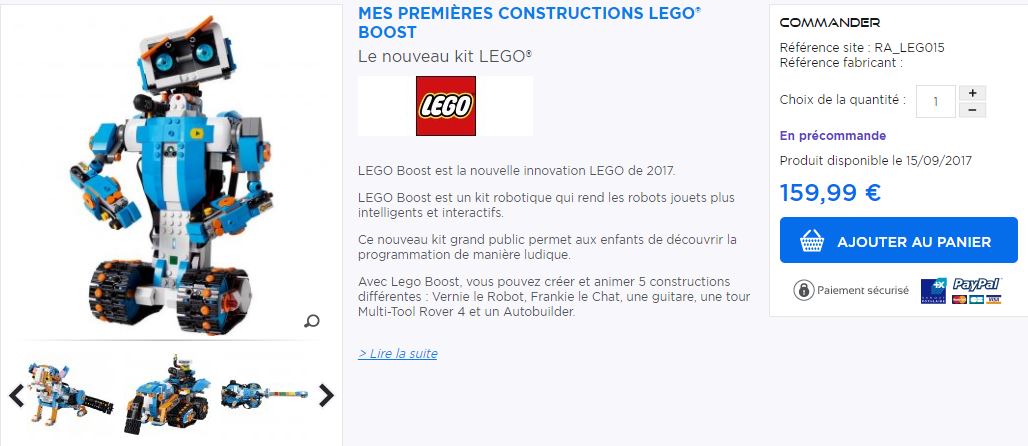 The global elite of construction games offers us Lego Boost, a novelty available in September 2017 but already pre-ordered on our website.
Lego Boost is a pack with which you can build 5 different Lego robots based on the same parts. They have each their characteristics to discover on the product sheet: discover Vernie. The MTR4, the Guitar 4000, the Autoconstructor or Franckie the cat.
Through the application for tablet, you will know how to create them but also to program them to make them alive and react. To learn more, check out our article about Lego Boost!
Brixo, the bricks compatible with LEGO
​

We believe a lot in this product that will definitely become a model for all Lego fans and admirers. Brixo will offer electric bricks compatible with Lego, from the beginning of November 2017, just before Christmas.
Kits of all sizes, in which you will find sensors of sounds, lights or movements that will allow to activate mechanisms and thus give life to your Lego constructions.
A second breath brought by chrome bricks of the greatest elegance, infinite possibilities and connected in Bluetooth to be operated remotely: a true revolution!
Meccanoid 2.0 Meccano Tech
​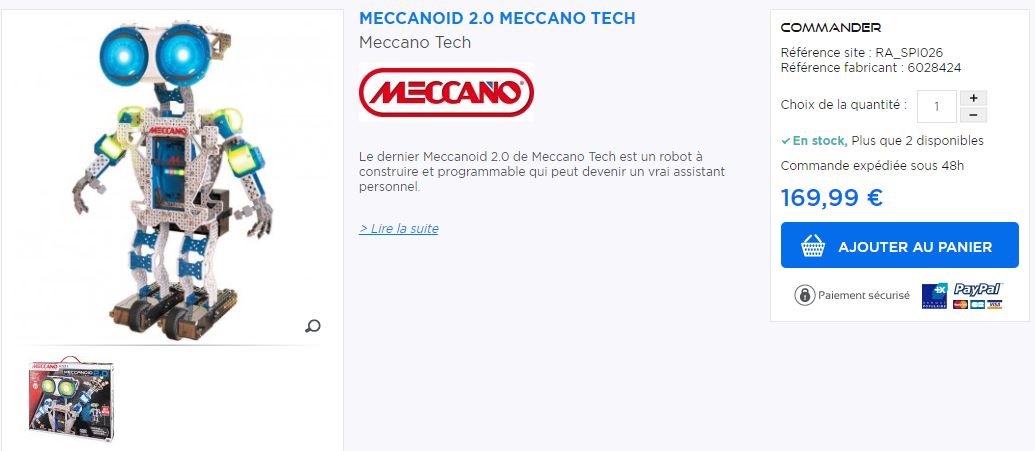 For lovers of construction games, Meccanoïd 2.0 consists of 497 pieces that you will firstly need to assemble but with help that can be provided by the robot itself!
Once mounted, it can be programmed by Open Source and counts more than 1,000 recorded sentences. It is an ideal companion for the games, and is controlled by application on tablet or on smartphone and can be easily customized according to your tastes by associating it with other Meccano Tech pieces.
One of the new properties of Meccanoïd is its natural vocal recognition which makes the pleasure of interactions last!
MECCANOID 2.0 ON ROBOT-ADVANCE