Combine the versatile LEGO® building system with advanced technology to boost your creativity with the awesome LEGO BOOST Creative Toolbox.
In the summer of 2017, LEGO launches its new construction kit named "Boost", enabling children to learn how to code by building a toy robot.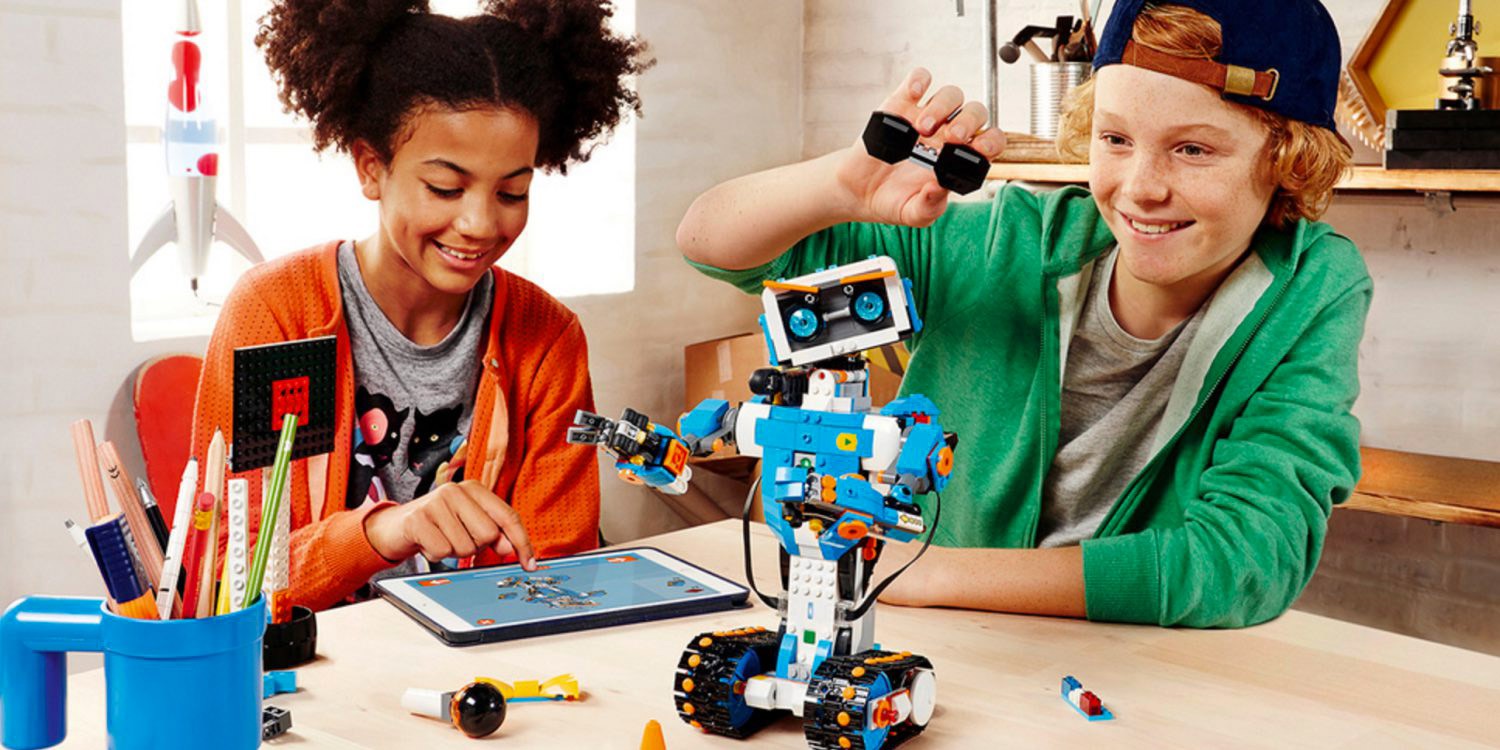 Designed for children from the age of 7 years old, LEGO Boost comes with 840 LEGO bricks, plus a LEGO Move Hub, interactive Motor and a color &distance Sensor.
Move Hub features Bluetooth connectivity, two encoded motors, activation button, internal tilt sensor and a light
Interactive Motor is an encoded motor
Color & Distance Sensor detects distance, motion and color, and can also function as a light.
By default, it is possible to build 5 models: Vernie the Robot, the M.T.R4 (Multi-Tooled Rover 4), the Guitar4000, Frankie the Cat, the AutoBuilder.
Once connected to the Boost Application available on Android and IOS, you can give a "soul" to LEGO construction.
The toys are barded with sensors and can be controlled by this same application.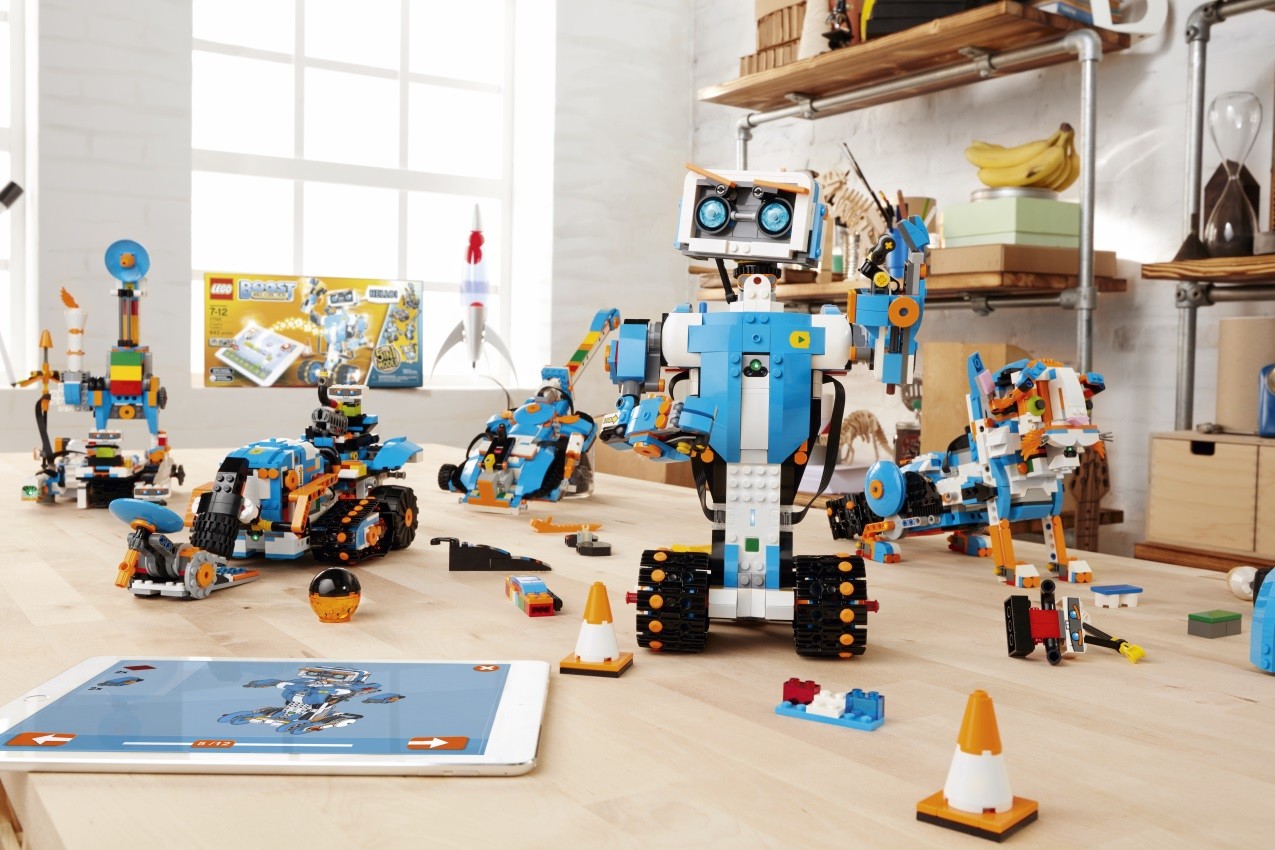 Each module and motor can be programmed via this application.
Boost Application offers easy-to-use intuitive software with icon-based drag-and-drop coding interface.
This App promises more than 60 different programmable actions.
The child can learn to code in a simple way thanks to mini games that use the code logic.
With that, they will let the robot talk, launch the missiles, raise arms and many other actions.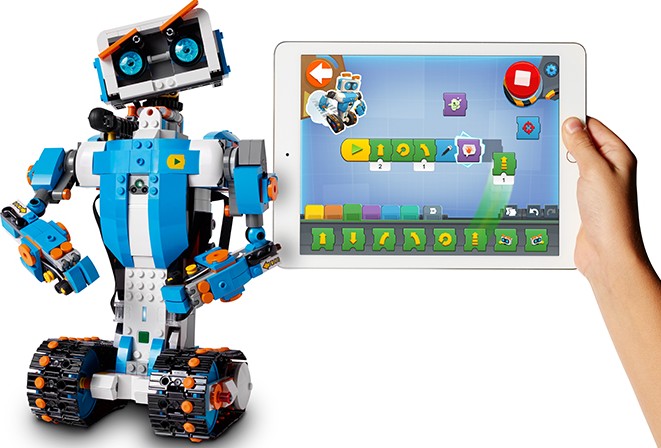 For example, you can:
Turn the Vernie's head to activate its shoulder-mounted spring-loaded shooter.
Learn how to play a song and rock out with the Guitar4000
Build the MTR4 and try out the different tool and customization attachments to prepare the vehicle for an array of exciting activities
Play, let purr and observe the mood with Frankie Cat
Children are guided step by step though this App.
LEGO decides to finish the paper instructions, everything has become digital on this application.
Technical characteristics :
Brand: LEGO
Product name: Creative Toolbox
Age: 7-12 years old
Content: 840 LEGO pieces and three electrical bricks
Wireless connectivity : Bluetooth
Pile: 6 AAA piles (no included)
Application: compatible with IOS and Android​