The new LEGO Mindstorms EV3 kit includes everything you need to create a robot that can move, sense its environment, react intelligently or be controlled remotely: LEGO Technic elements, EV3 programmable intelligent brick, motors and sensors!
LEGO Mindstorms EV3 - 5 Models...and much more!
With the LEGO MINDSTORMS EV3 robotic kit, turn your LEGO creations into real robots! No need to know anything about robotics or computers, the famous brick brand has once again done things its own way. Create, build, program as simply as a toy would allow!
To facilitate the initiation to the Mindstorms universe, LEGO offers 5 basic models with a strong character! Each model comes with 3D assembly instructions that will guide you step by step. Once you are comfortable with the basic concepts of LEGO Mindstorms, get started and create your own robot model!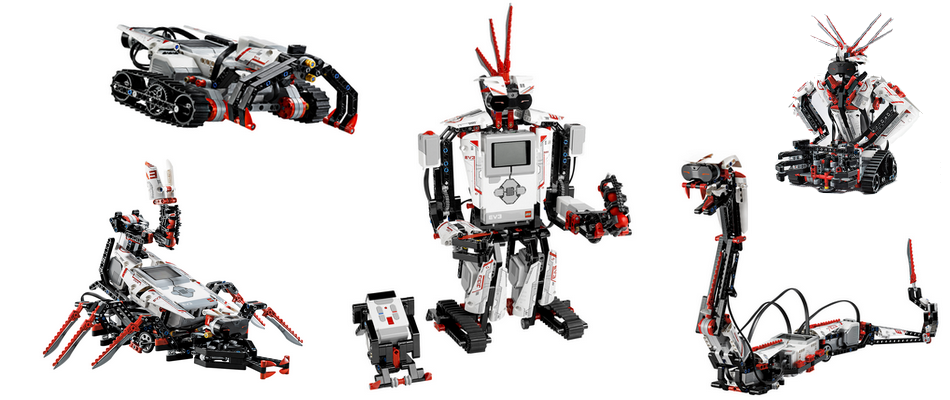 Get your LEGO robots ready. Go, go, go!
With the LEGO MINDSTORMS EV3 kit, building your own robot has never been easier. Imagine your LEGO robot, then build it. The programming software will then guide you step by step through the most difficult step: bringing your robot to life!
1. Imagine your LEGO Mindstorms EV3!
A robot is an idea first. Will your robot be a guard to protect your room from any authorized intrusion? Or will it play the guitar instead? Maybe it will prefer to hand out treats to the dog when it barks: the choice is yours!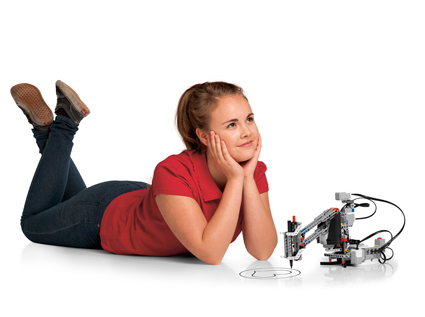 2. Build your LEGO Mindstorms EV3!
Build your robot using the LEGO Technic parts, as well as the motors, sensors and programmable smart brick included in your LEGO Mindstorms EV3 kit.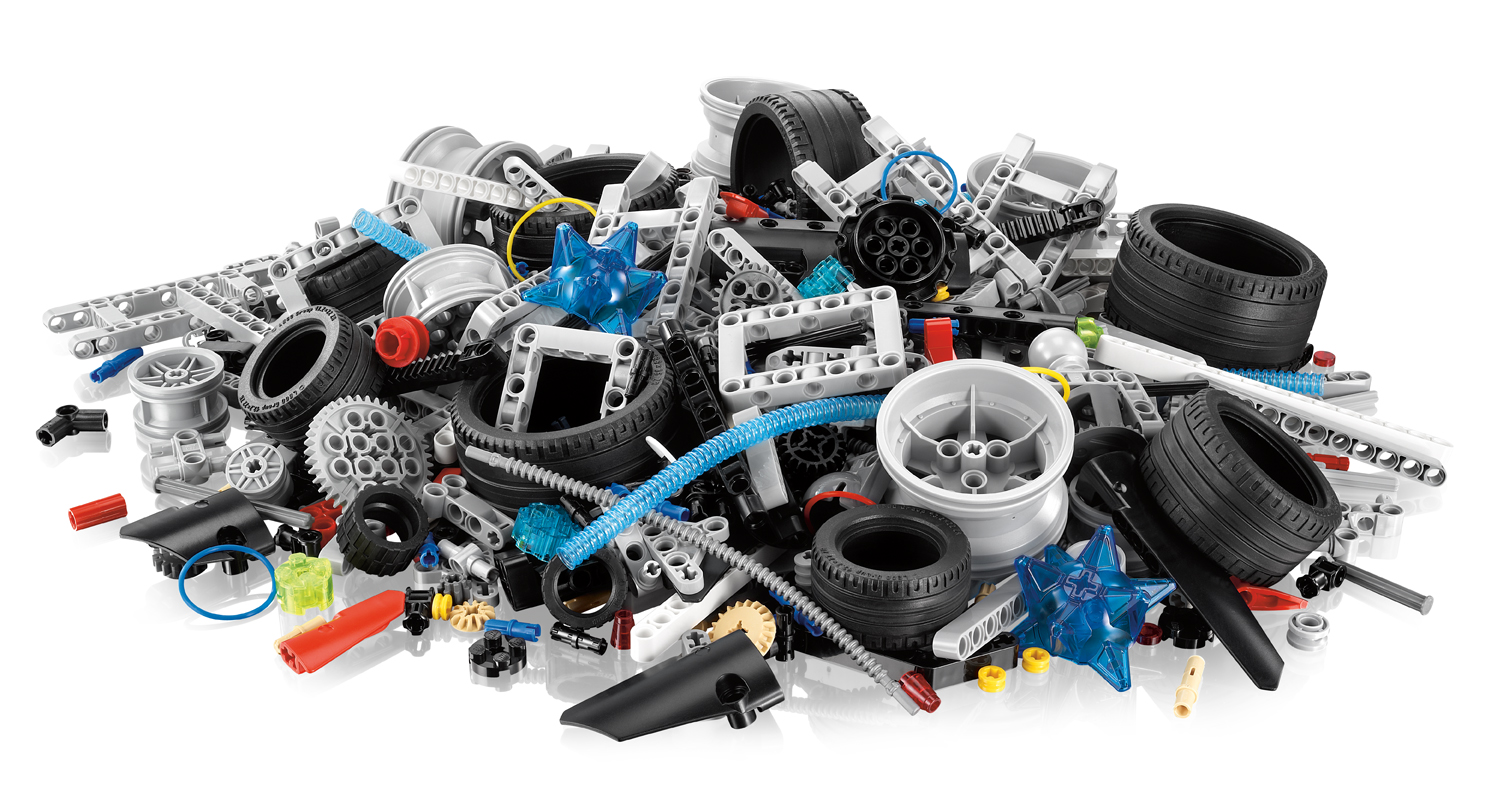 3. Programming his LEGO robot!
Programming your robot may seem scary, but it is! Thanks to the intuitive LEGO programming software, forget complicated programming concepts! Simply drag and drop icons onto a playground and link them together to create actions and reactions!
An excellent introduction to programming, which will allow you to understand the reasoning behind it without getting lost in complicated syntax rules. Your robot doesn't behave the way you want it to? Simply adjust your program by small adjustments, and enjoy the final result!

4. Controlling your LEGO robot
Control your LEGO Mindstorms EV3 robot remotely with your smartphone or tablet (Apple and Android), or execute commands directly from the programmable brick. It's as simple as that!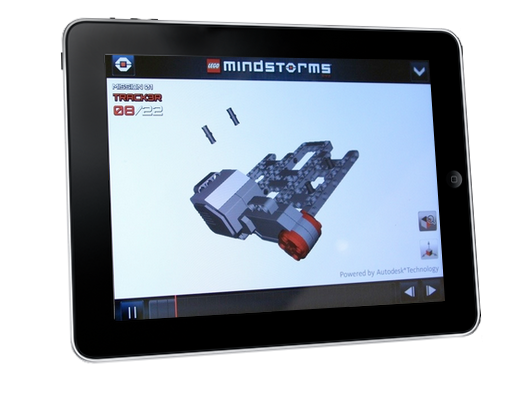 LEGO Mindstorms EV3 features
Programmable smart brick EV3 with intuitive user interface and built-in speakers
ARM9 processor, for a much more reactive robot! (NXT = ARM7)
Graphical icon-based programming software: simple and intuitive!
Apps for smartphone/tablet on the App Store and Google Play Store
Built-in speakers: give your robot a voice!
3 interactive LEGO servomotors, for a robot capable of any movement.
Infrared detection system: accurately track the infrared beacon, or take remote control of your robot.
LEGO EV3 contact sensor: detects pressure and obstacles.
WiFi access possible by adding a WiFi dongle to the USB port of the EV3 smart brick.
Micro SD card reader, for easy memory expansion.
Remote control
More than 550 LEGO Technic elements to build all types of robots!
EV3 Applications & Community​
All about Lego Mindstorms EV3 :
Lego is constantly innovating to enable youngsters to become familiar with robotics and programming. This Lego is simple to use but may seem complex at first glance. That's why we also invite you to discover the new Lego Boost pack from Lego. 5 Lego robots to build and bring to life. Its application and its home programming software allows to initiate the neophytes of the field.
Discover our Lego Mindstorms EV3 news, new Lego Boost products.