So you can enjoy the best experience ever, Robot-Advance offers you here a shopping guide for the beginners in virtual reality, or if you just don't know what to choose.
On the website robot-Advance, you can find all kind of headsets at all prices. Below, we will talk about their specificities and explain their price differences.
First, you need to know that we can distinguish at least two main types of headsets: headsets with a less advanced technology that have virtual reality lenses and headsets with a more advanced technology such as the Oculus, for example.
"Cardboard" Headsets on Robot-Advance
Thomes headsets are made of "cardboard" as their name indicates it, they are often in cardboard and you need to build them before using it. On the website Robot-Advance, we offer you 3 different types of headsets from basic model to middle range models.
The MYWAY Cardboard is a small cardboard headset to build. It permits you watching videos to live virtual reality experiences. Not very expensive, it is perfect for curious people who want to discover virtual reality without spending much money. This small headset is compatible with smartphones with a screen with a size of 5 inches or less.
The DSCVR by I AM CARDBOARD is a plastic headset that can be easily transportable because the piece that you put on your face is retractable. You just need to download a video or a VR application so you enjoy your headset. Even if it is more solid than the first one because made of plastic, it doesn't have buttons or pads to navigate on your smartphone. It works with smartphones with a screen between 4 and 6 inches.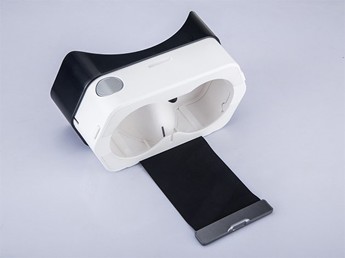 The latest VR headset added on the website are actually virtual reality glasses called Mini and manufactured by HOMIDO. Those small glasses are foldable and transportable in your pocket so you can access virtual reality anywhere you go! Convenient and performing, you can enjoy Homido content on the Homido Center available for Android and iOS.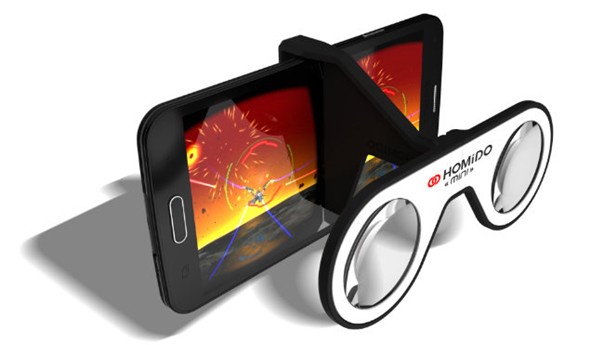 Virtual reality headsets Oculus type
Robot-Advance offers two successful headsets for a complete experience in the world of virtual reality.
Samsung Gear VR is a high-performing headset designed in collaboration with Oculus. Its only default could be the fact that it is only compatible with smartphones from the brand Samsung released in 2015 (Samsung Galaxy note5, Samsung Galaxy S6, S6 Edge et S6 Edge+ et Samsung Galaxy S7, S7 Edge). By buying it you also have access to the Oculus content on the Oculus Store, but also to other VR applications. Gifted with a pad and command buttons, you can play to games 100% immerged in the world of virtual reality, but also enjoying 360° experiences and visit places you never saw before. By moving your head, you can play and interact with applications to live fully each moment! In addition, it is very comfortable with the cushioning foam can fit perfectly your face; it is also very light (318g).
Finally, the virtual reality headset Homido is compatible with all recent smartphones. The distance VR lens/eye and distance between the two eyes is adjustable. The headset can be adapted for three types of vision: (myopia, hyperopia and normal vision) and is very comfortable for amazing and unforgettable experiences.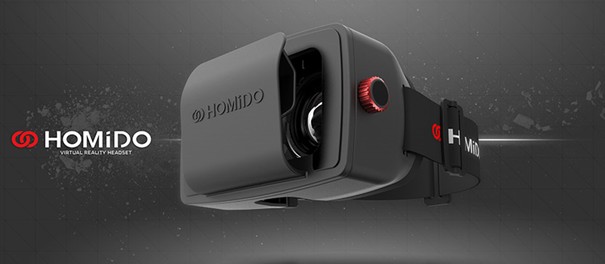 If you are planning on buying a headset from the first category, you will only have a glimpse of the world of virtual reality. The second category offers a complete experience but it has of course a more expensive cost. It is now up to you choosing according to your needs; do not hesitate contacting us if you have any questions.